20 Inexpensive Secret Santa Gift Ideas for Everyone in Your Family
Secret Santa isn't just for office Christmas parties; it's also one of the best (and most inexpensive) gift exchange games to play with your family! Here's your holiday shopping guide to unforgettable presents that won't break the bank.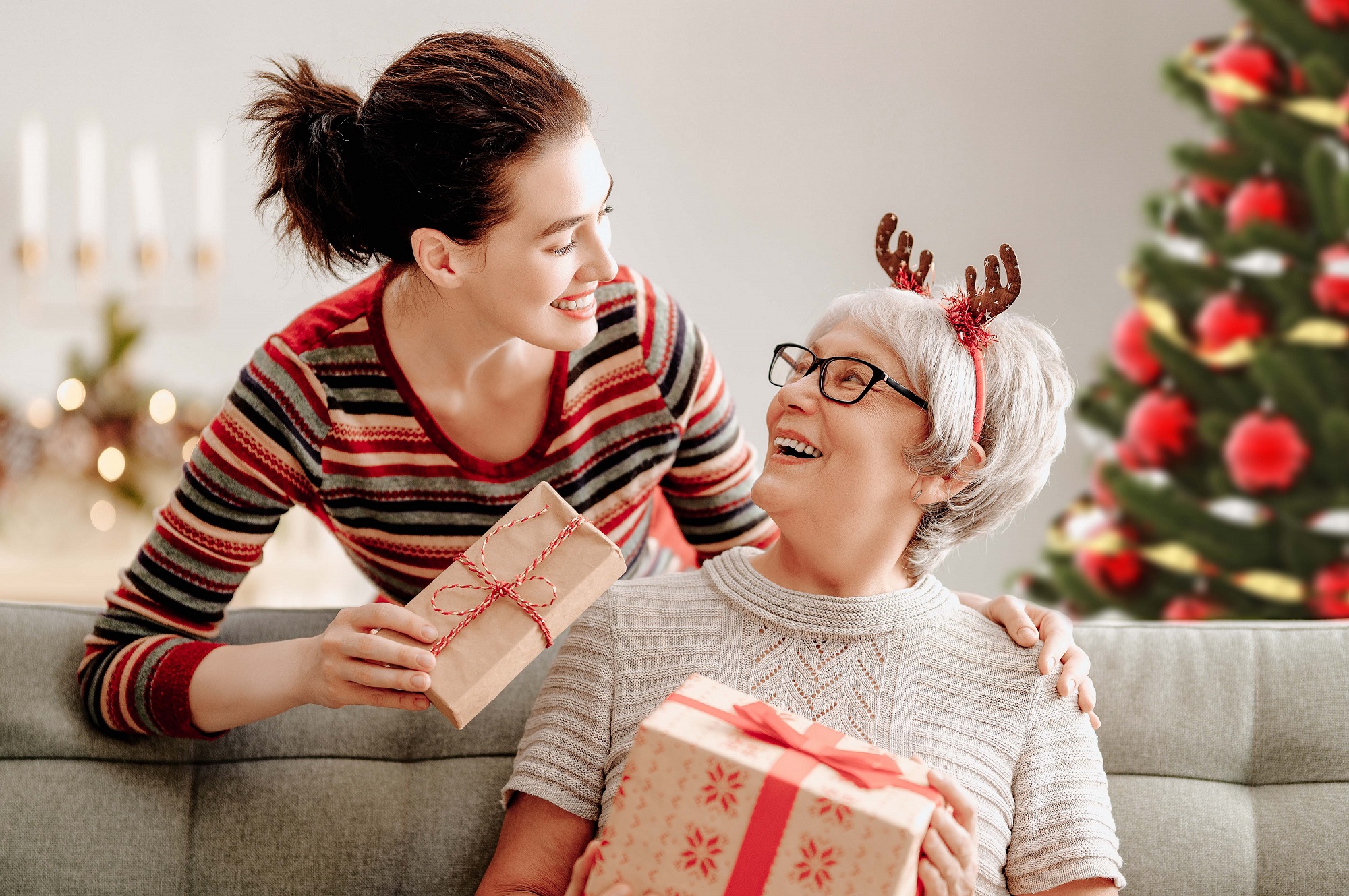 Yuganov Konstantin/Shutterstock
Gift shopping is arguably one of the most stressful parts of the holiday season– not to mention costly! If you're struggling to find the perfect present for every member of your family without going over budget, you have other options. Consider getting the adults in your family to participate in a gift exchange!
Secret Santa is one of the best gift exchange games to celebrate a family Christmas. It's fun and simple, and the element of surprise keeps it interesting! Plus, it gives everyone in the group the opportunity to agree on a reasonable spending amount.
Wondering how you're going to find an amazing present for your assigned recipient within a designated price limit? Continue reading for the best Secret Santa gifts under $50 for every member of your family this Christmas!
For Mom
A Personalized Photo Keychain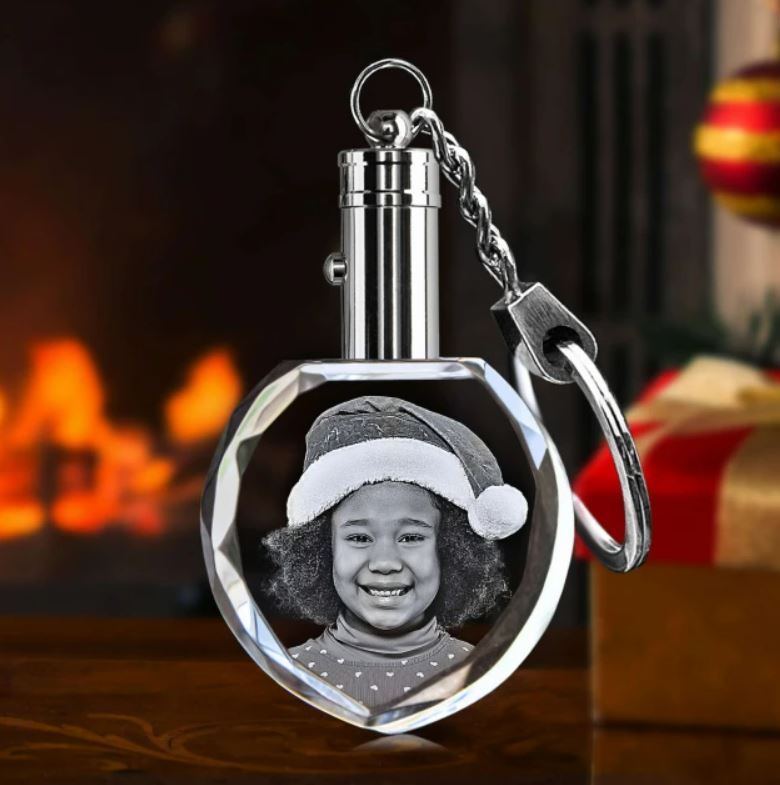 Personalized Keychain Heart from ArtPix 3D
So, you've been assigned to play Santa to your mom: aka, the woman who gave you life. No pressure! We've got the perfect, personalized solution for you. Turn a photo that means the world to her into a custom engraved keychain she can take with her everywhere! We can almost guarantee that this is one of the most touching gifts under $50 you could get her. Browse our keychain collection to get started!
A Sleek Charcuterie Board for Entertaining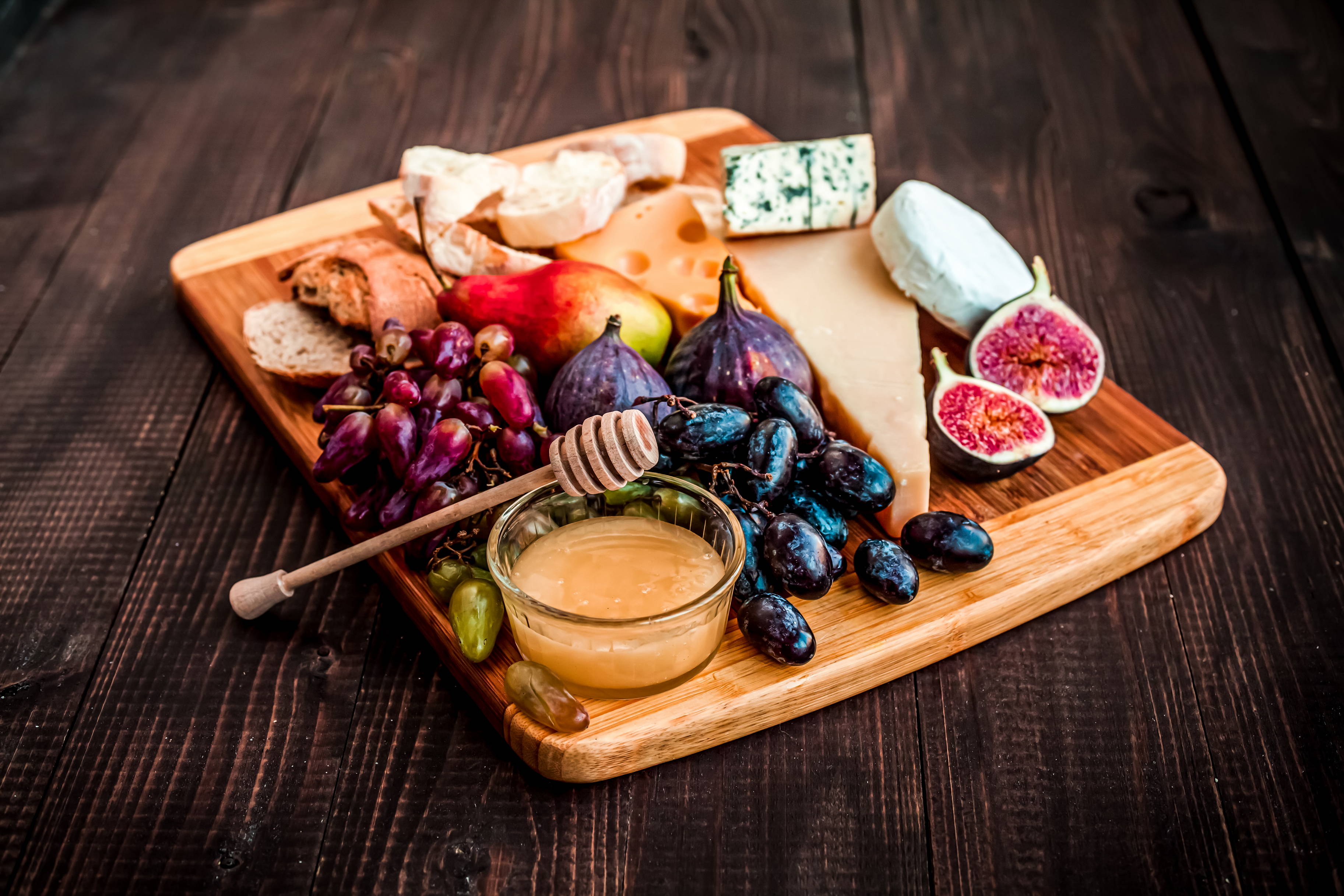 If your mom loves hosting the family Christmas celebration and other get-togethers throughout the holiday season, here's an entertaining must-have she'd love to get from her Secret Santa. Check out these charcuterie boards that look luxurious but are surprisingly inexpensive!
For Dad
A Solar-Powered Flashlight That Doesn't Need Batteries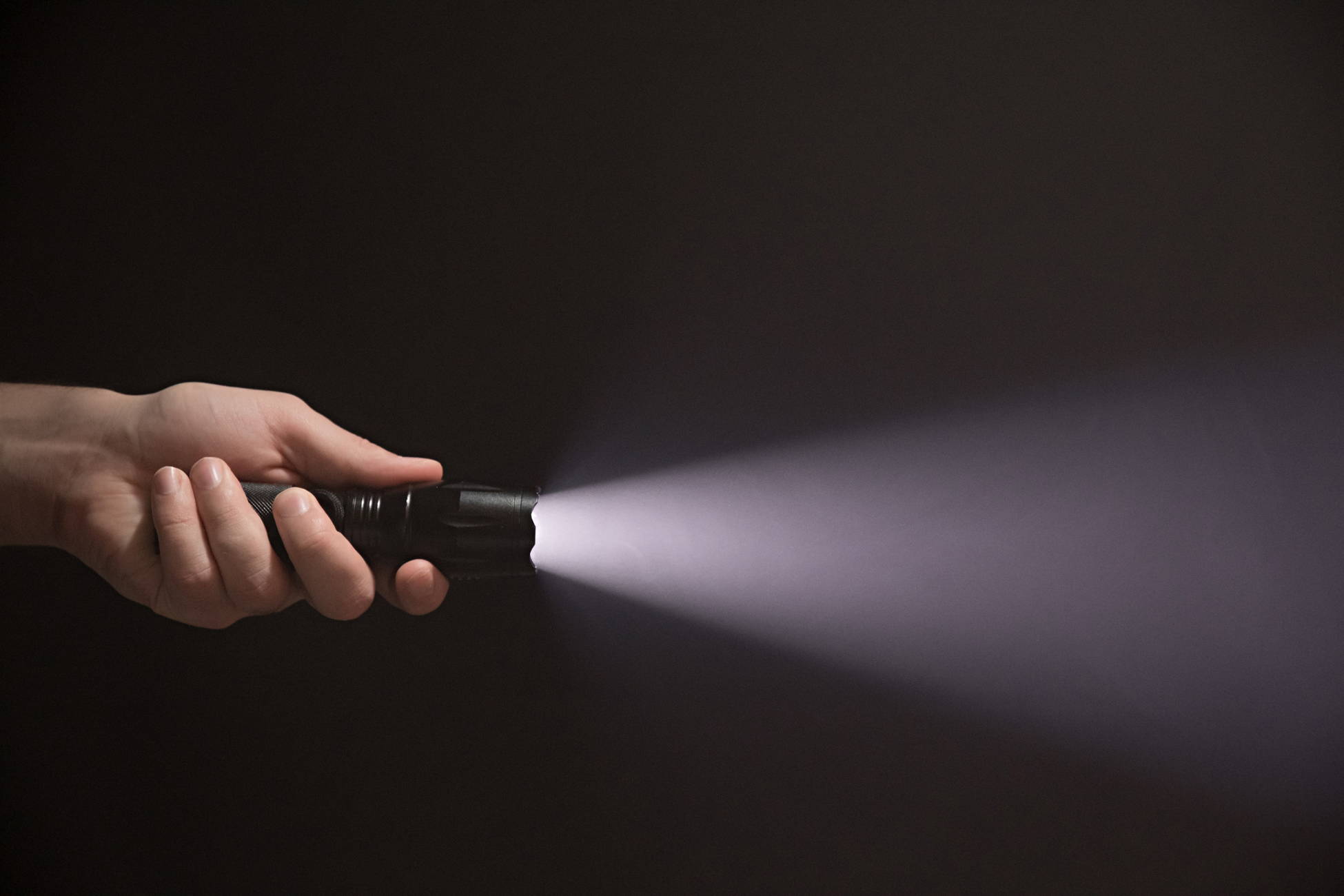 Dads are notoriously hard to shop for during the holiday season, aren't they? If you're struggling to come up with inexpensive Secret Santa ideas he'll actually use, how about a handy tool that lets him be a hero to his family during emergencies? Next time the electricity goes out, these solar-powered flashlights will be a life-saver– there are even a couple of hand-crank options!
A Vinyl Record Frame for His Treasured Albums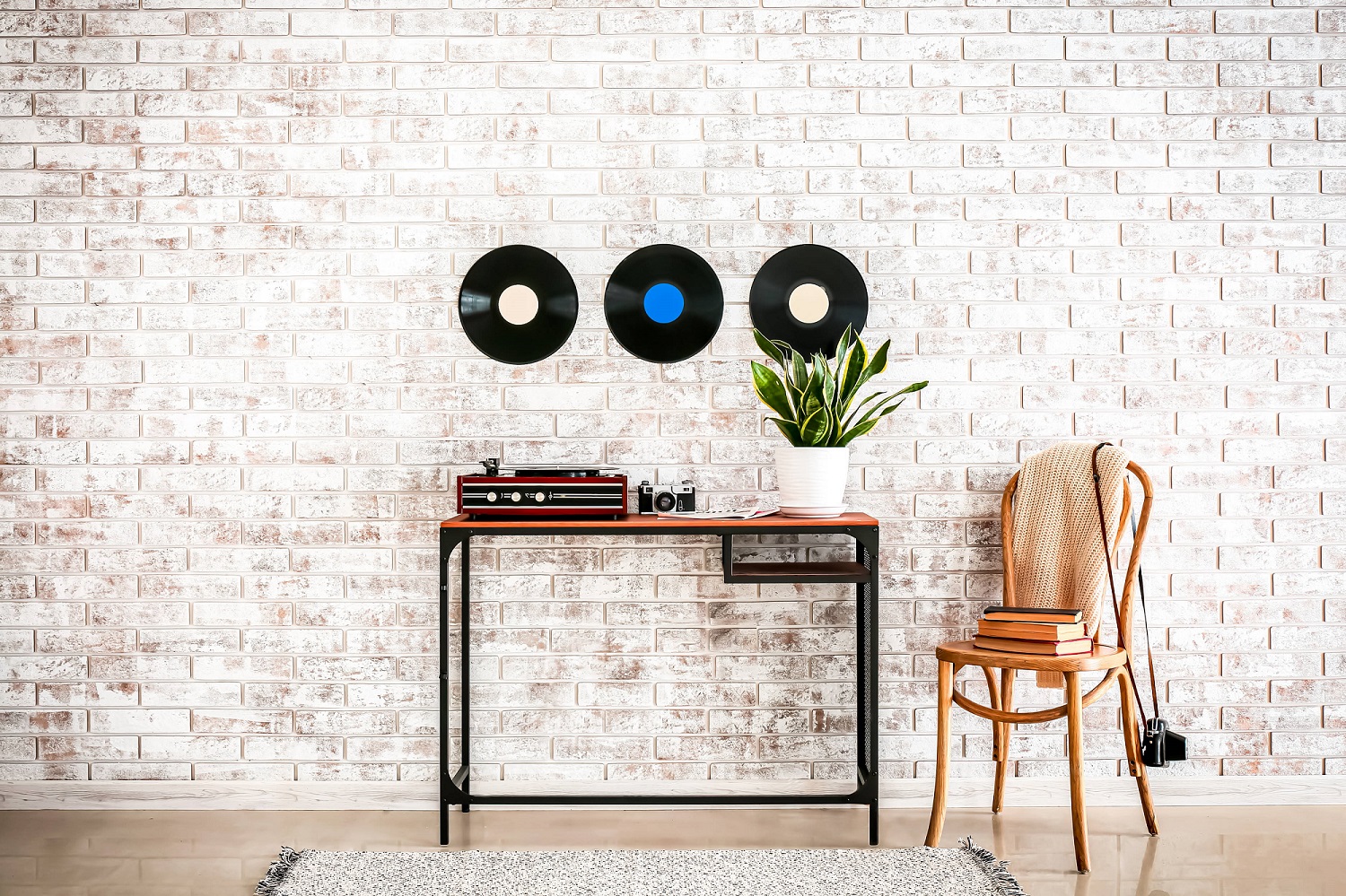 Does your dad have an enviable vinyl collection? For Christmas, he'd probably appreciate a unique way to display his most precious records and album covers! Check out these inexpensive frames and other items that let him turn his favorite music into one-of-a-kind wall art.
For Your Siblings
A Cute and Cozy Winter Beanie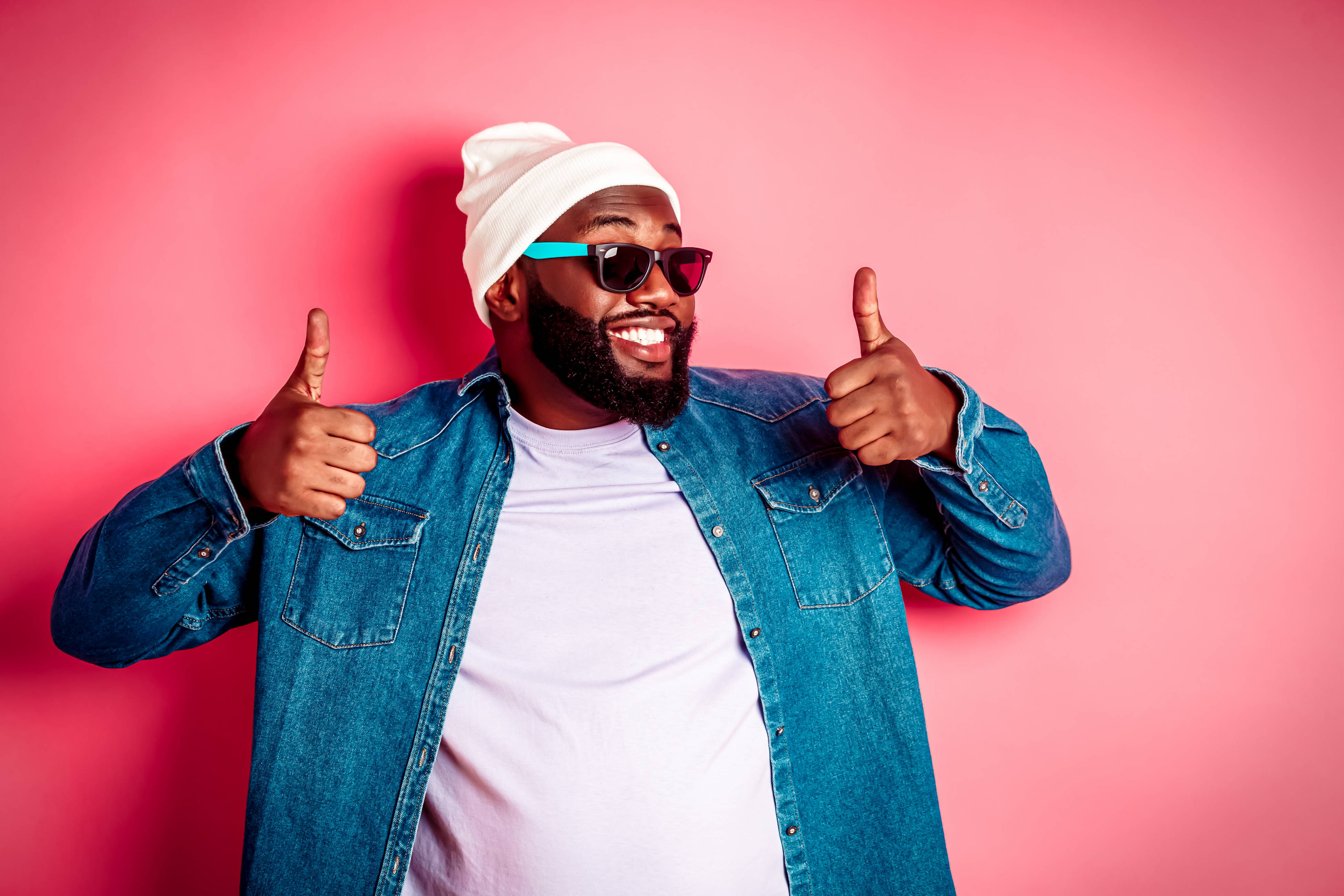 Mix and Match Studio/Shutterstock
If you're close to your siblings, you might be relieved that you drew one of their names for Secret Santa. However, it's ok if you're still at a loss for what to get them this holiday season. Here's an inexpensive gift idea they'll be thrilled to receive at the family Christmas get-together! These comfy and stylish beanies are perfect for winter weather.
An Adorable Cookie Jar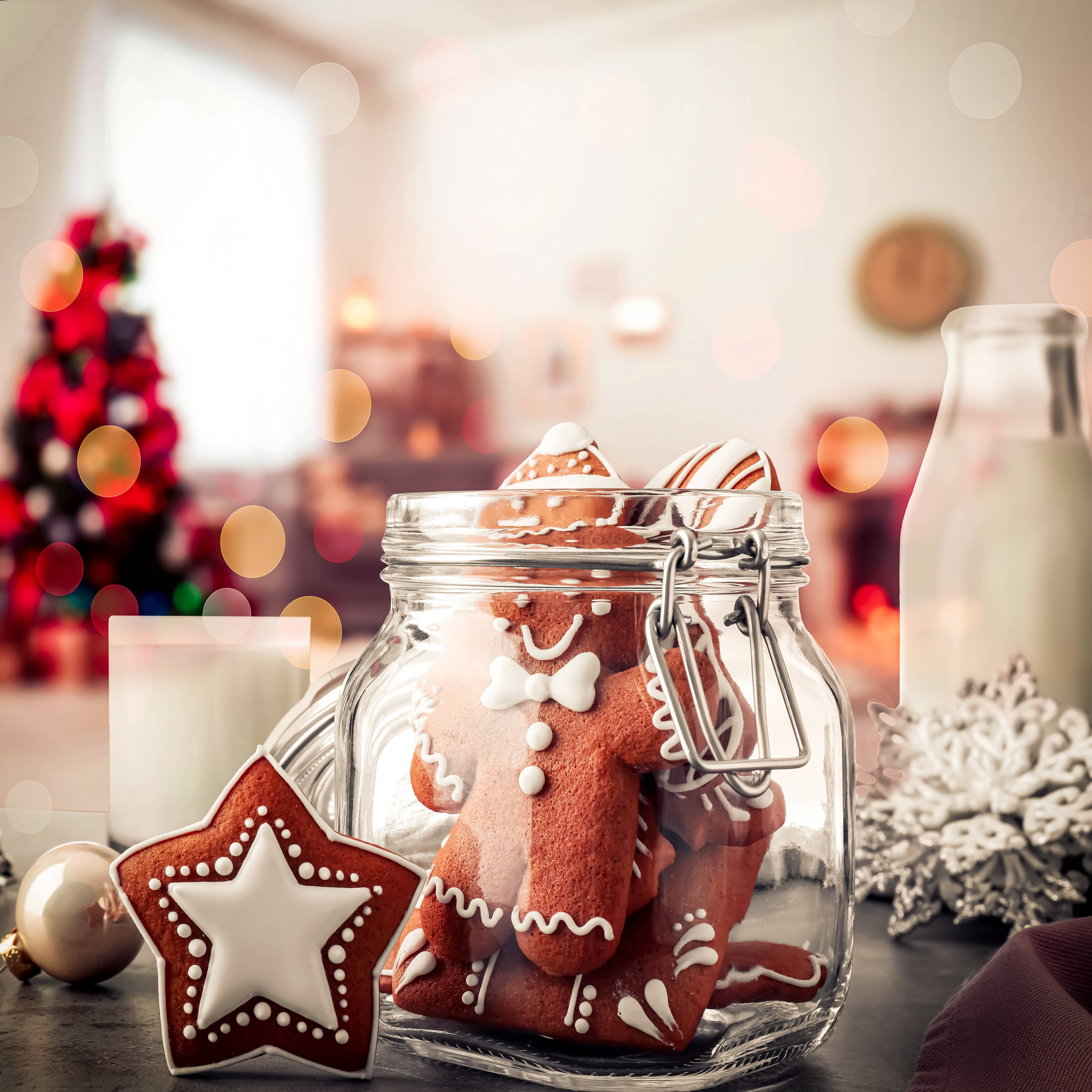 Looking for Secret Santa ideas for a sibling with a serious sweet tooth? This inexpensive gift will get plenty of use during the holiday season. Get them a stylish cookie jar that will look great in their kitchen, like the one in this article! It's the perfect place to keep any of the sugary snacks they'll be taking home from the family Christmas party.
For Grandma
A Custom Heart-Shaped Photo Necklace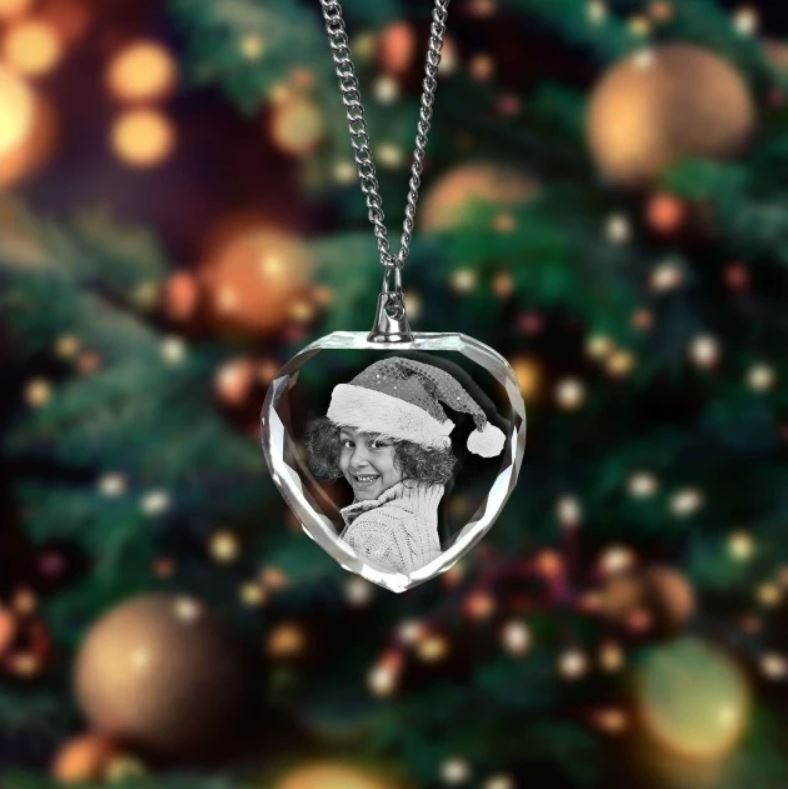 Personalized Necklace Heart from ArtPix 3D
Ready to make the family Christmas celebration unforgettable for your grandma this year? If you're her Secret Santa, here's a gift idea that's sure to make her smile. Let ArtPix 3D turn her favorite memory into a beautiful, personalized crystal necklace she'll want to wear every day! You can check out our customizable pendants here.
A Bouquet of Fresh Flowers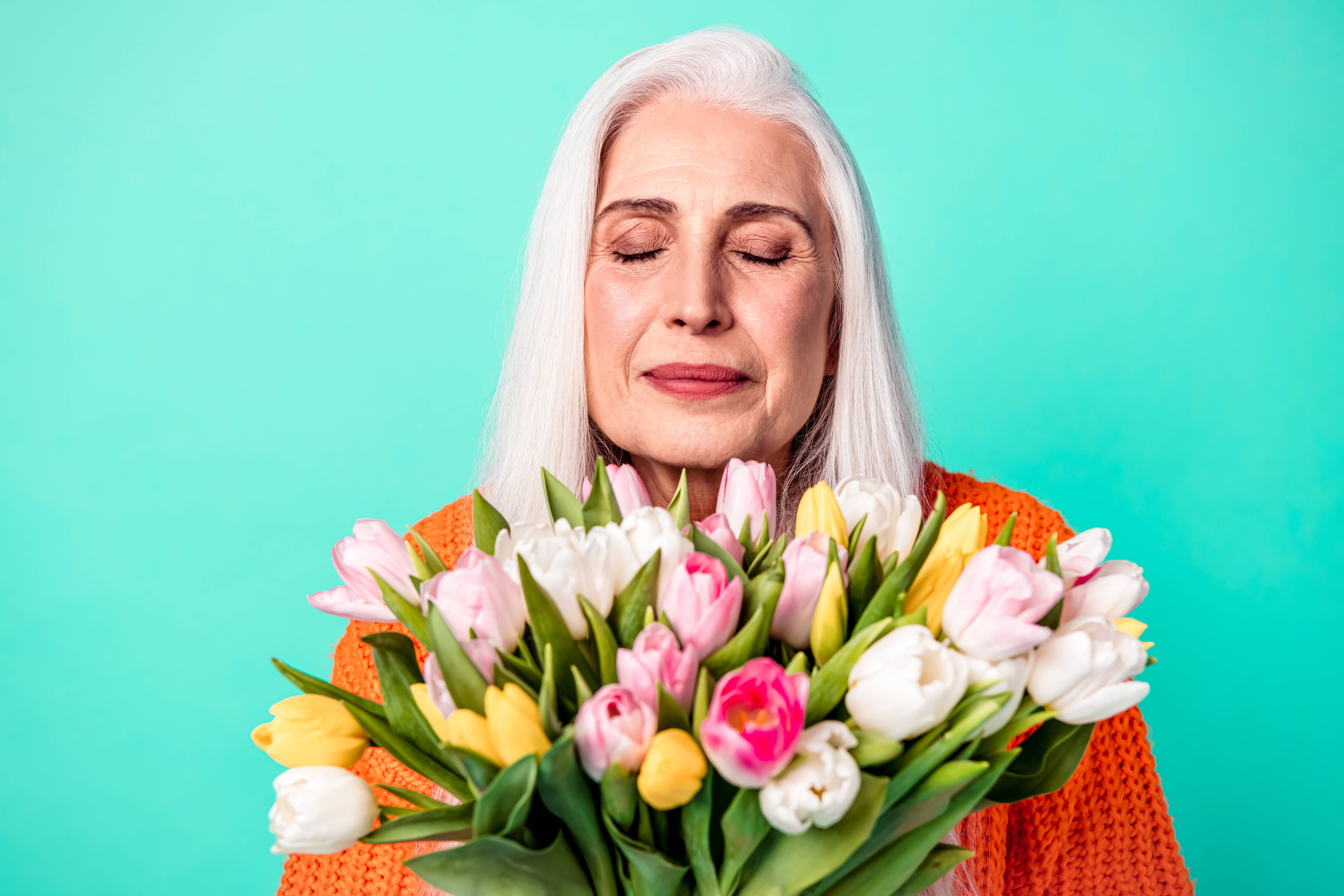 Trying to come up with gift exchange ideas to make your grandma feel extra special this Christmas? Lift her spirits during the cold winter months with a unique floral bouquet delivered to her home! Check out these online florists that will make your job as Santa quick, easy, and inexpensive.
For Grandpa
A Phone Stand That Magnifies His Screen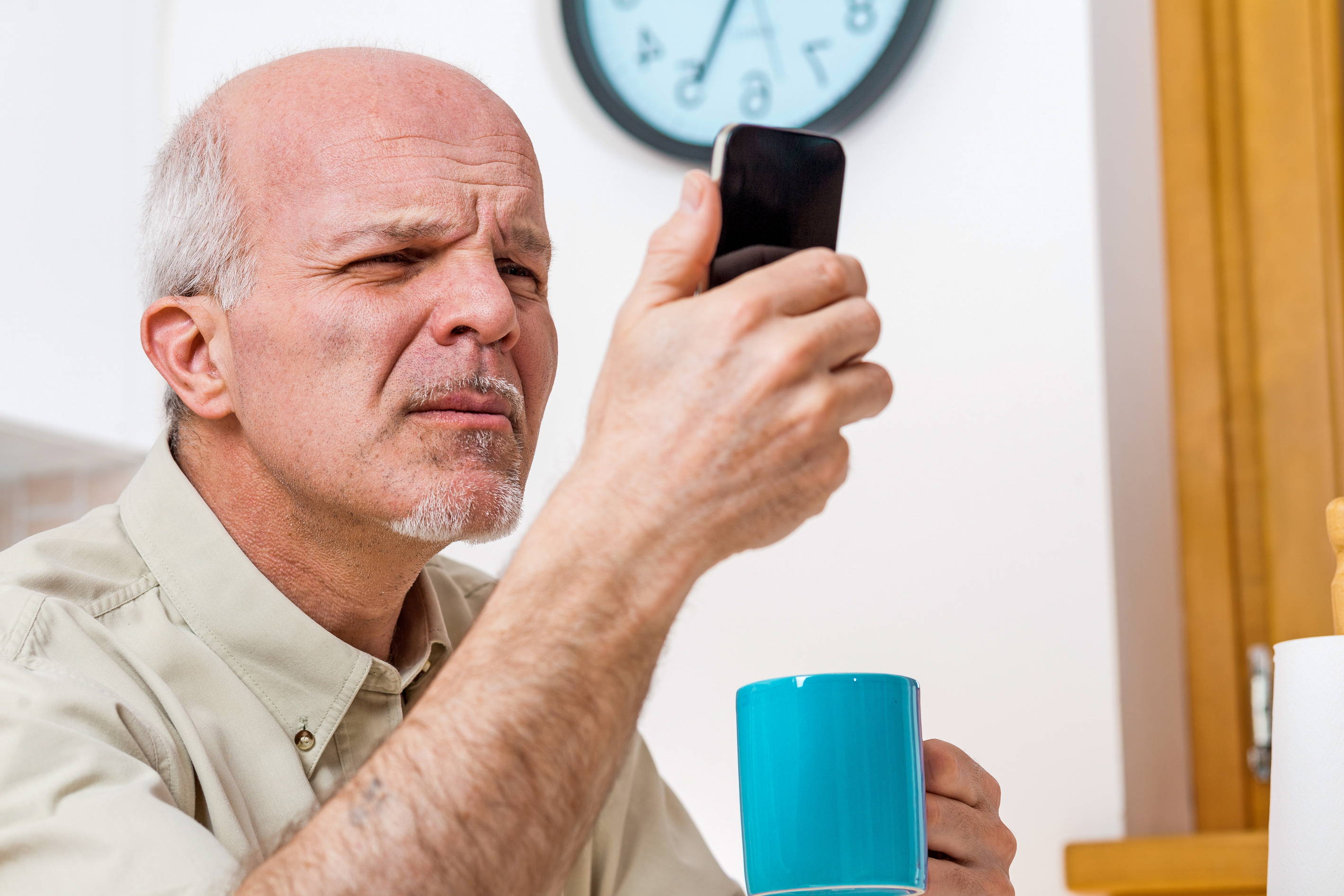 Looking for Secret Santa ideas to surprise your grandpa during the family Christmas festivities this year? Here's a thoughtful, inexpensive tech accessory that will make using his devices way easier. These simple screen magnifiers are the perfect gifts under $50 for anyone who reads or watches videos from their smartphone.
A Travel Pillow for Neck Support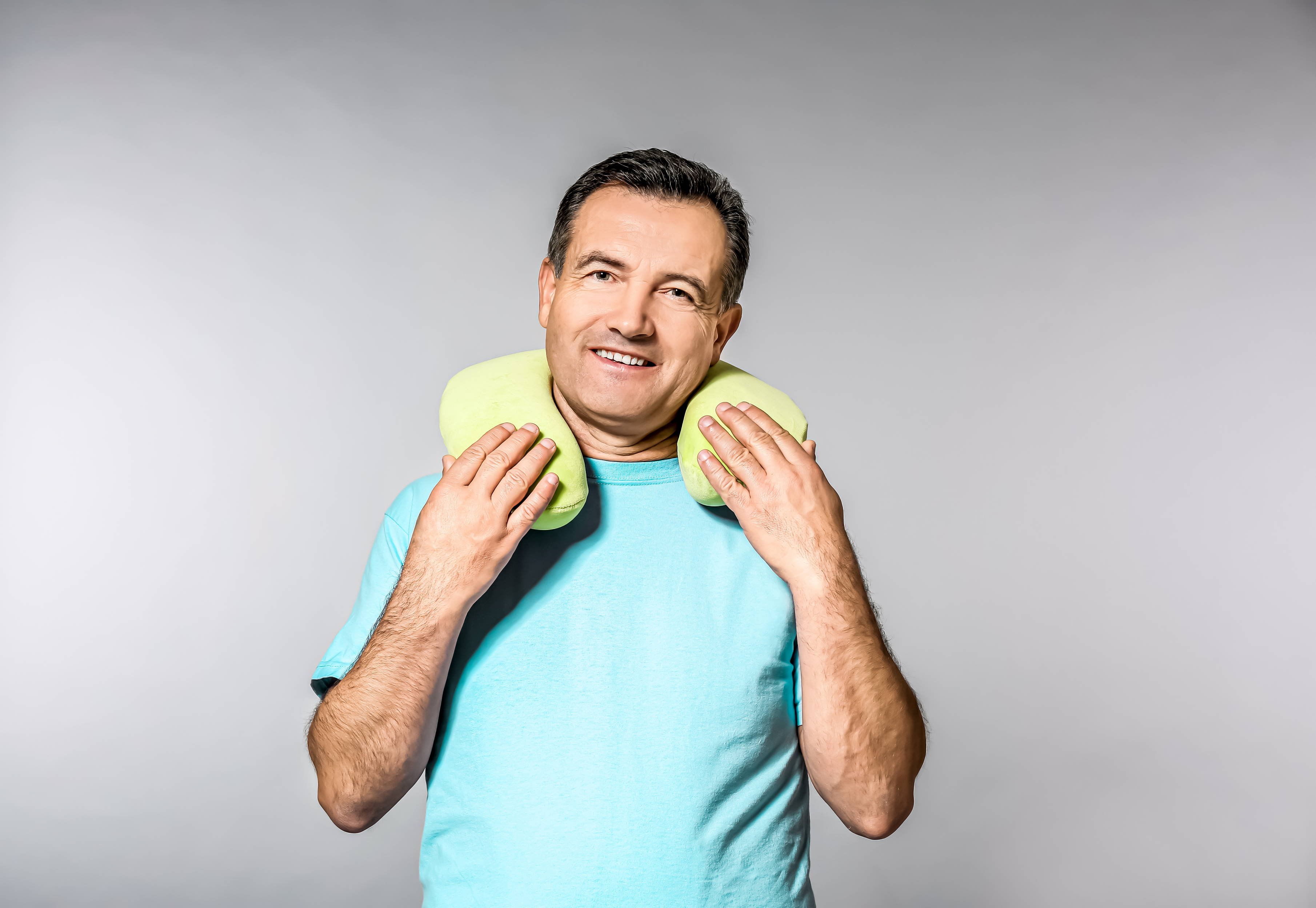 Whether your grandpa is a frequent traveler or more of a homebody, he could always use some extra support for his neck. These super comfy travel pillows make excellent Secret Santa gifts. Not only are they practical and inexpensive, but they're sure to elevate your grandpa's leisure time and improve his overall well-being!
For Your Uncle
A Luxurious Grooming Kit or Shave Subscription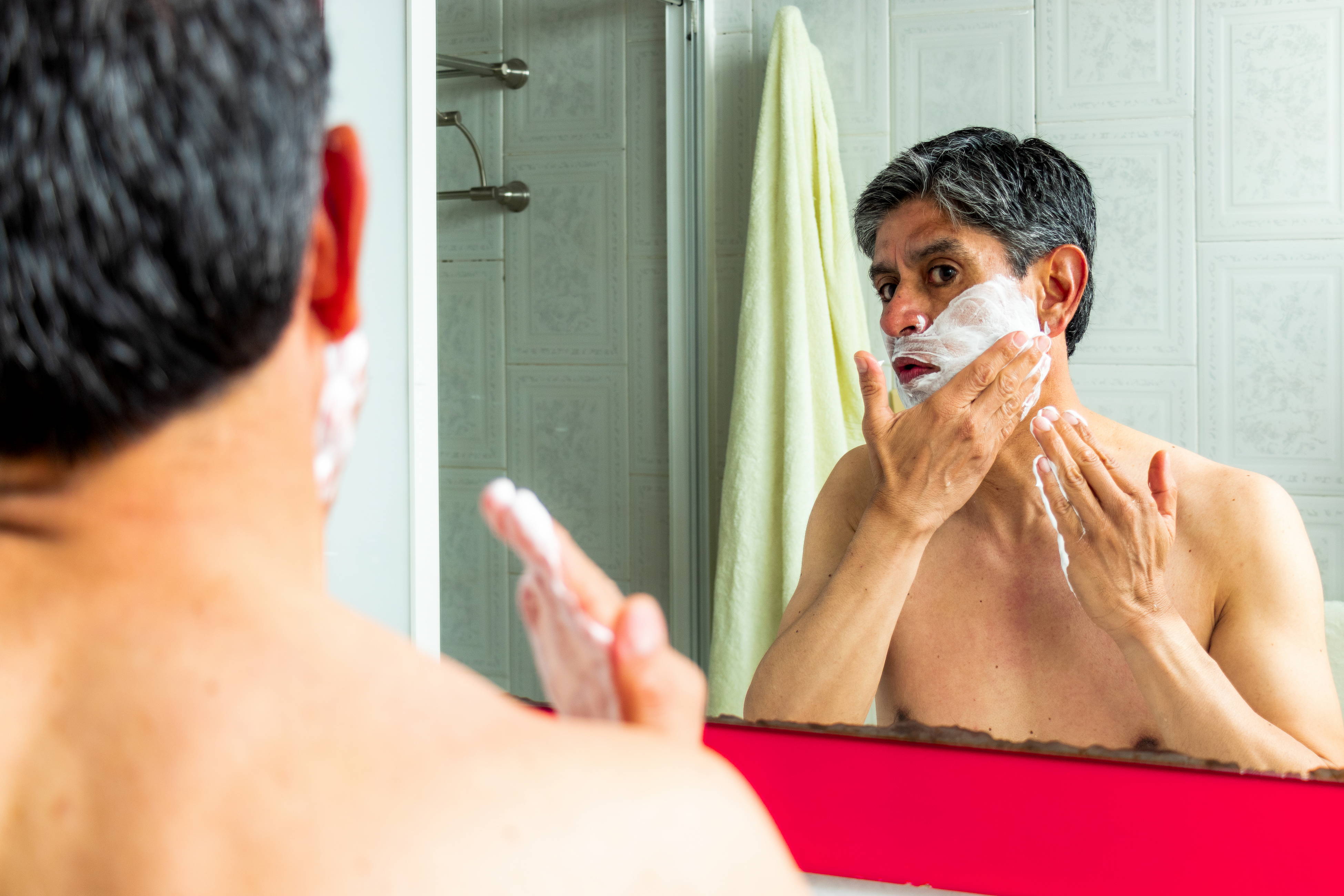 Family gift exchange games can get a little trickier when you're shopping for extended family. If you're playing Santa to your uncle this Christmas and you're not sure what to get him, here's an idea that's sure to impress him. Take a look at these shave kits and subscriptions, some of which are surprisingly inexpensive!
A DVD Collection of His Favorite Films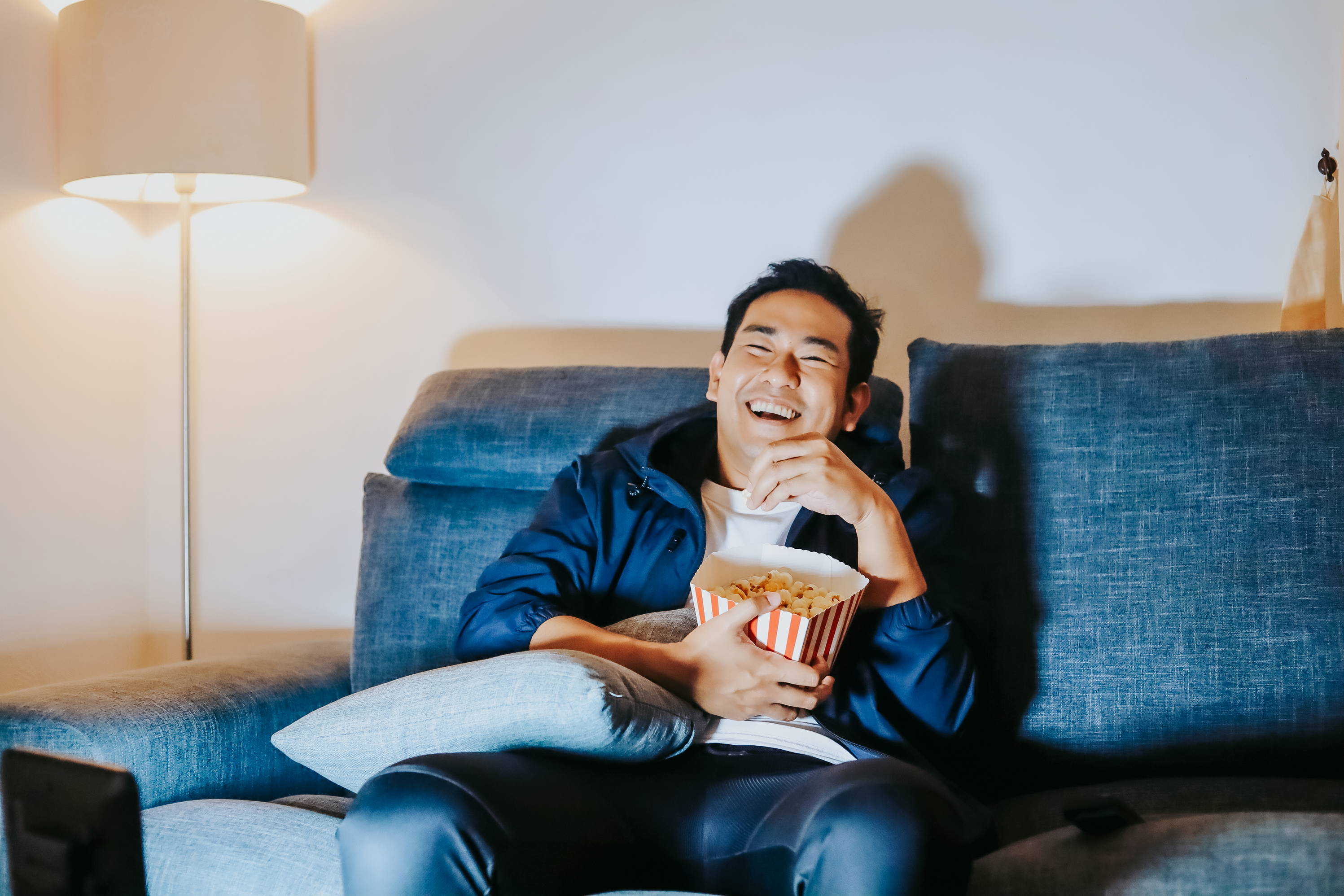 Mallika Home Studio/Shutterstock
If your uncle is a self-proclaimed film buff, he'll love this unique present. Surprise him at the family Christmas get-together with a DVD collection that includes some of his favorite movies! You can find some great box sets in this article that would make excellent Secret Santa gifts under $50.
For Your Aunt
An Assortment of Holiday Cookie Cutters and Stamps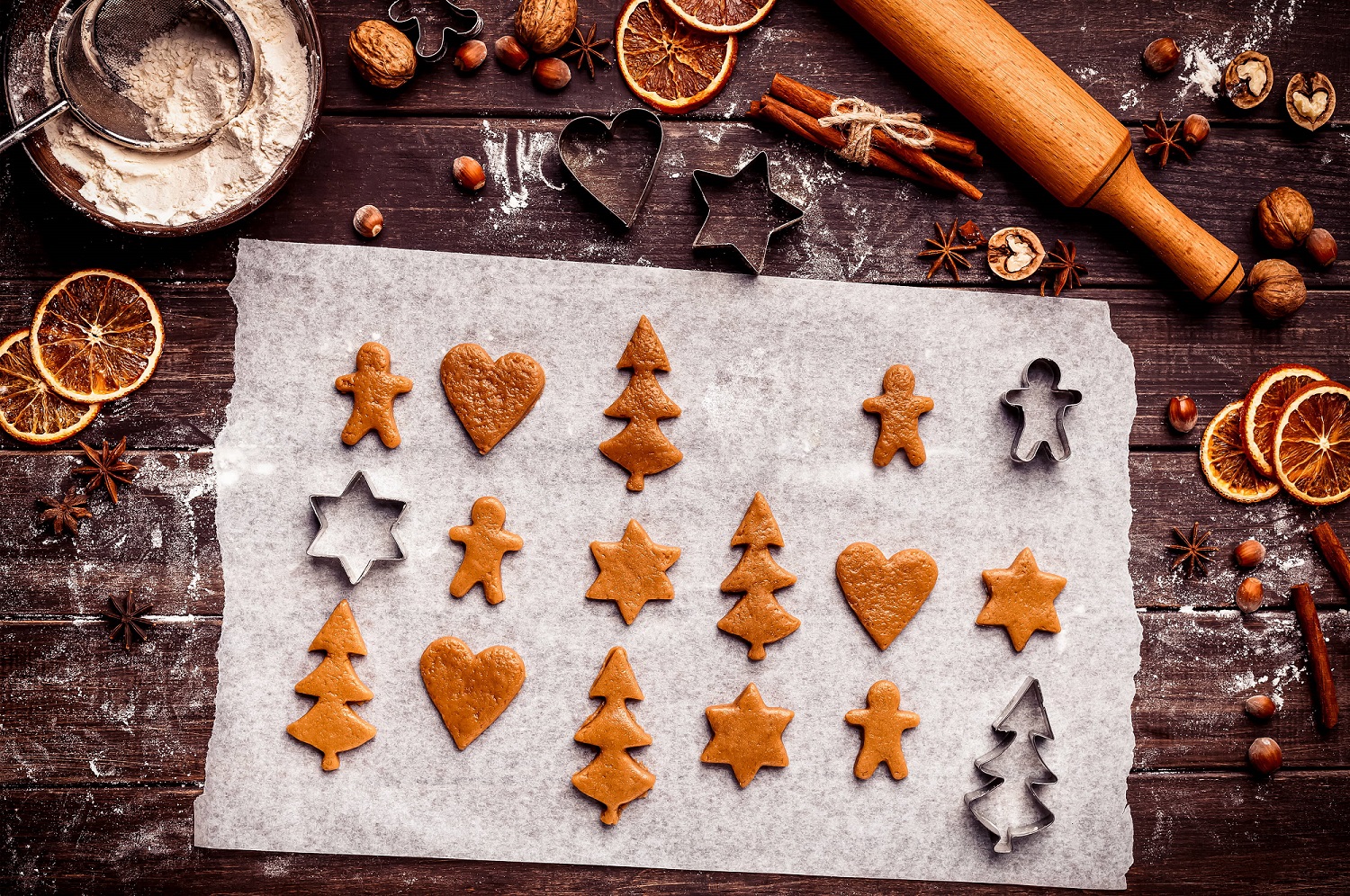 Are you shopping around for holiday gift exchange ideas for your aunt? Here's a sweet idea that's sure to fill her home with Christmas cheer. Get her a set of cute cookie cutters she can use to bake tasty treats throughout the holiday season! Take a look at the adorable and inexpensive baking accessories in this article.
A Fashionable Faux Fur Bag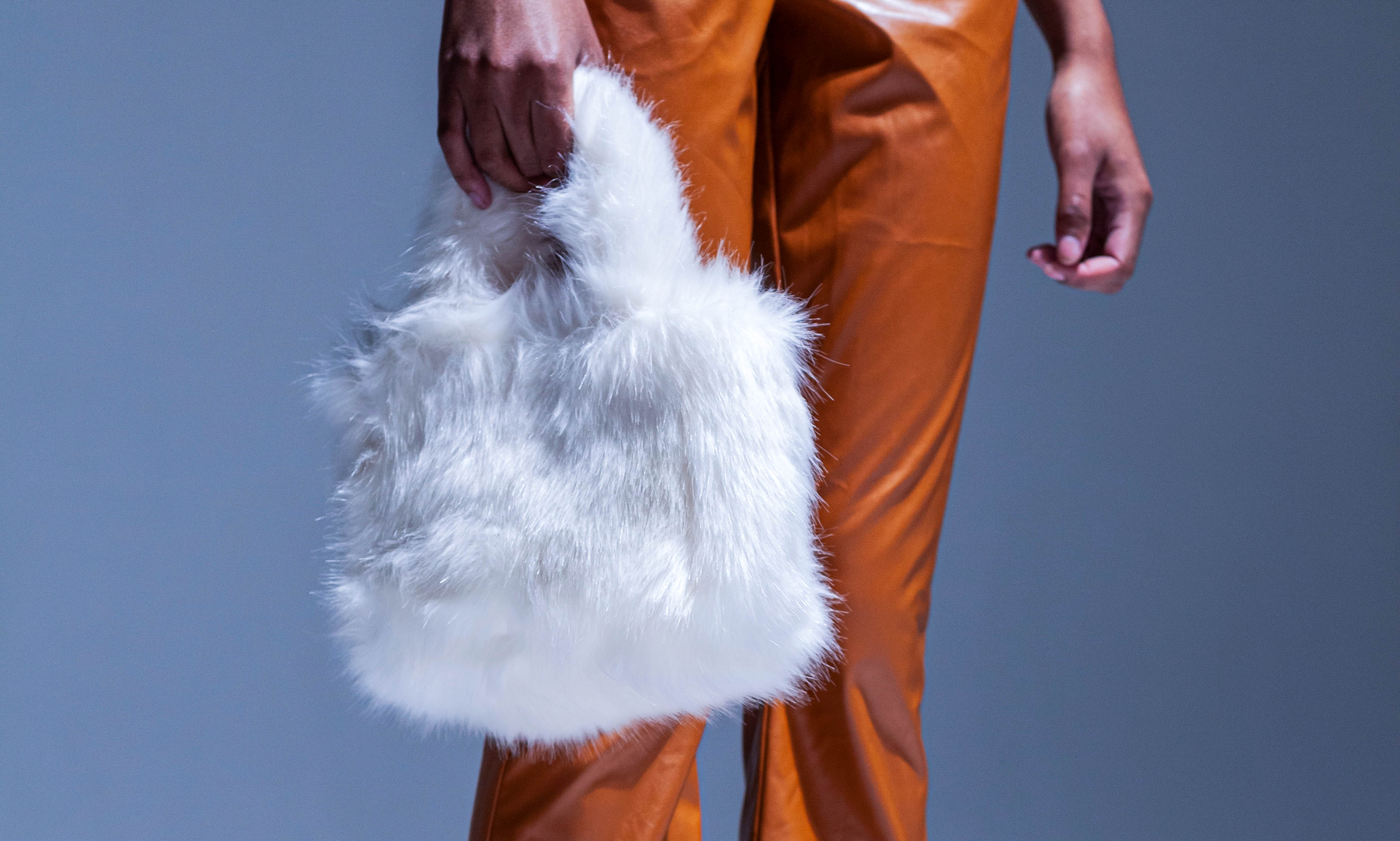 Angelina Solntseva/Shutterstock
If you're playing Santa to your most stylish aunt this holiday season, try impressing her at the family Christmas party with the hottest winter accessory on the market. These faux fur purses and handbags may look like they cost a fortune, but there are some surprisingly inexpensive options that would make incredible gifts under $50.
For Nieces and Nephews
An Elegant Olive Oil Dispenser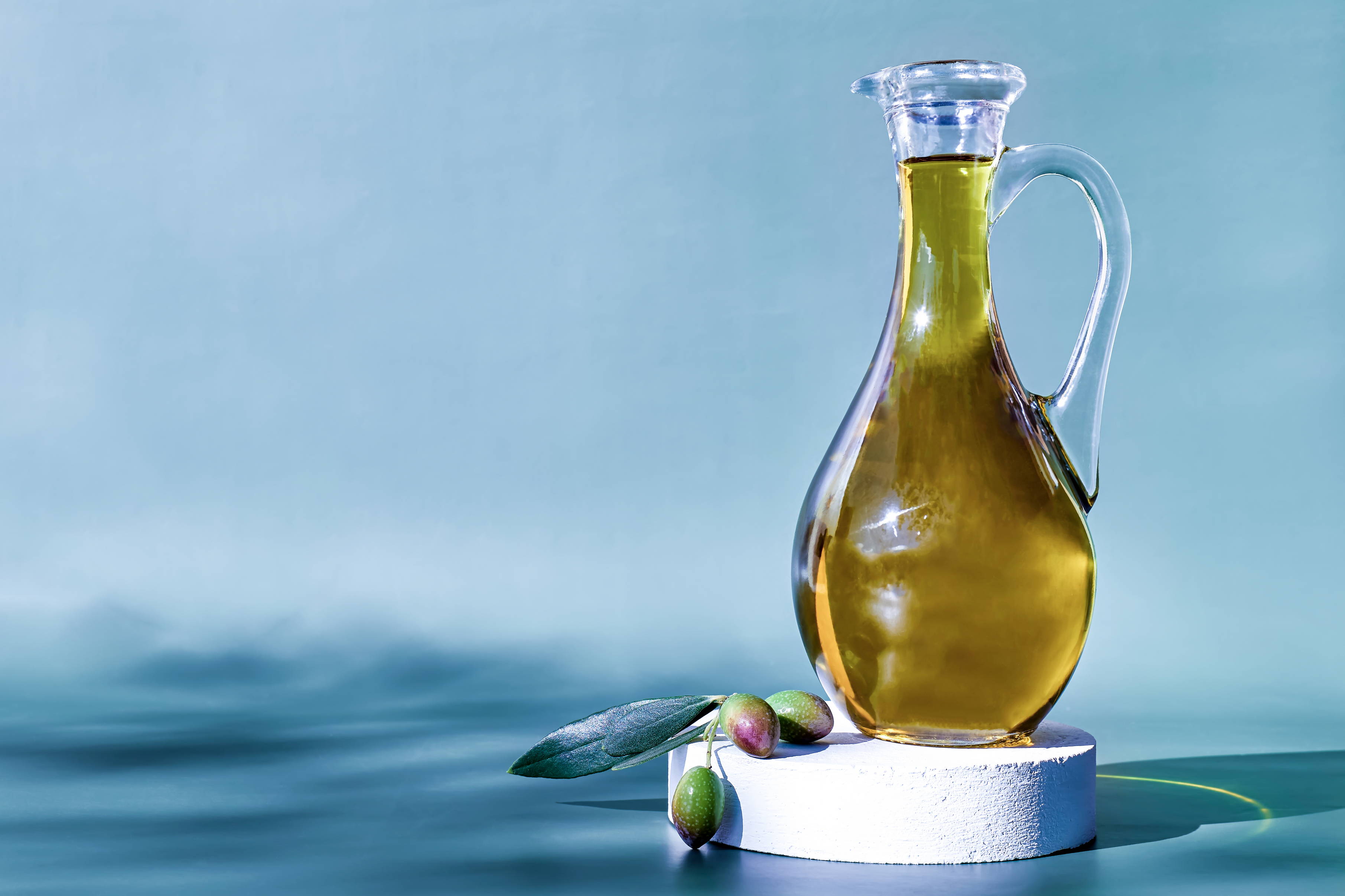 Caterina Trimarchi/Shutterstock
It was easy to buy Christmas presents for your nieces and nephews when they were little kids. Now that they're old enough to participate in family gift exchange games, they're a little more challenging to shop for. Luckily, almost all fledgling adults need help furnishing their grown-up homes. Equip their kitchen with the inexpensive olive oil dispenser in this article.
A Pair of Very Warm Socks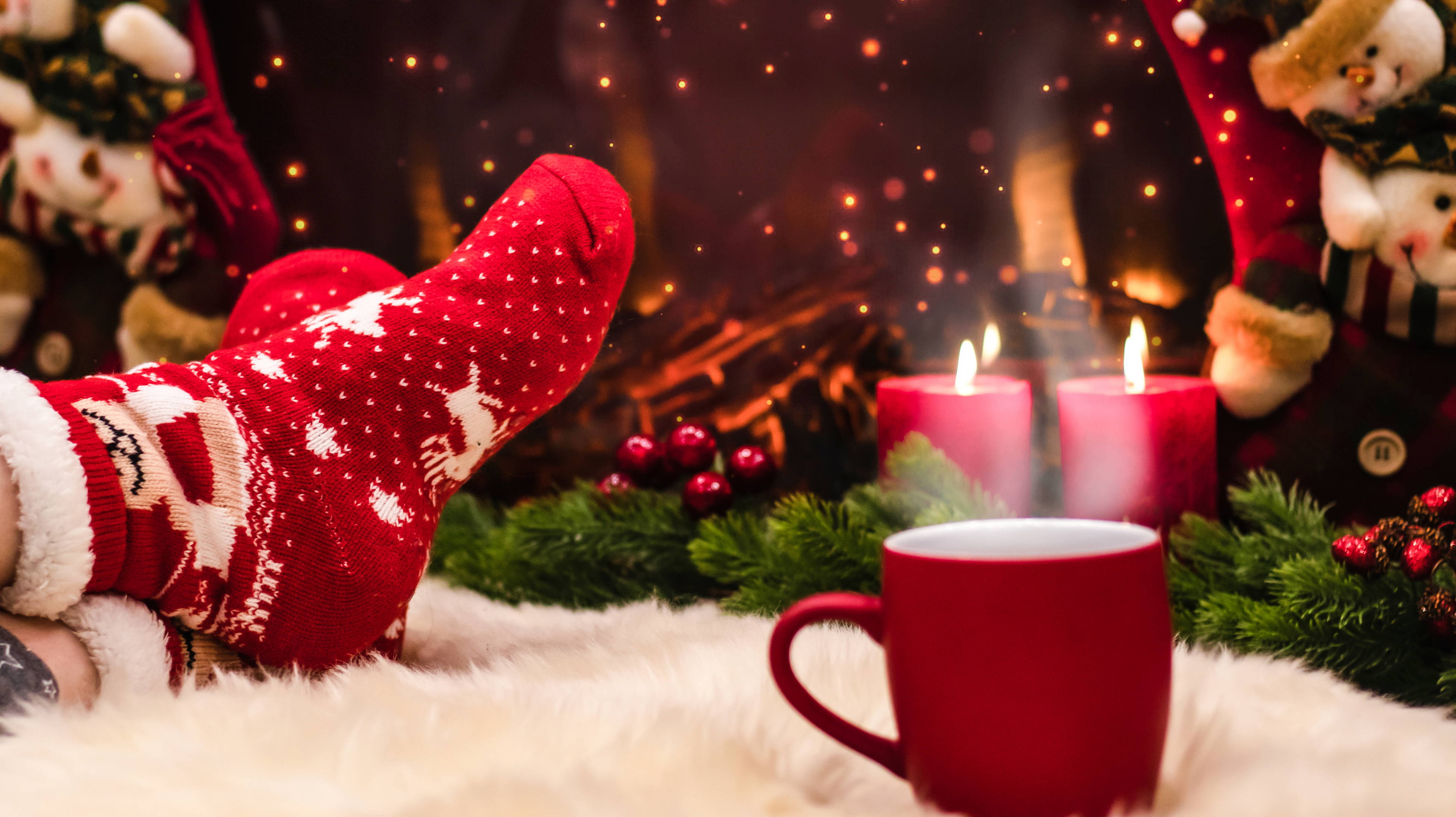 If you're trying to come up with thoughtful Christmas gifts under $50 for a niece or nephew, let the chilly winter weather be your inspiration. Get them a pair (or several) of warm, fuzzy socks they'll want to wear all holiday season long! Check out this article to find inexpensive socks and other cozy items.
For Your Son
A High-Tech Alarm Clock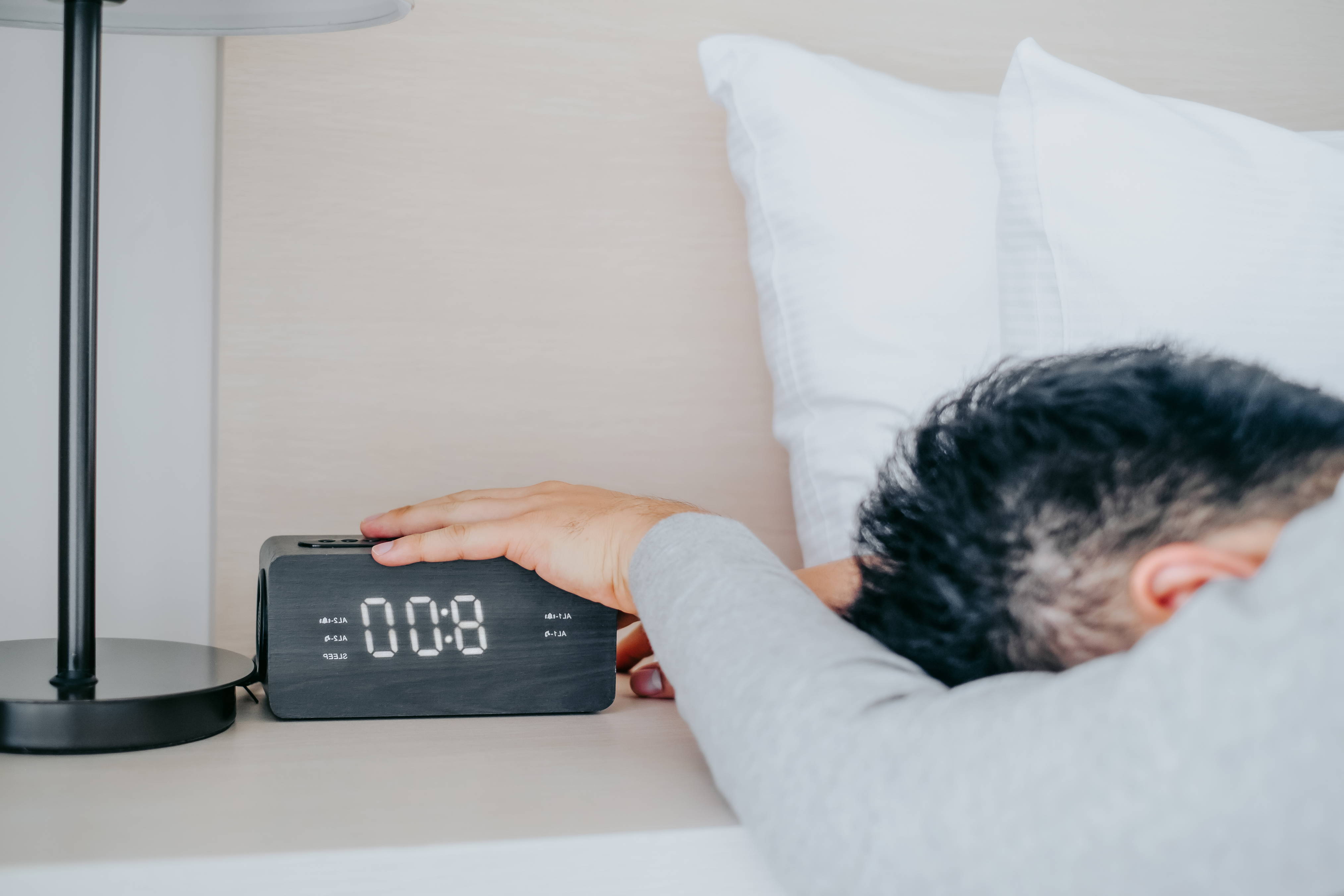 Christmas shopping for your kids becomes more complicated every year they get older. If you're trying to think of great gift exchange ideas to surprise your son this year, here's an item that's sure to come in handy in his adult life. Make sure he never misses another meeting with one of these excellent, inexpensive alarm clocks.
A Folding Pocket Knife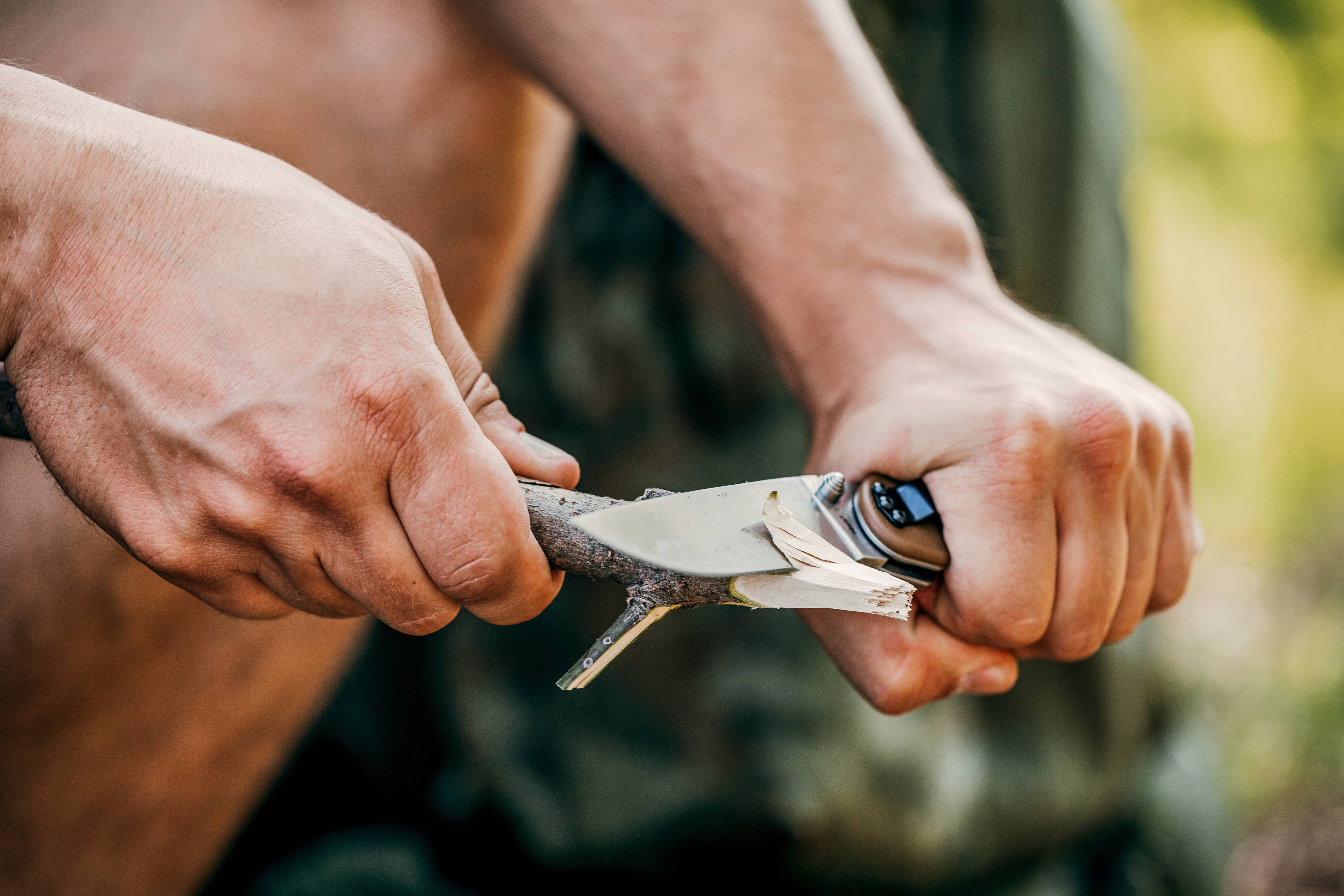 For your son that loves the outdoors, here's a camping tool he'll be glad to have on his next adventure. Get him a durable pocket knife this Christmas! You can find some inexpensive yet effective models in this article that would make fantastic Secret Santa gifts under $50.
For Your Daughter
Jewelry Personalized with Her Name or Initial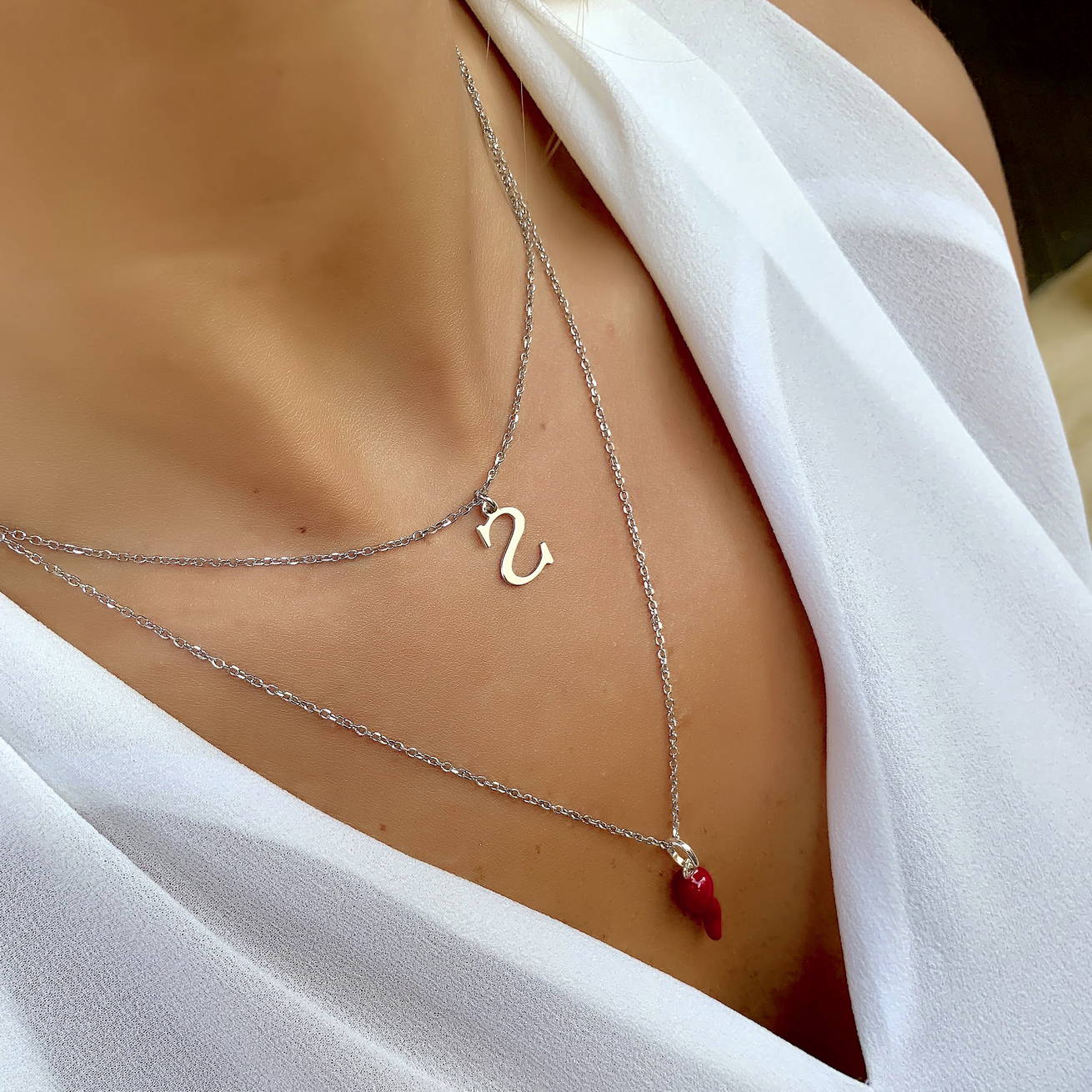 The key to meaningful Secret Santa gifts is to make them as personal as possible. If you're shopping for something unique to surprise your daughter at the family Christmas party, you can't go wrong with a beautiful piece of jewelry that's custom made just for her! Take a look at these adorable yet inexpensive necklaces, rings, and other accessories you can personalize with her name or initial.
A Manicure Gift Set for Fun Holiday Nails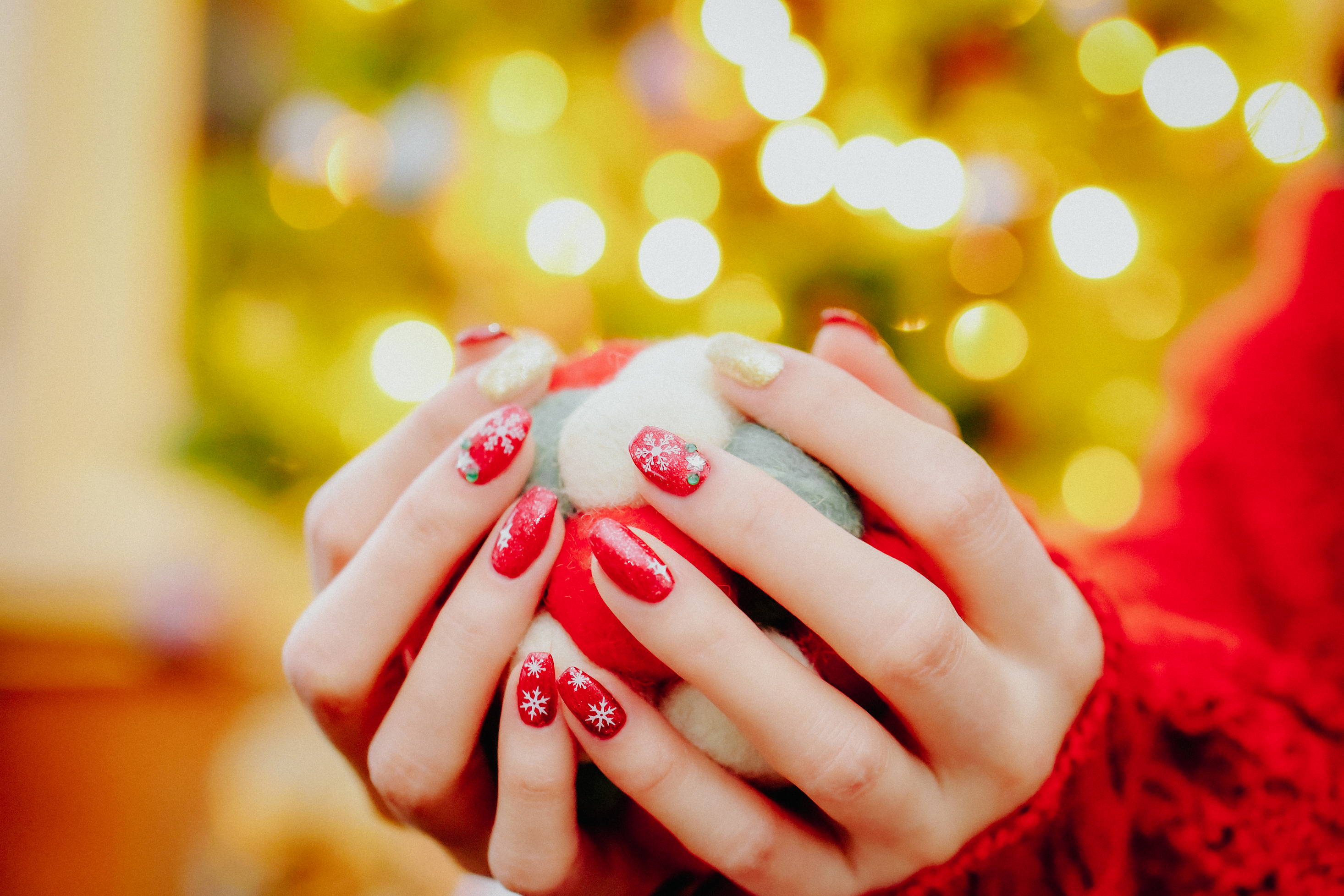 Looking for thoughtful, inexpensive beauty gifts under $50 for your daughter this Christmas season? Be the best Secret Santa ever and get her one of these festive nail polish kits or gift boxes! She'll be thrilled to open up this sweet present during the family celebration.
We hope you found some unique, inexpensive Secret Santa gifts for your family members in this post. If you're still looking for holiday inspiration, you can browse our shop for beautiful, personalized crystal keepsakes that make unforgettable Christmas presents!
Banner Image: Prostock-studio/Shutterstock