Amazing Gifts to Cheer Up Your Stressed Out Friend
What can you do to make them feel better?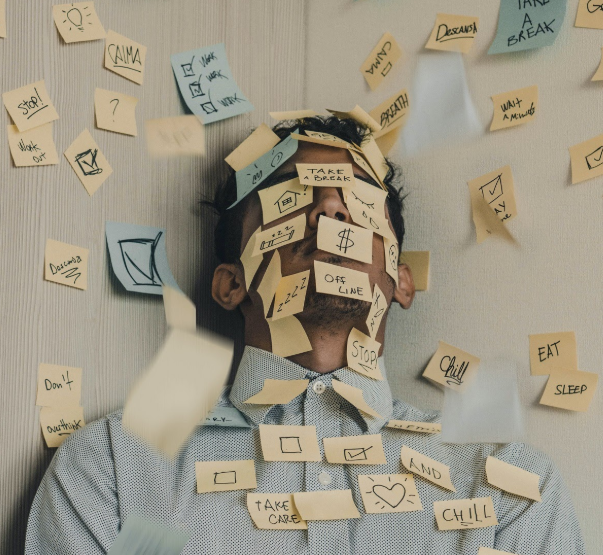 It's easy to feel powerless when someone you love is going through a difficult period. Often, the best thing you can do is remind them that you're rooting for them. A small, thoughtful gift is a great way to cheer them up.
In a previous post, we talked about some of the best gift ideas for every type of friend. This time, we're going to discuss the best presents for a friend with too much on their plate. Here are our top picks for what to get someone who needs a little encouragement.
A Personalized Photo Keychain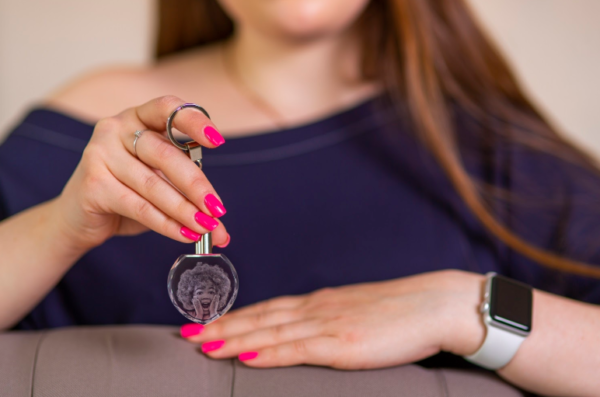 Personalized Heart Keychain from ArtPix 3D
When you're under a lot of pressure, nothing is as comforting as a warm smile from someone you love. Here's how you can brighten your friend's day with a familiar face. Send us a treasured photo, and we'll turn it into a custom engraved crystal keychain that lights up at the push of a button.
A Weighted Plushie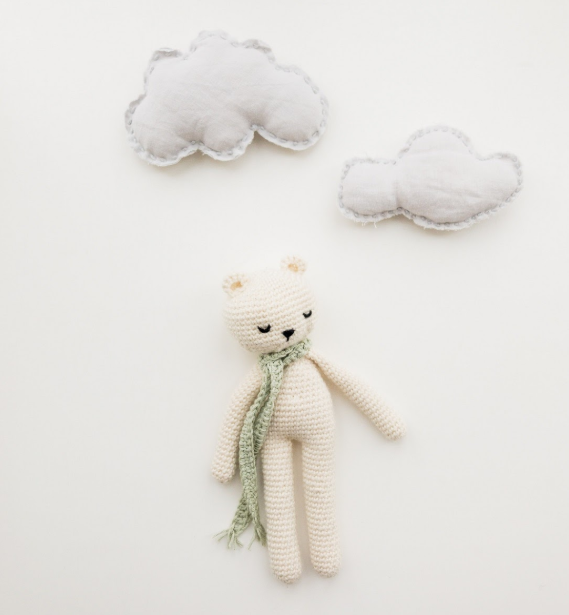 Nynne Schrøder
When you can't hug your troubled friend, here's the next best thing. According to Rolling Stone, a weighted plushie can promote calm by simulating the experience of holding someone. Read the article to find the perfect cuddly gift for your BFF.
Lavender Anything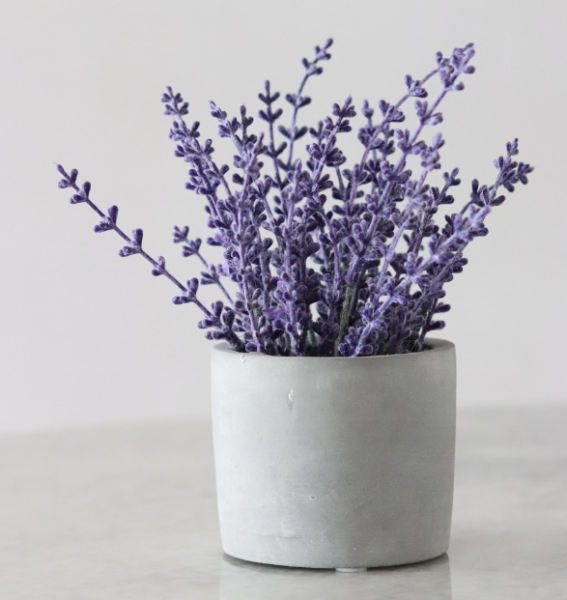 There's nothing like the soothing scent of lavender to bring down stress levels. You can find out more about this herb's valuable properties in this article. If you know someone who needs help relaxing, check out these fabulous lavender self-care products.
Fresh Flowers
There's a reason that bouquets are the go-to gift for so many occasions. Colorful and aromatic, flowers can instantly brighten up any space. Take a look at these tips on choosing sweet-smelling blooms to cheer up a friend.
A Decorative Folding Fan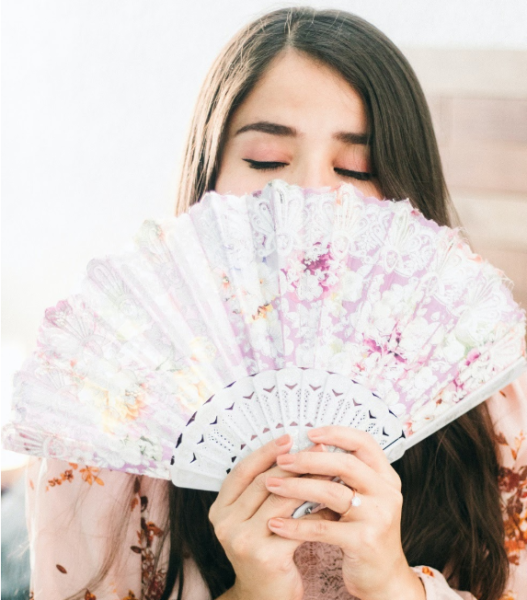 Does your friend need a way to cool down on the go? Do they need a shield to hide them from unwanted stressors? What about a fierce accessory to give them extra confidence? If you answered yes to these questions, get them a stylish folding fan like this one on Etsy.
Extra Cozy Pajamas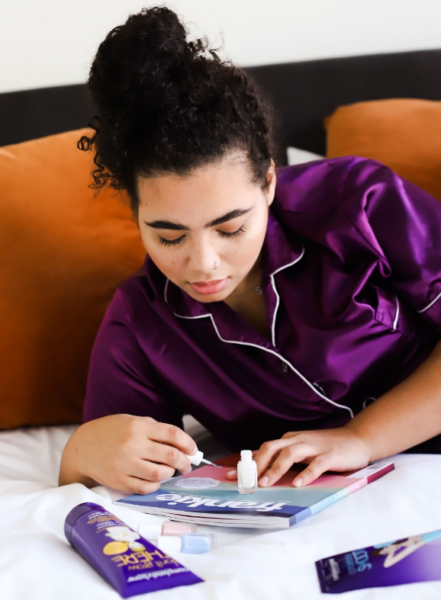 Some days, it's a struggle to get out of bed. Here's an excellent gift to encourage a stressed out friend who'd prefer to tackle their to-do list in their pajamas. Check out the stylish sleepwear that will make working from home 100% comfier.
Something Sweet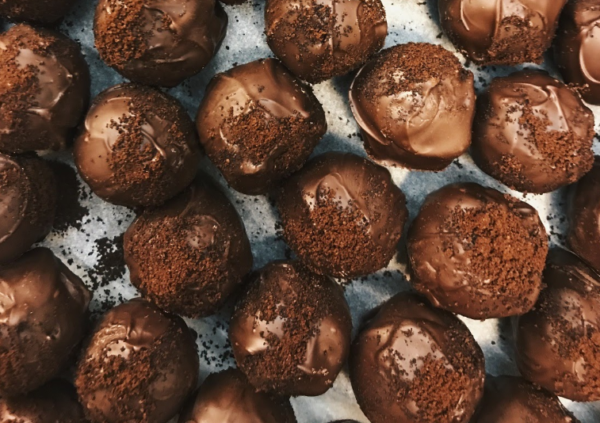 When you want to make someone smile, you can't go wrong with dessert. Milk Bar has you covered with these luxurious birthday cake truffles you can have delivered to your BFF's door.
A Whimsical Bath Bomb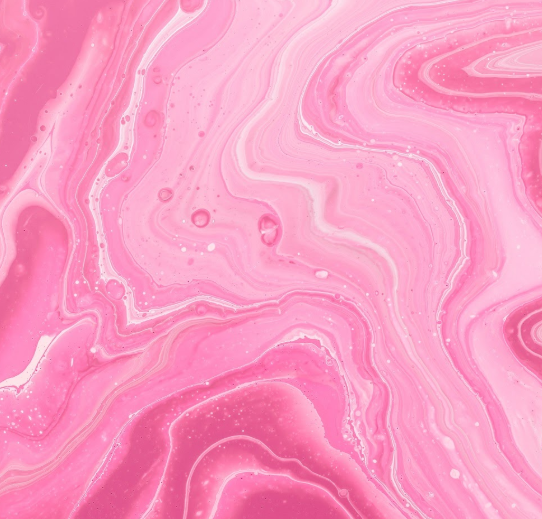 For anyone that likes to decompress in the tub after a hard day, bath bombs are a must-have. Take a look at these fizzy bath products that come in fun colors and whimsical shapes guaranteed to make alone time more enjoyable.
An Anti-Stress Journal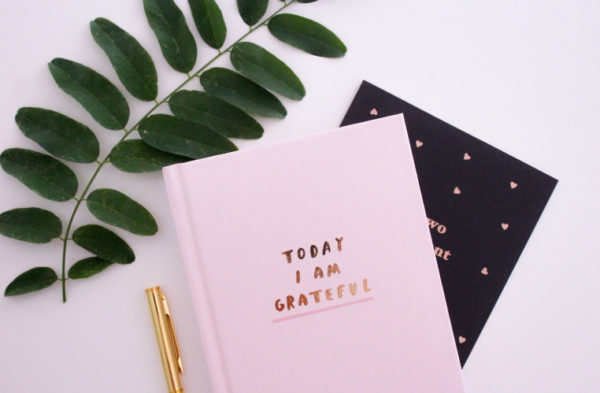 When your friend is overwhelmed, one of the best things they can do is write down what they're feeling. Journaling is a great way to relieve anxiety, according to this article. One of these guided journals would be a thoughtful present.
Adorable Sticky Notes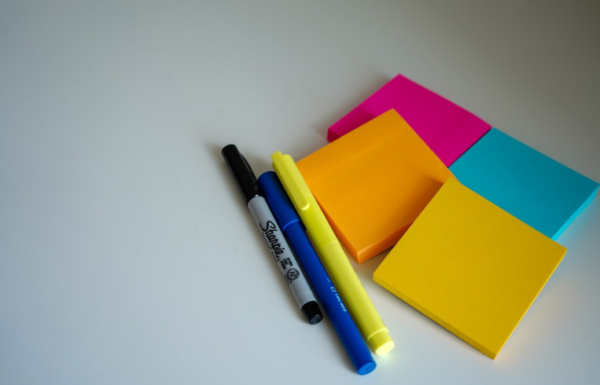 It can be stressful to sit down at a desk covered in sticky note reminders. Make it fun for your friend to keep up with their tasks and upcoming appointments with these adorable sticky notes from Kawaii Pen Shop.
A Water Bottle with Infuser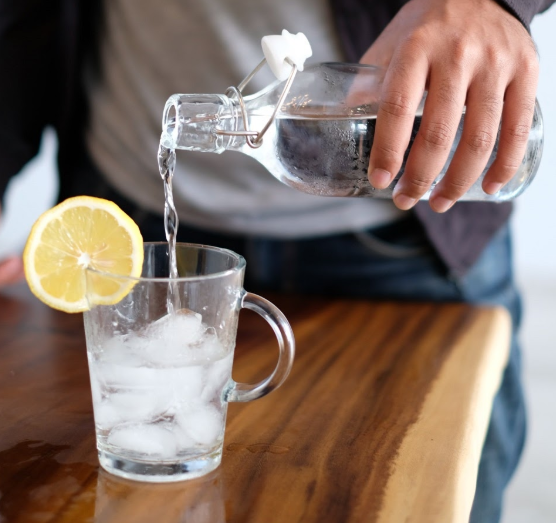 When life gets hectic, it can be hard to remember to drink enough liquids. Encourage your busy BFF to stay hydrated with one of these infuser bottles. That way, they can enjoy lightly flavored water throughout the day.
Soothing Lip Balm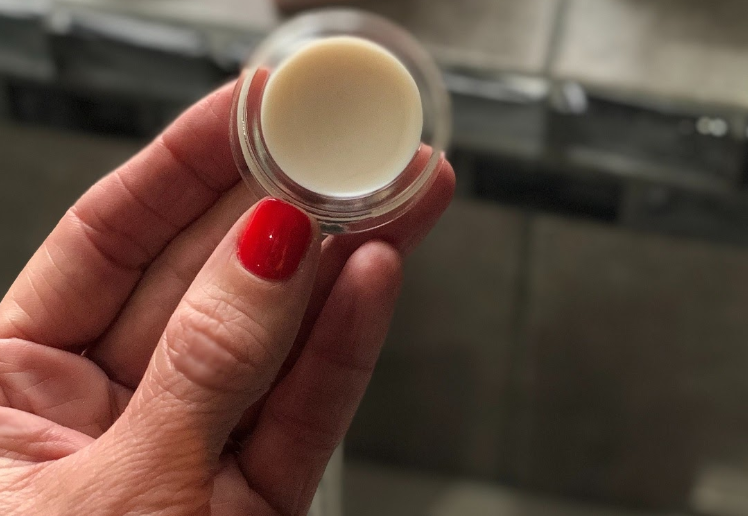 Getting chapped lips at work is no fun, so make sure this doesn't happen to someone you love. Here's a list of the best lip balms you can buy for every kind of friend's skincare needs.
A Luxurious Jade Roller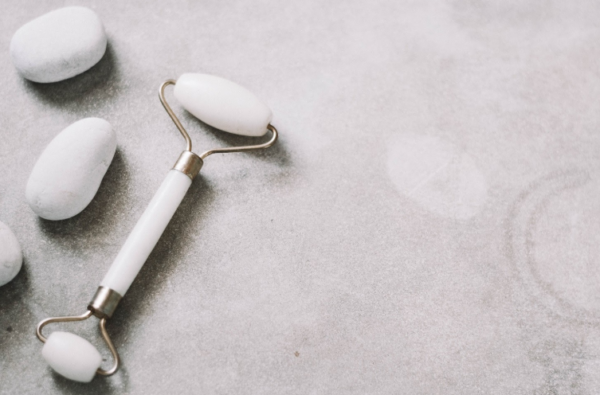 When it comes to self-care, jade rollers are the ideal beauty product for anyone who's stressed out. The sensation of smooth stone against the face promotes relaxation. Here are the best ones to gift a friend who needs to chill.
A Pair of Fuzzy Socks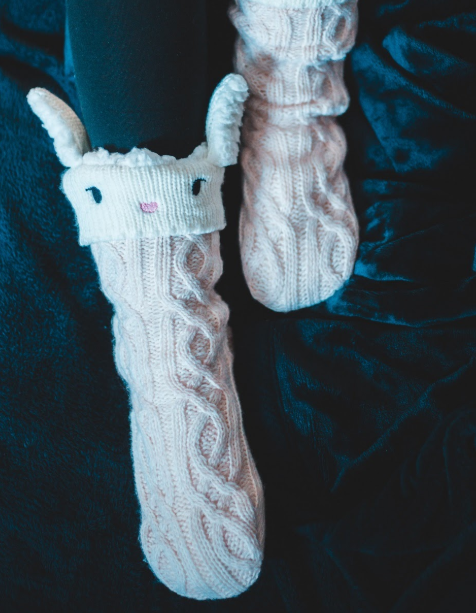 Even the most miserable day can be improved by wearing a pair of warm, cozy socks. Here's the best fuzzy footwear to cheer up a friend who has a lot going on. Whatever's on their schedule, this gift will keep them comfortable all day long.
A Handwritten Letter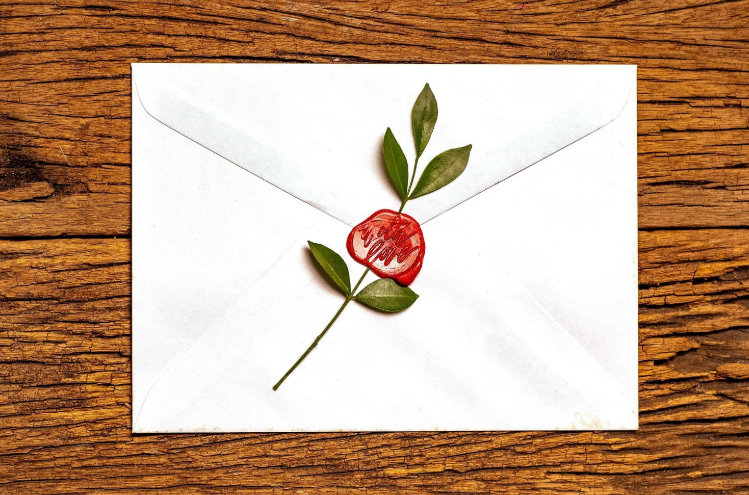 Sometimes the best present for a stressed out friend is letting them know you believe in them. Write your words of encouragement in a heartfelt letter and send it the old-fashioned way. You can find helpful letter-writing tips in this article.
A Light Read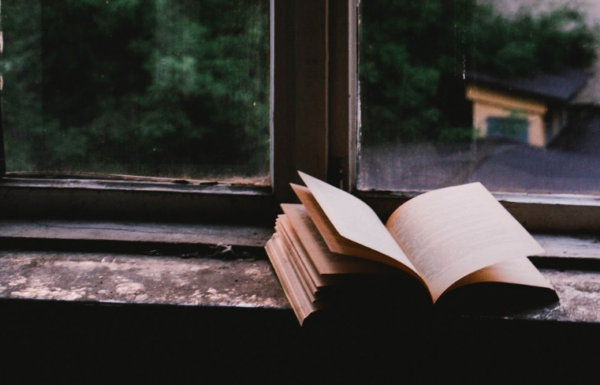 Running away from your problems won't solve them, but giving your brain a break for a little while can help you recharge. If your friend could use a temporary escape, check out this list of books to cheer them up.
Herbal Tea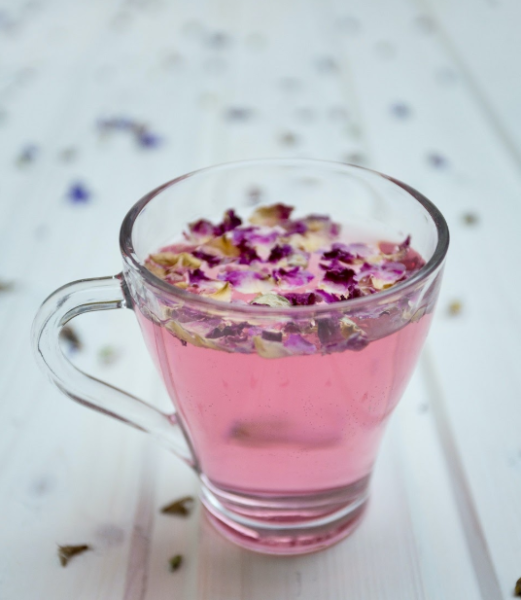 A hot cup of herbal tea is a great way to relax before bed. If you're looking for a soothing gift for someone with a hectic schedule, here's a list of teas to help them stay calm even during periods of duress.
A Sarcastic Mug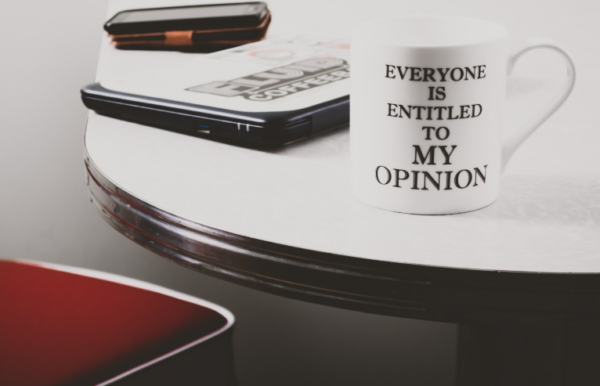 It's usually best to try to maintain a positive attitude during trying periods. Sometimes, though, you just need to let out your frustration. Here's a snarky mug that's perfect for someone who doesn't always feel like being a ray of sunshine.
A Crunchy Care Package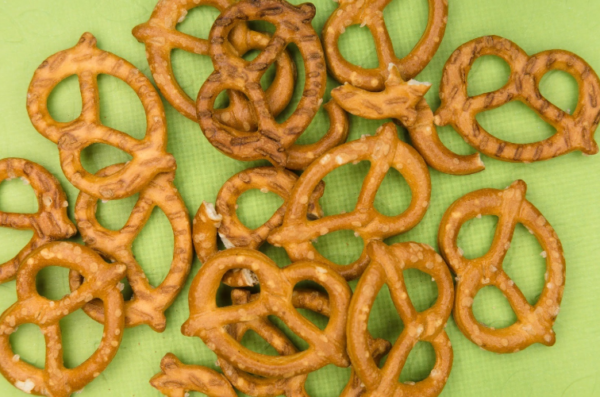 For the stress-snacker in your life, here's a thoughtful present that will satisfy their crunchiest cravings. This care package comes loaded with sweet and salty treats perfect for nibbling while tackling an intense workload.
Aromatherapy Spray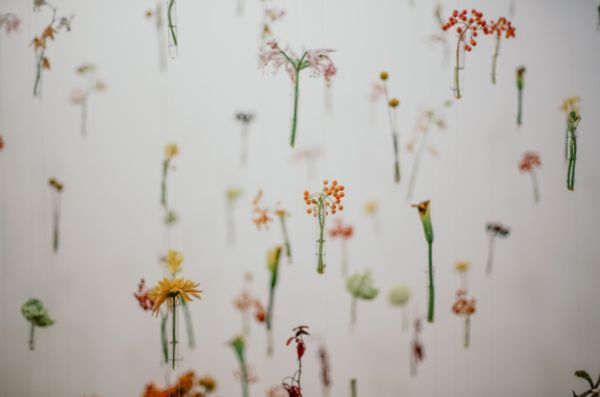 Smells can have a more significant impact on your mood than you'd think. This article tells us that aromatherapy can improve your frame of mind with soothing scents. It also lists where you can find some of the best ones.
A Fidget Ring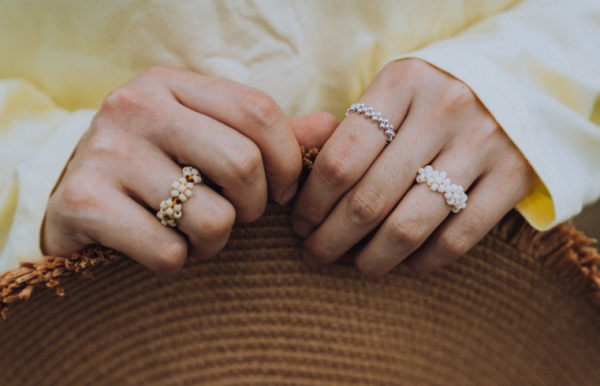 When someone is nervous or overwhelmed, they might find it challenging to sit still. For a friend who needs something to do with their hands during lengthy virtual meetings, check out these stylish rings designed for fidgety individuals.
A Mini Crochet Kit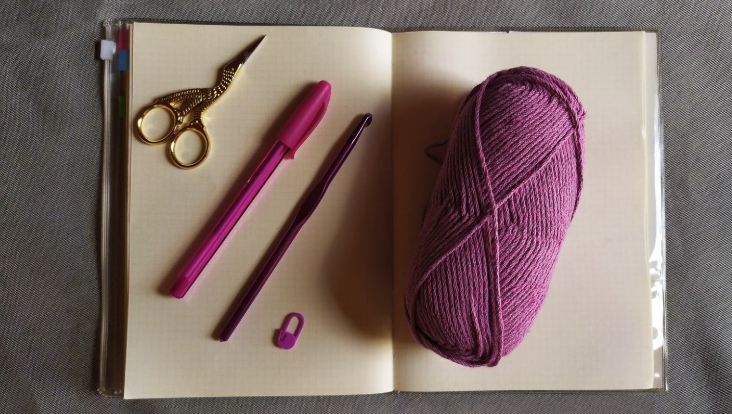 After a long day, it's tempting to spend the evening scrolling through social media. Unfortunately, this can often create more stress. Encourage someone you love to make the most of their free time with a crochet kit that lets them create an adorable, squishy friend!
A Head Massager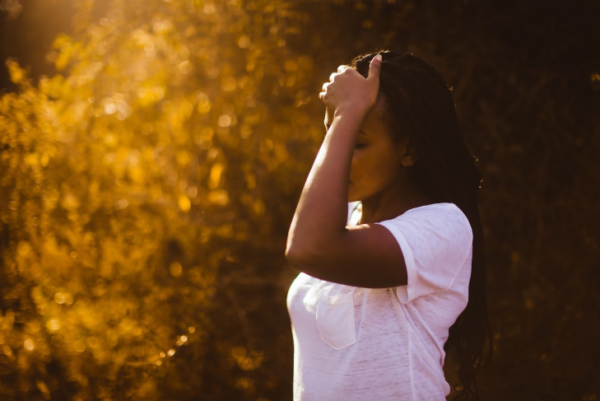 There's nothing worse than a stress headache. If your friend is experiencing head and neck tension from overextending themself, get them a handheld scalp massager to help ease the pain.
A Shower Speaker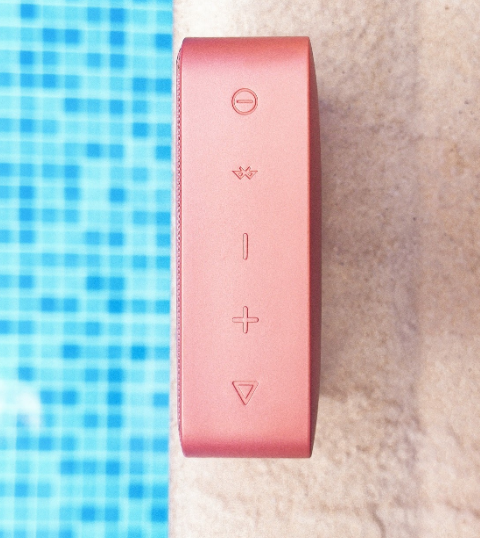 A hot shower is a great way to escape from the pressures of everyday life. Get your friend one of these waterproof shower speakers so they can conveniently listen to their favorite songs and podcasts.
A Word Search Puzzle Book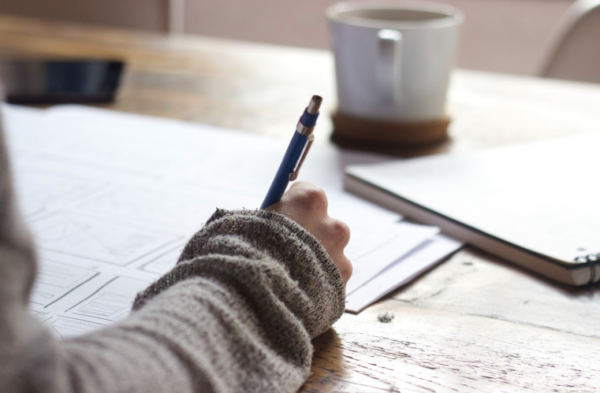 Resolving puzzles can be a cathartic activity for someone under a lot of pressure. They're just complicated enough to distract you but mindless enough not to create additional stress. Here's a word search collection your friend will love.
We hope this post gave you some great gift ideas to encourage your friend when they're overwhelmed. Looking for more ways to cheer up your loved ones? Find more inspiration on our blog, or check out the personalized keepsakes in our shop.