16 Baby Shower Barbecue Ideas So Cute, You'll Want to Eat Them Up
Are you planning a shower for an expecting friend or family member? That's an incredible honor, but it's also a huge responsibility! If you're on the hunt for crowd-pleasing outdoor baby shower ideas everyone will love, you can't go wrong with a summer BabyQ.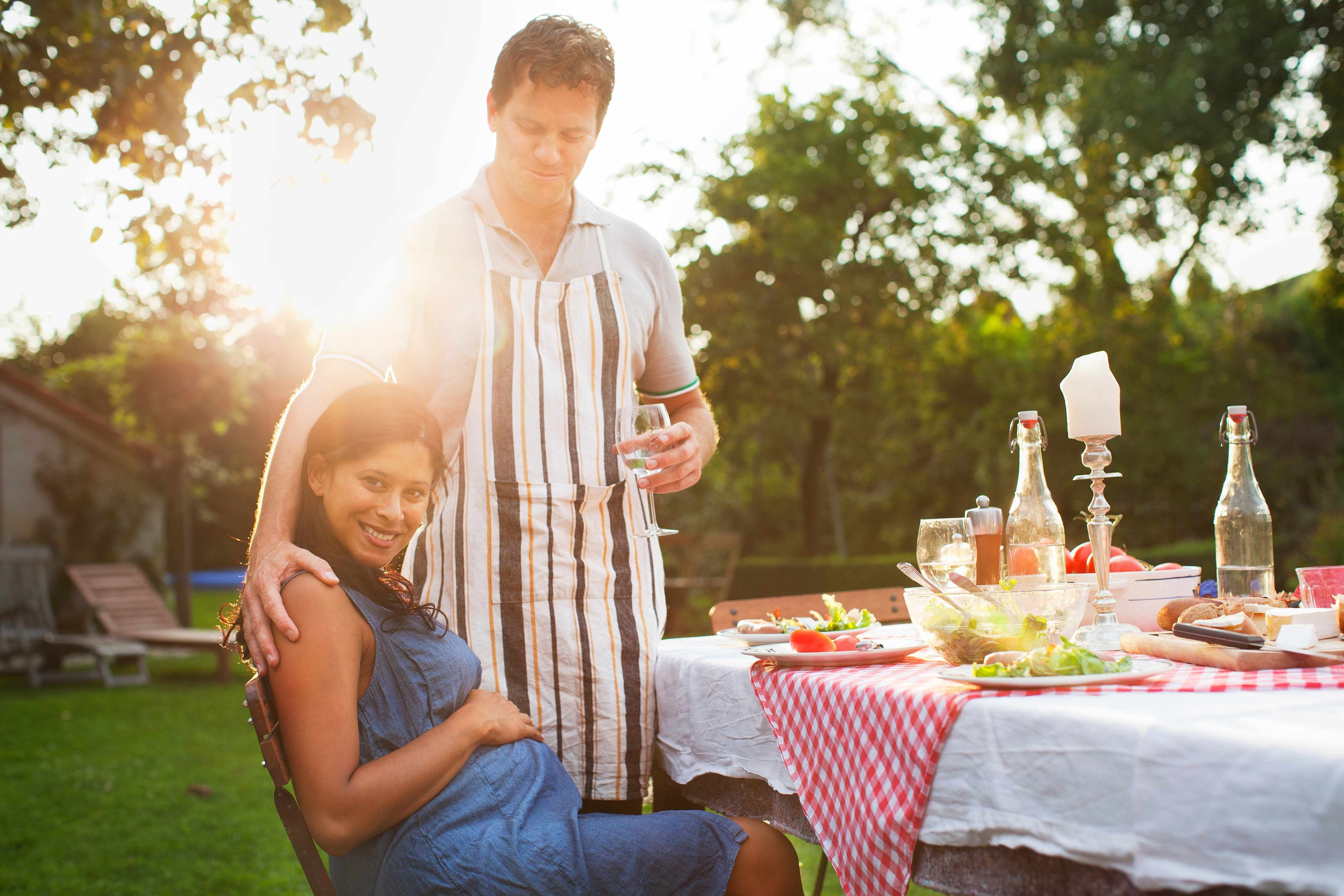 Traditional showers can be fun, but they're not for everyone. How do you plan the perfect event for a mother or parent-to-be who doesn't want to celebrate this joyful occasion with dainty finger food? Well, that's where the BabyQ theme comes in!
What is a BabyQ, you ask? It's exactly what it sounds like: a party for the parents-to-be that looks, feels, and (most importantly) tastes like an outdoor barbecue! This is a great way to take advantage of summer weather and plan a fun backyard party rather than a formal indoor event. According to this article, it can also be a great way to make the occasion feel more inclusive.
Ready to throw an unforgettable BabyQ for a mother or parent-to-be? These creative barbecue party ideas are sure to get everyone fired up to celebrate a new addition to the family!
Include Your Theme in the Invitations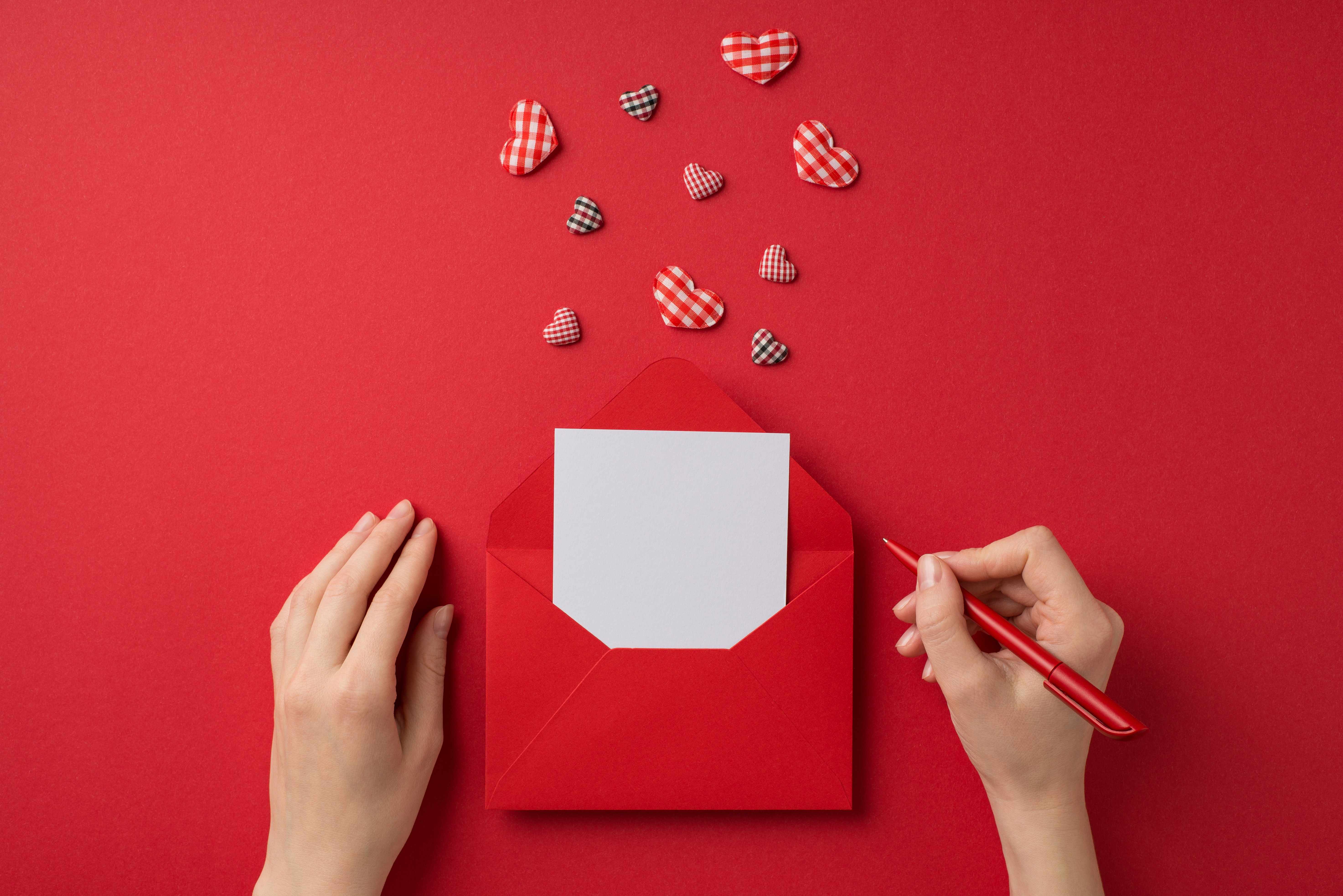 When picking out invitations, remember that they're more than just a way to communicate the time and location of your party. The stationery you choose should also reflect your theme! You should be able to find plenty of BabyQ invitations online to let your guests know they can expect a fun, casual cookout in the backyard.
Pick an Online Registry for Gifts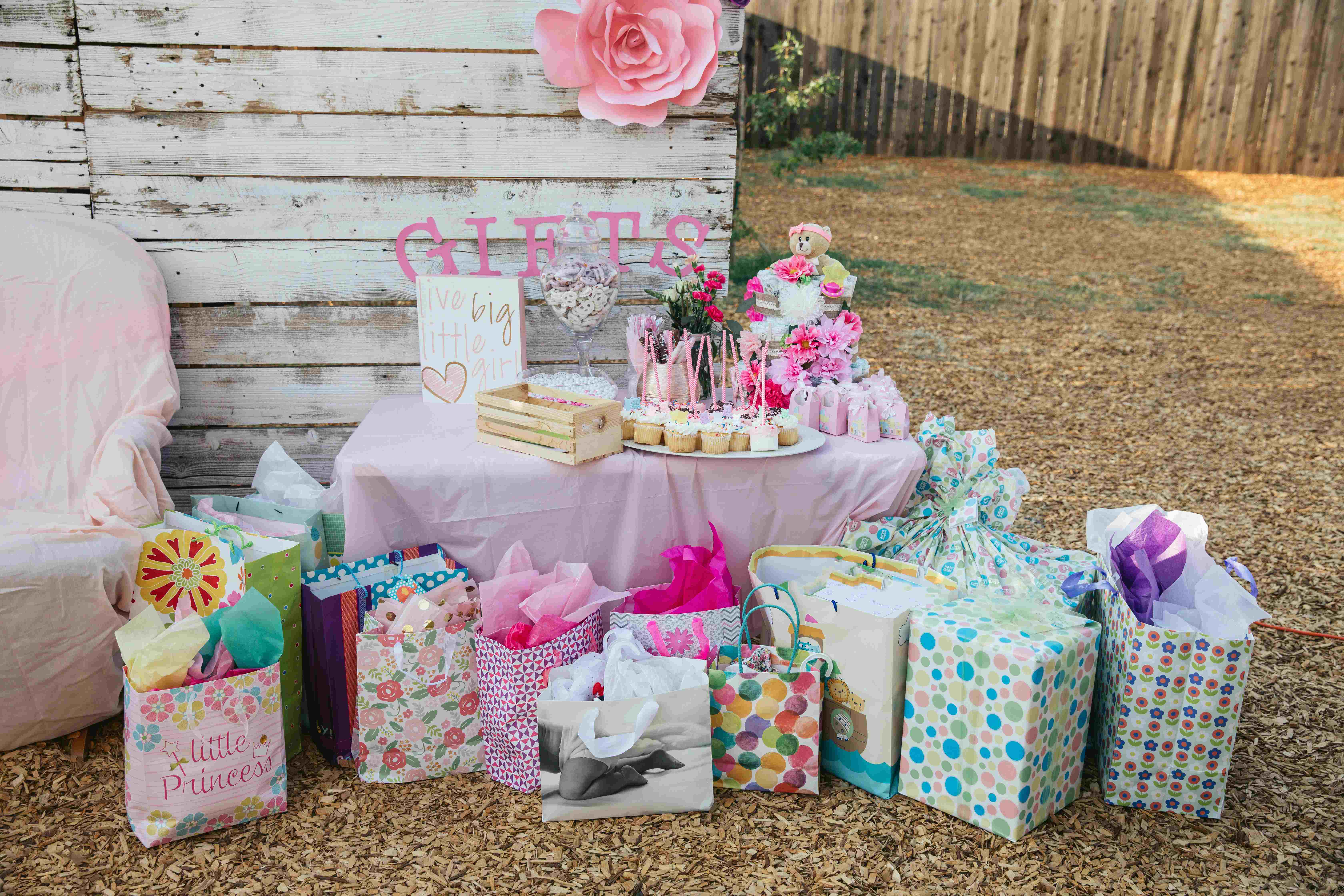 Just because you're opting for a not-so-typical baby shower theme doesn't mean you should do away with tradition entirely. A BabyQ is still about celebrating new mothers and parents-to-be and furnishing them with the childcare items they need. Want to make it easy on your guests? Set up an online registry to take the guesswork out of giving gifts! Here are some of the best registry websites.
Get Your Backyard or Patio Party-Ready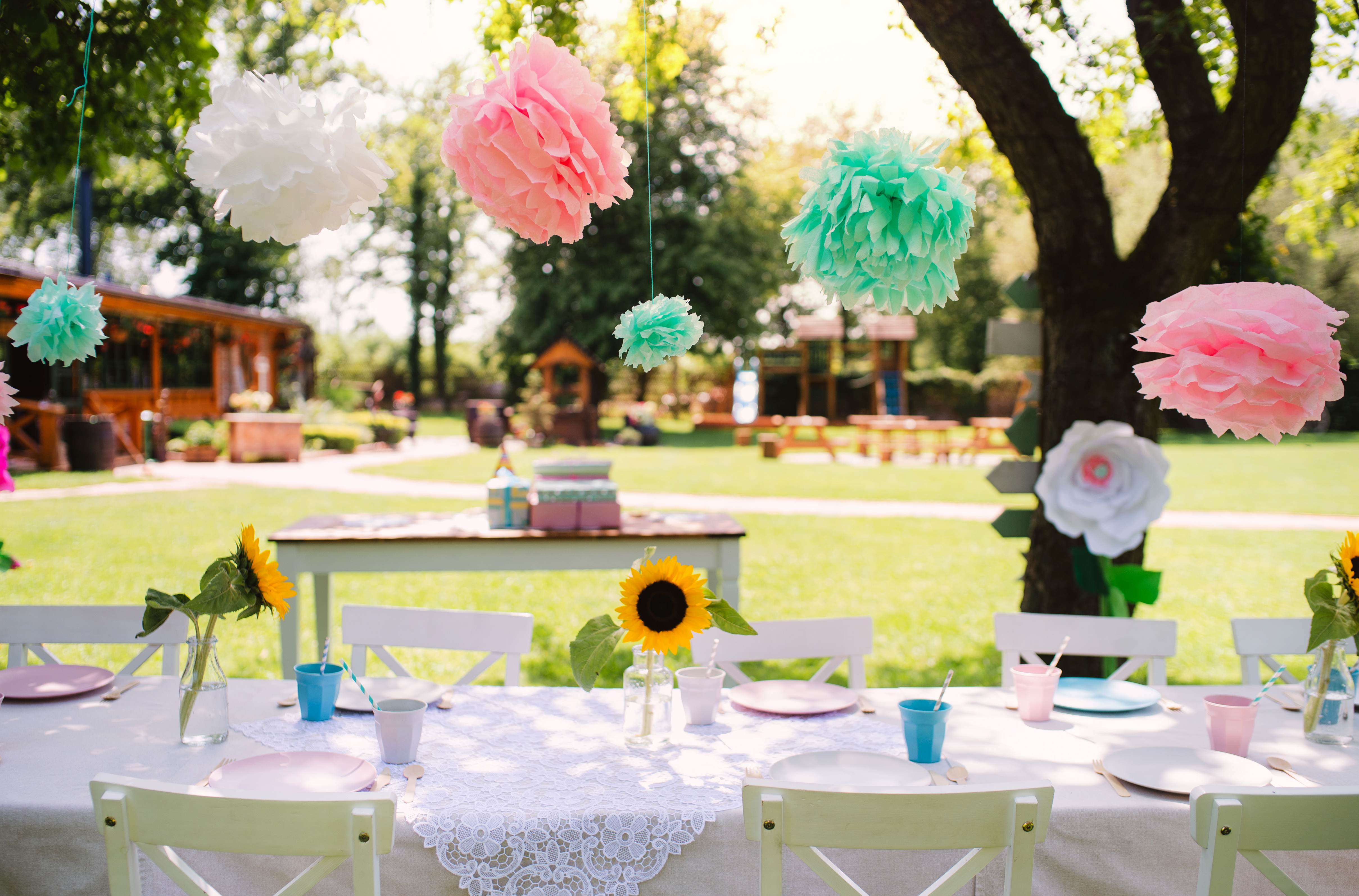 How do you make your outdoor barbecue feel special for the mother-to-be? It's all about the presentation! Once you pick your party space, you'll need to ensure it looks festive and inviting. Need some tips on backyard decorating? Check out these simple ways to turn your patio or yard into a gorgeous, barbecue-friendly gathering place.
Set Up a Boozeless Bar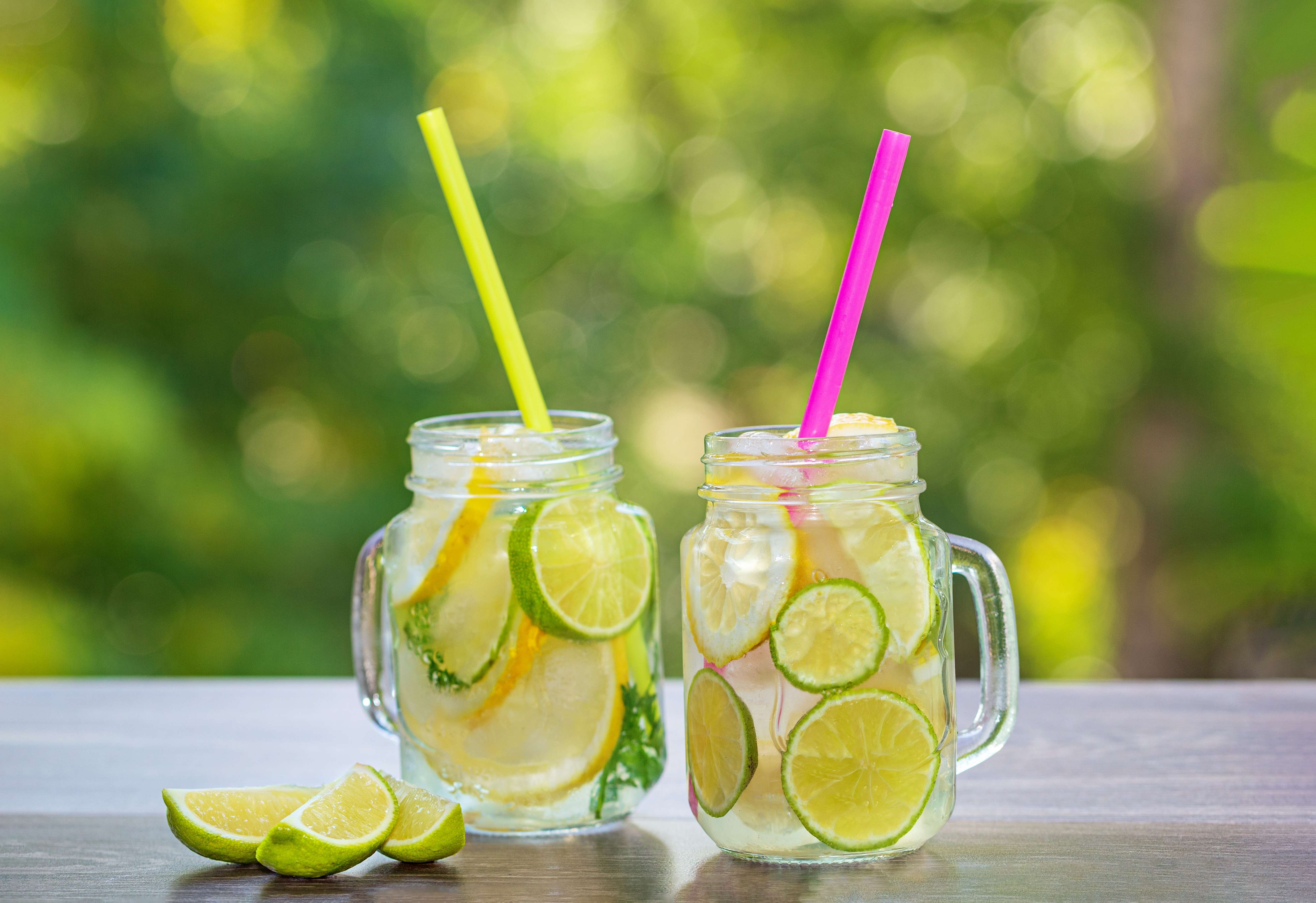 Beverages are an essential aspect of any successful party. When serving up drinks at a BabyQ, remember that the guest of honor will most likely be abstaining from alcohol! That doesn't necessarily mean you can't offer wine or spirits to your other guests, but you should make sure the non-alcoholic beverages are equally enticing. Our suggestion? Choose one or two refreshing, boozeless options and make them the main event at your outdoor bar.
Spruce Up Your Party Balloons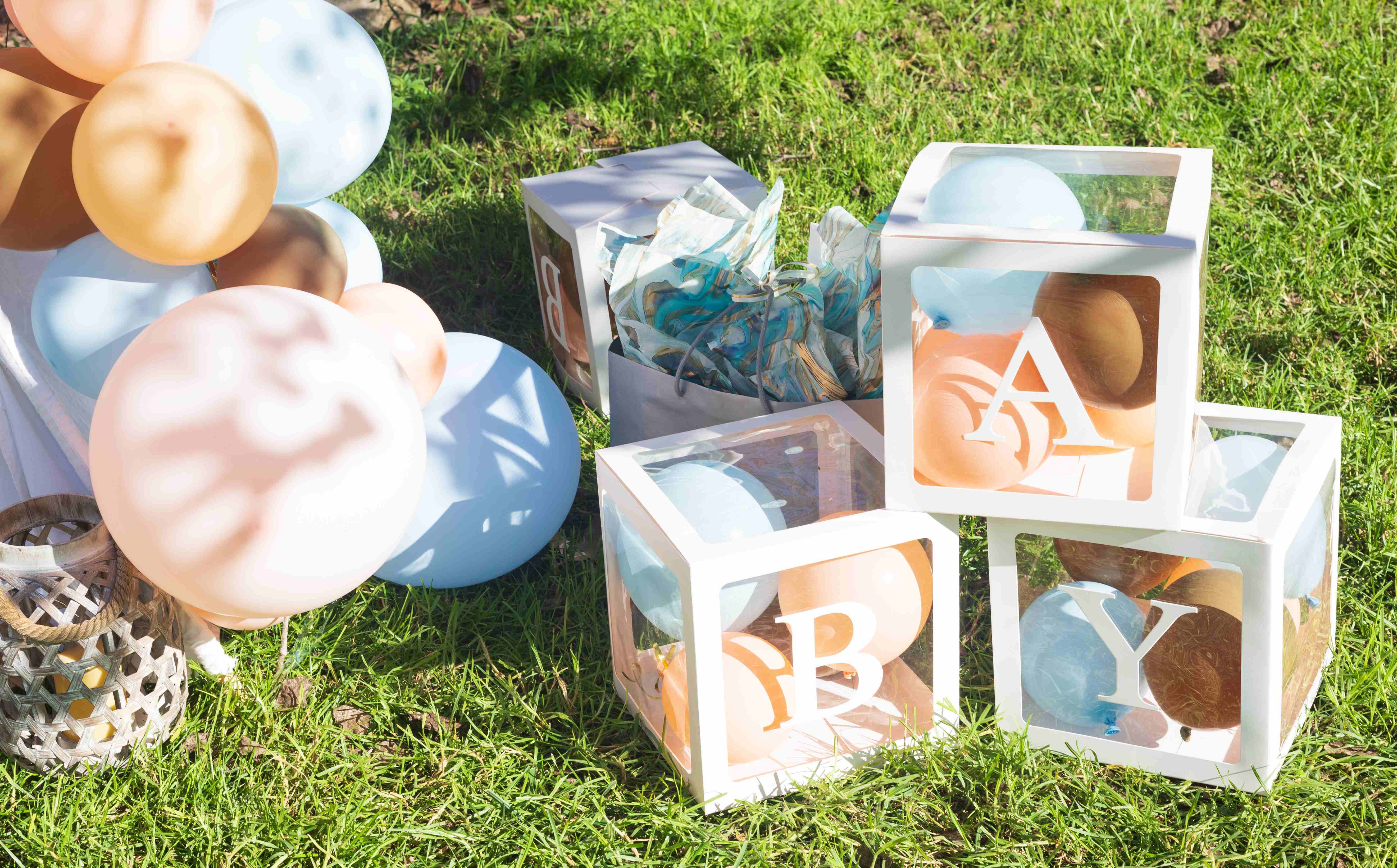 Balloons are an easy, fun way to add a pop of color to your party space. Want to make your BBQ decorations look extra special? With a few simple modifications, you can easily turn ordinary balloons into unique shapes that fit your theme. Check out these creative balloon crafts and other ideas to bring a festive touch to your BabyQ!
Upgrade Your Tablescape with Outdoor Dinnerware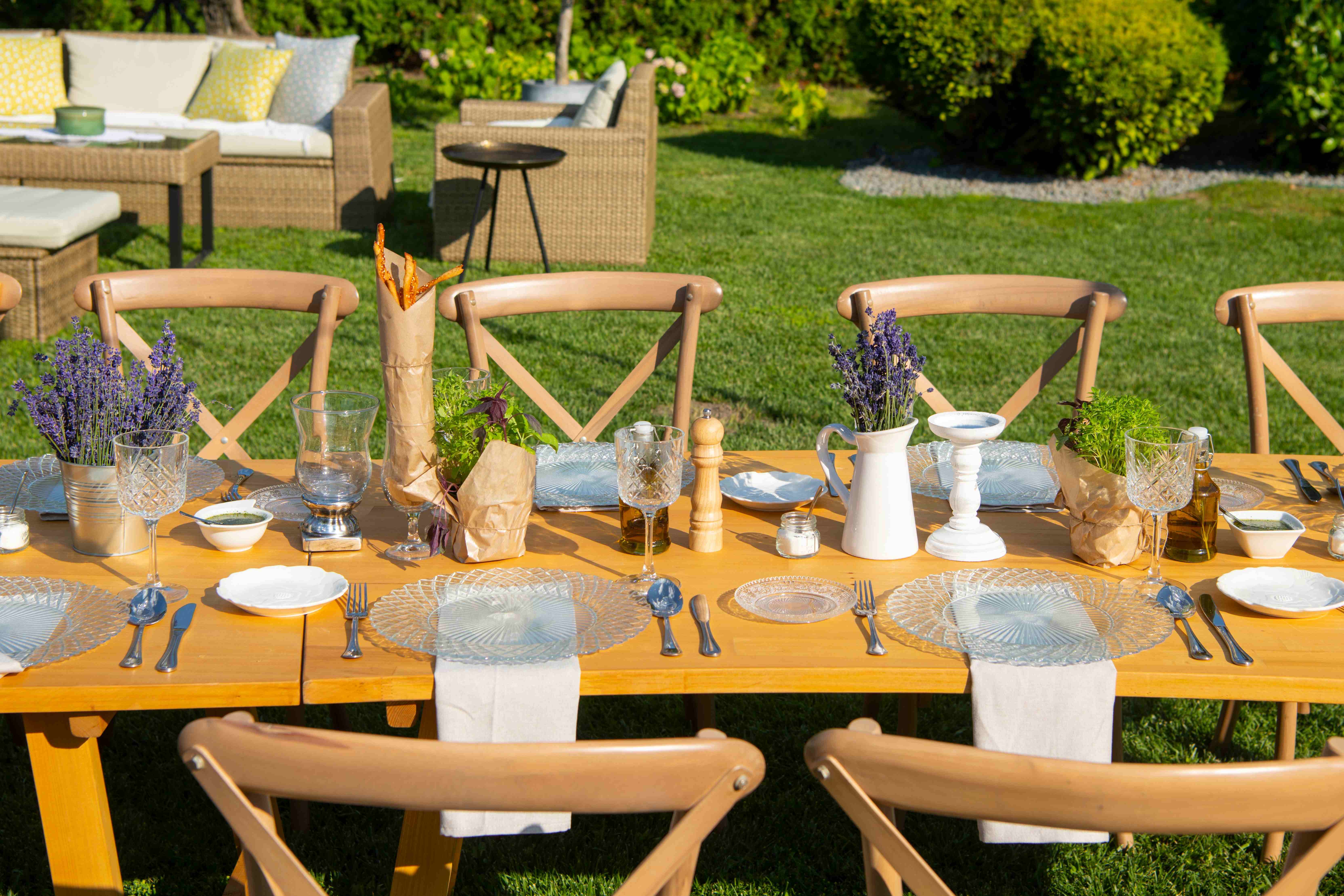 A BabyQ is one of the most casual shower ideas, but there are still ways to elevate your barbecue theme. Here's a simple tip that will take your backyard tablescape to the next level. Instead of serving food on paper plates, consider shopping for outdoor-friendly table settings! Check out these durable dinnerware options that are both sturdy and elegant.
Protect Your Guests from Unwanted Pests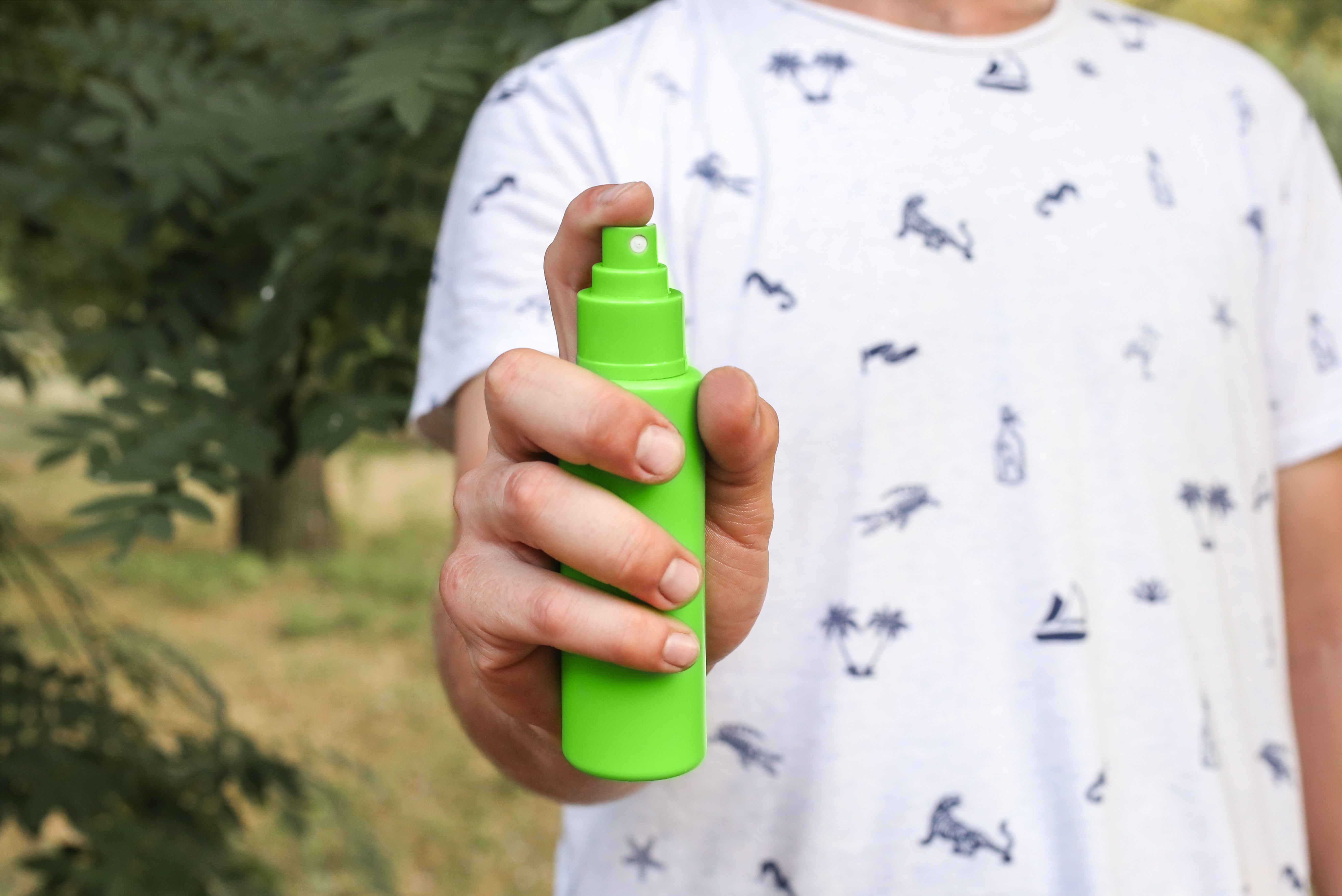 Nothing ruins an outdoor party quicker than gnats, mosquitos, and other annoying insects. If you're throwing a shower for the mother-to-be in the backyard, you'll need to provide bug protection for your guests, especially new moms. Take a look at these helpful tips for pest-proofing your party space.
Serve Up Some Savory Sauces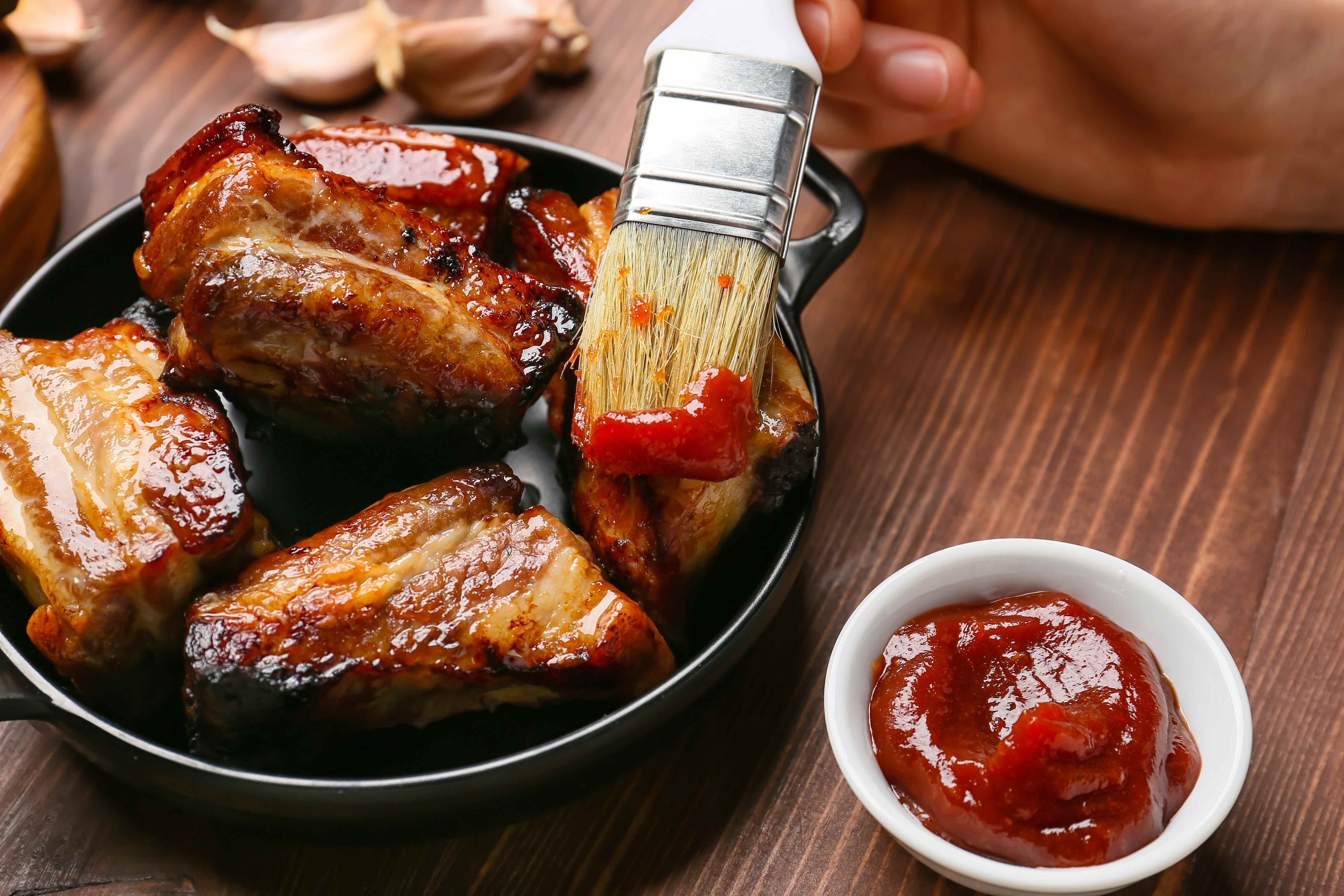 What makes a barbecue one of summer's best coed baby shower ideas? Besides the fun, casual atmosphere, it's also an excellent opportunity to ditch the finger food and serve an actual meal– the messier, the better! As you prepare to fire up the grill, don't forget that your sauce will be the real star of the table. Get inspired by these lip-smacking recipes.
Dress Up Your Hot Dogs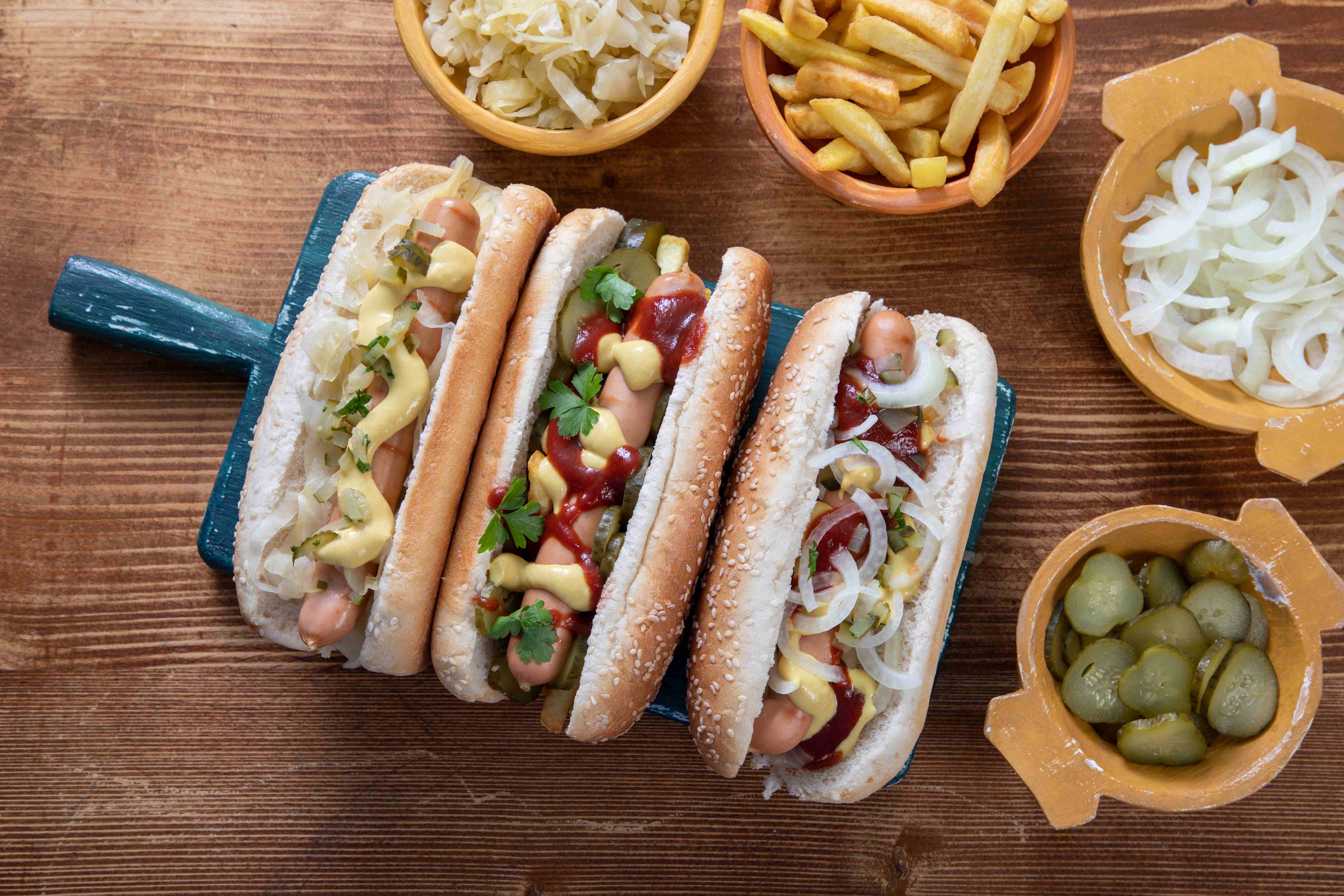 If you're not confident in your skills as a grillmaster, here's an easy main your guests are sure to enjoy. Who doesn't love a hot dog on a summer day? This handheld dish is ideal for mingling, making it the perfect choice for a BBQ baby shower. You can add a gourmet touch to this simple meal with these delicious topping ideas!
Create the Perfect Vibe with a Curated Playlist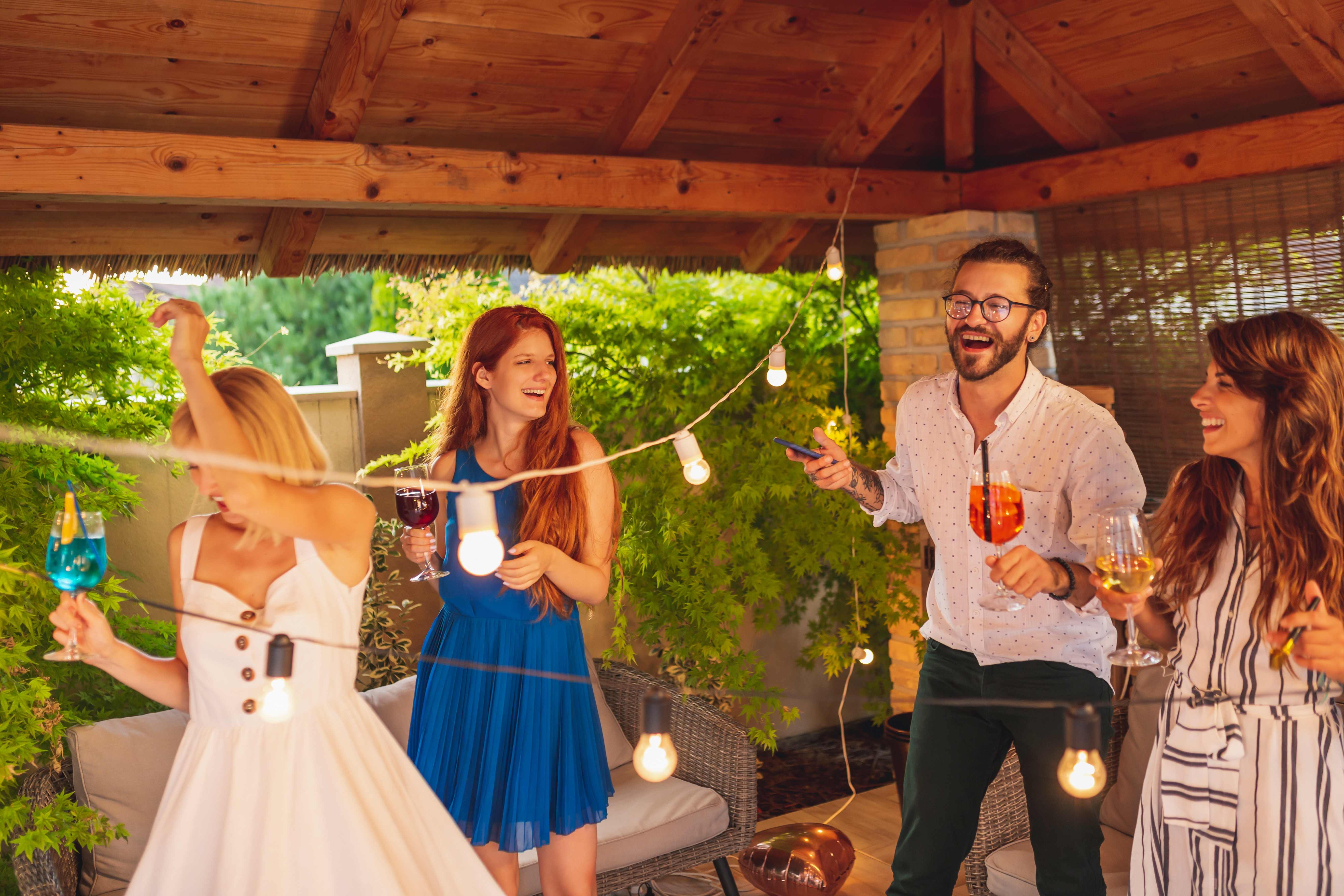 There's no better way to get your BabyQ guests excited than by putting together an upbeat playlist! Consider picking songs that match your baby shower theme or making a list of all the mother-to-be's favorite tunes. No matter what you add to your soundtrack, make sure everyone can hear it with these fantastic wireless speakers.
Swap Out Trivia Sheets for Backyard Games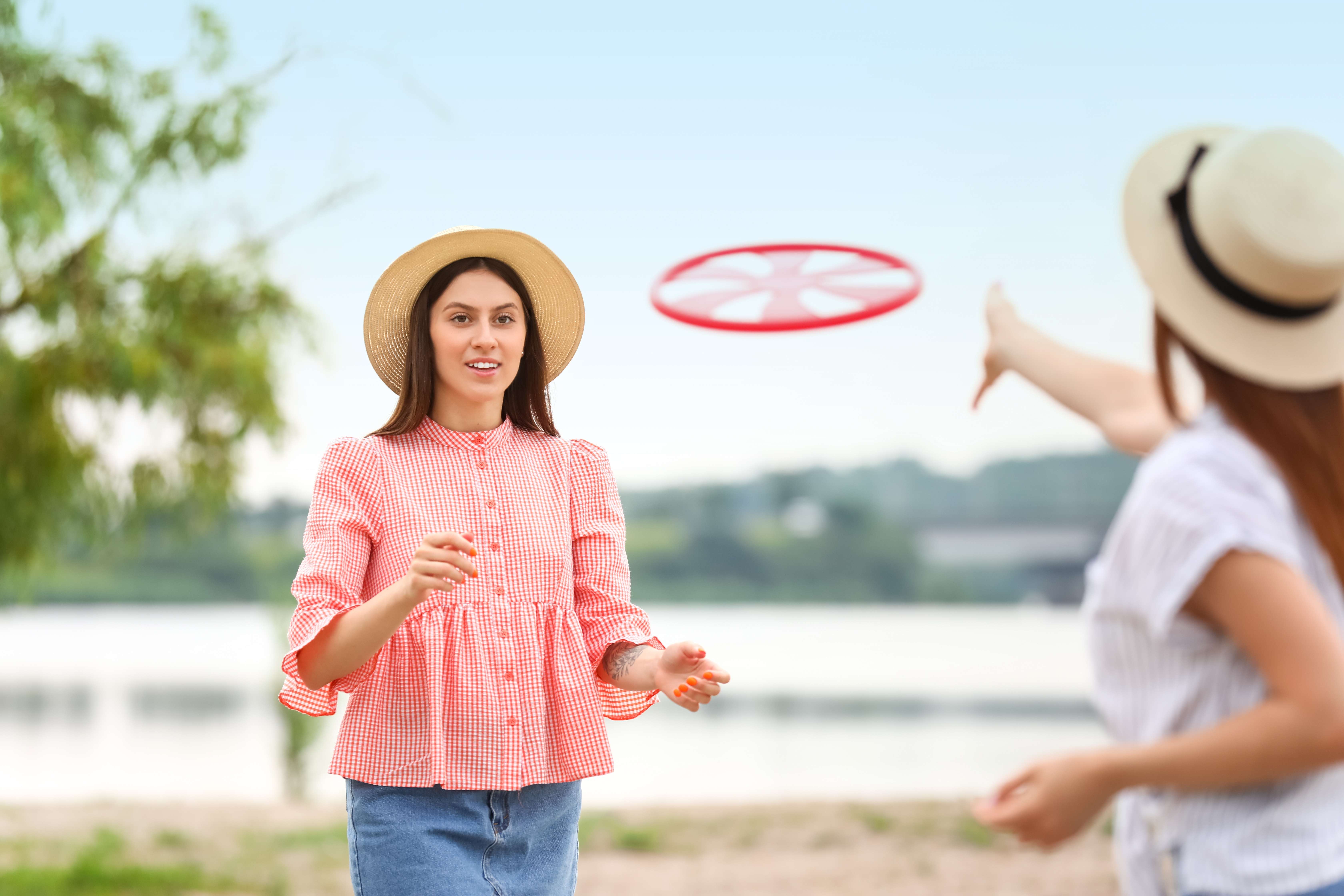 When planning an outdoor BabyQ, don't forget to include a list of fun activities to keep everyone busy! Take advantage of summer weather and plan some backyard games to get your guests moving. Check out these family-friendly options that would be perfect for your BBQ baby shower theme. Some of these games would be difficult for new moms who are expecting, so you'll want to make the guest of honor feel included by appointing her as a judge or scorekeeper!
Set Up a Lightweight Fire Pit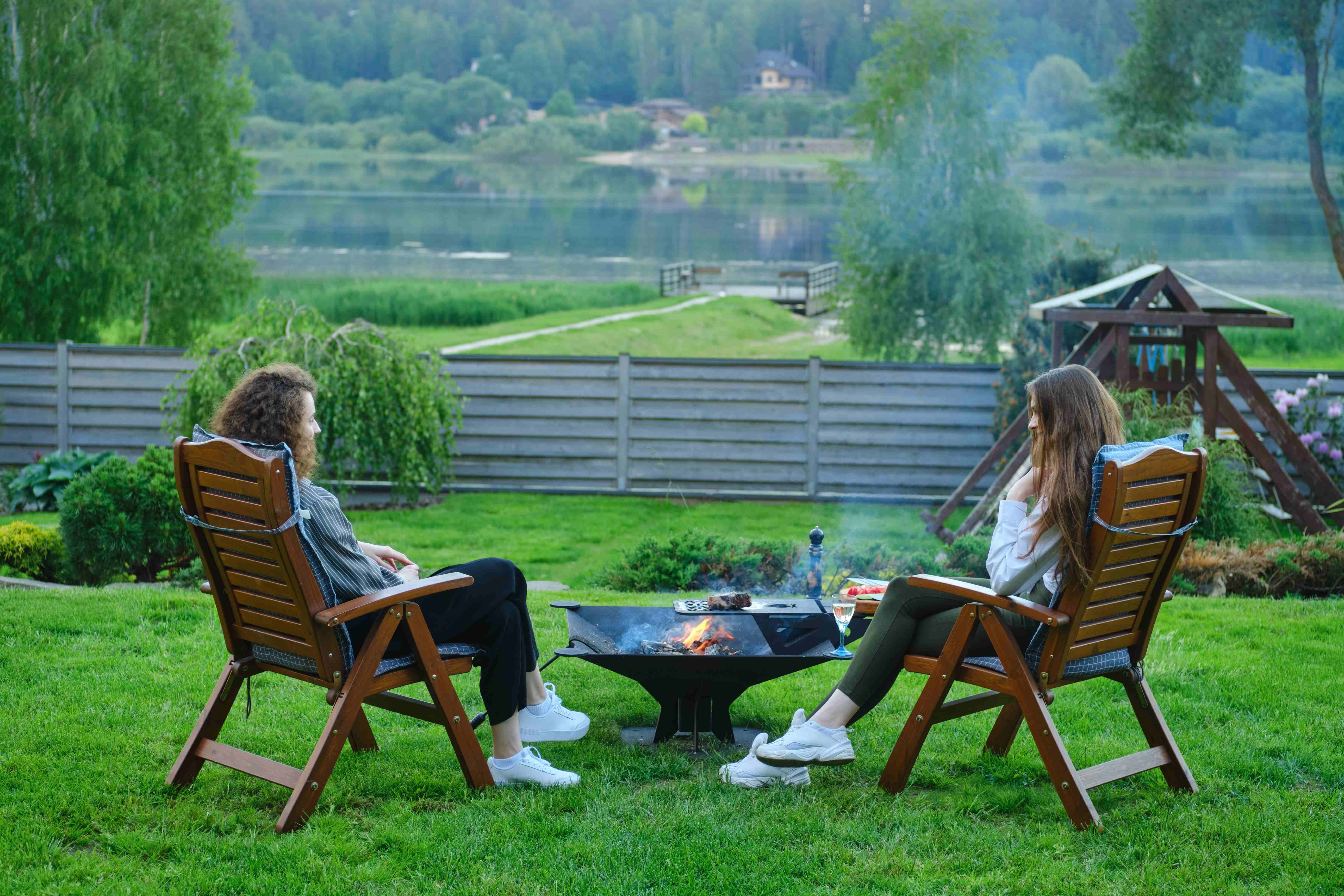 Want to create an unforgettably cozy gathering space at your BBQ baby shower? Encourage your guests to mingle around a fire pit! These lightweight models are easy to set up almost anywhere in your backyard for a magical atmosphere.
Create a Build-Your-Own-S'mores Grazing Board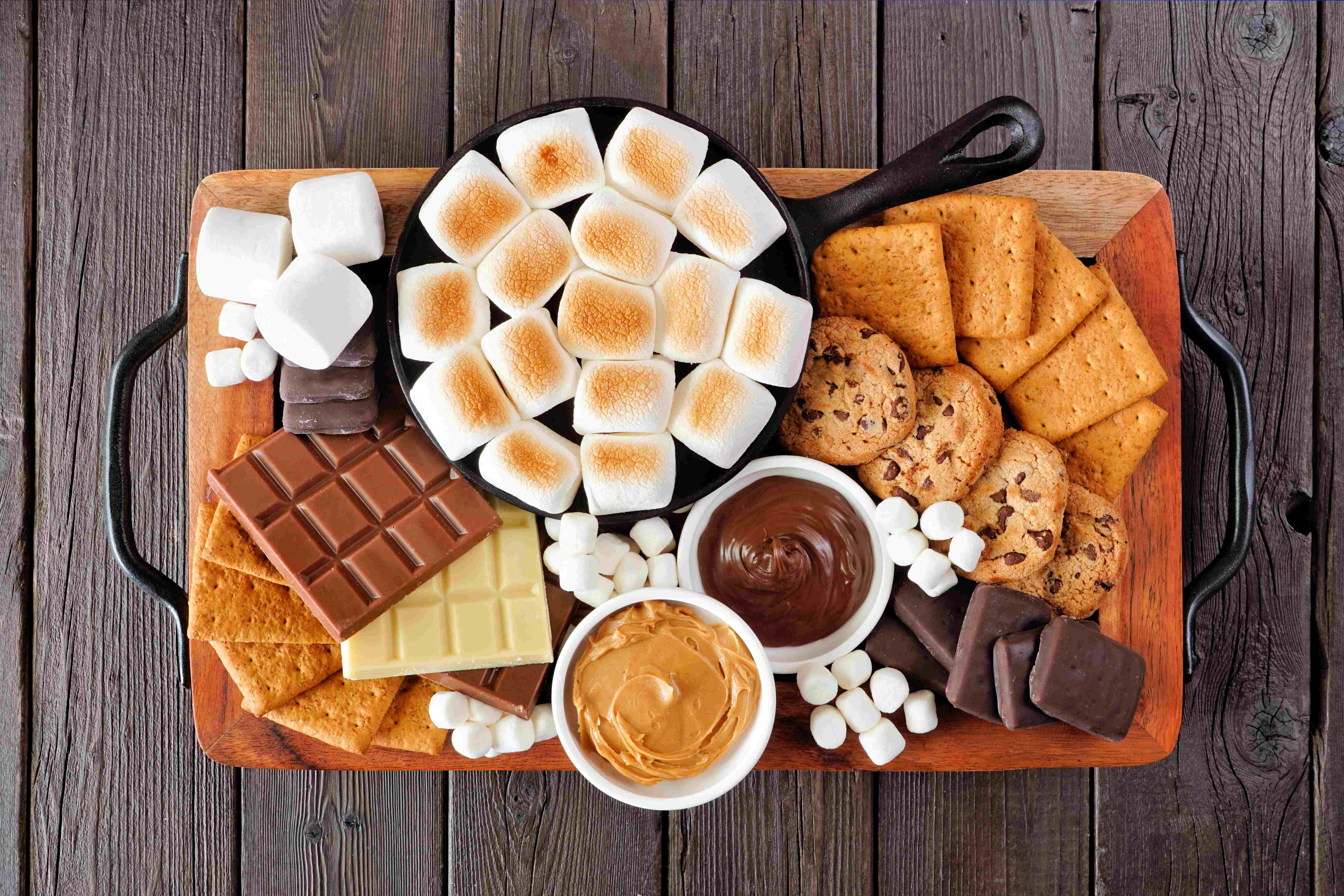 Are you looking for the perfect dessert to wrap up your BabyQ? Here's one of the sweetest ideas everyone is sure to enjoy. Create a dessert board with all the toppings your guests need to make delicious s'mores over an open fire! Take a look at this guide to arranging an irresistible spread.
Make Sustainable Celebrating a Priority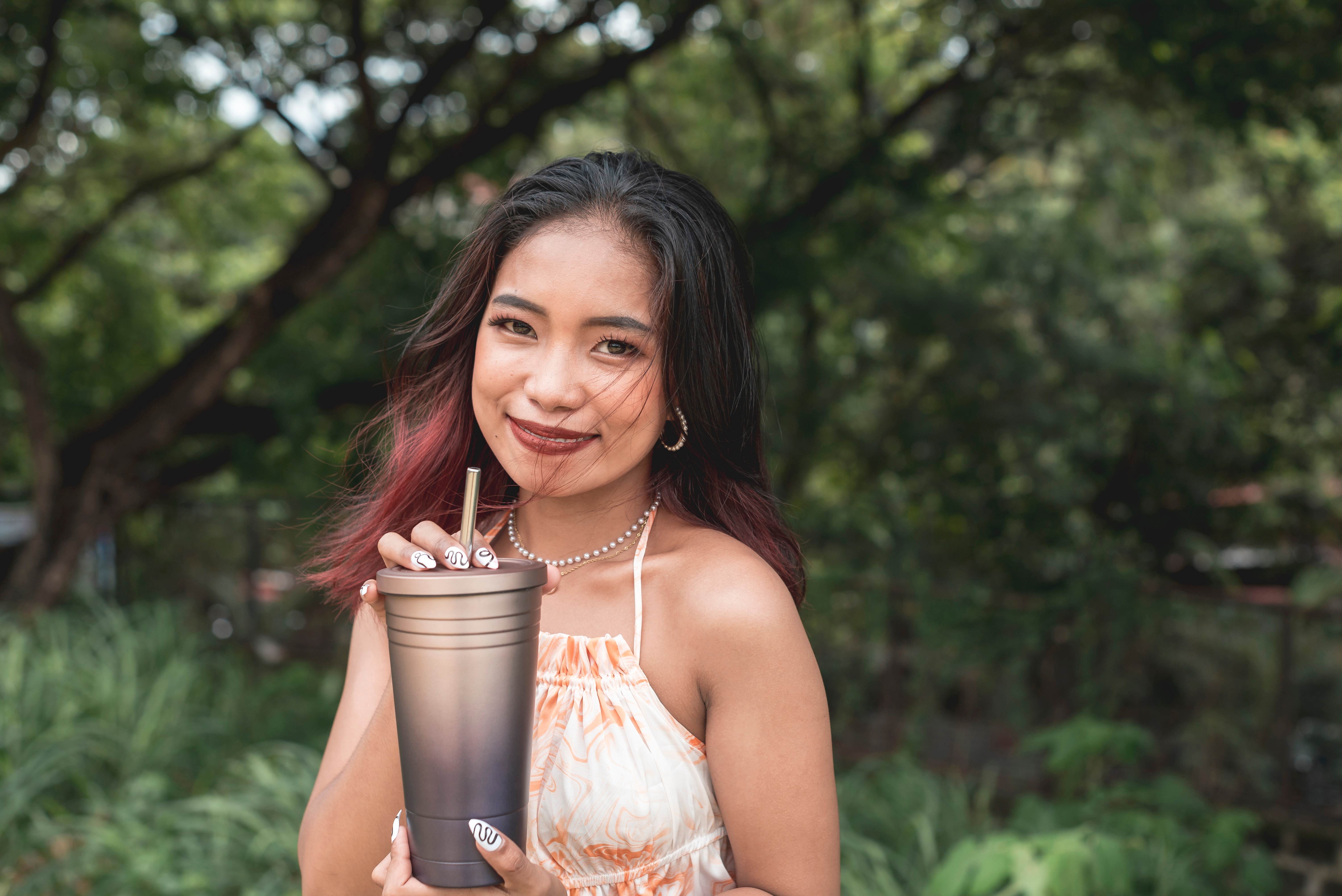 New moms already have plenty to worry about, so you shouldn't add to her stress by throwing her a party that's terrible for the environment. These eco-friendly tips can help you minimize waste at your backyard BabyQ! Any parent-to-be will appreciate your effort to protect the planet they're about to bring their child into.
Give Out Mini BBQ Sauce Party Favors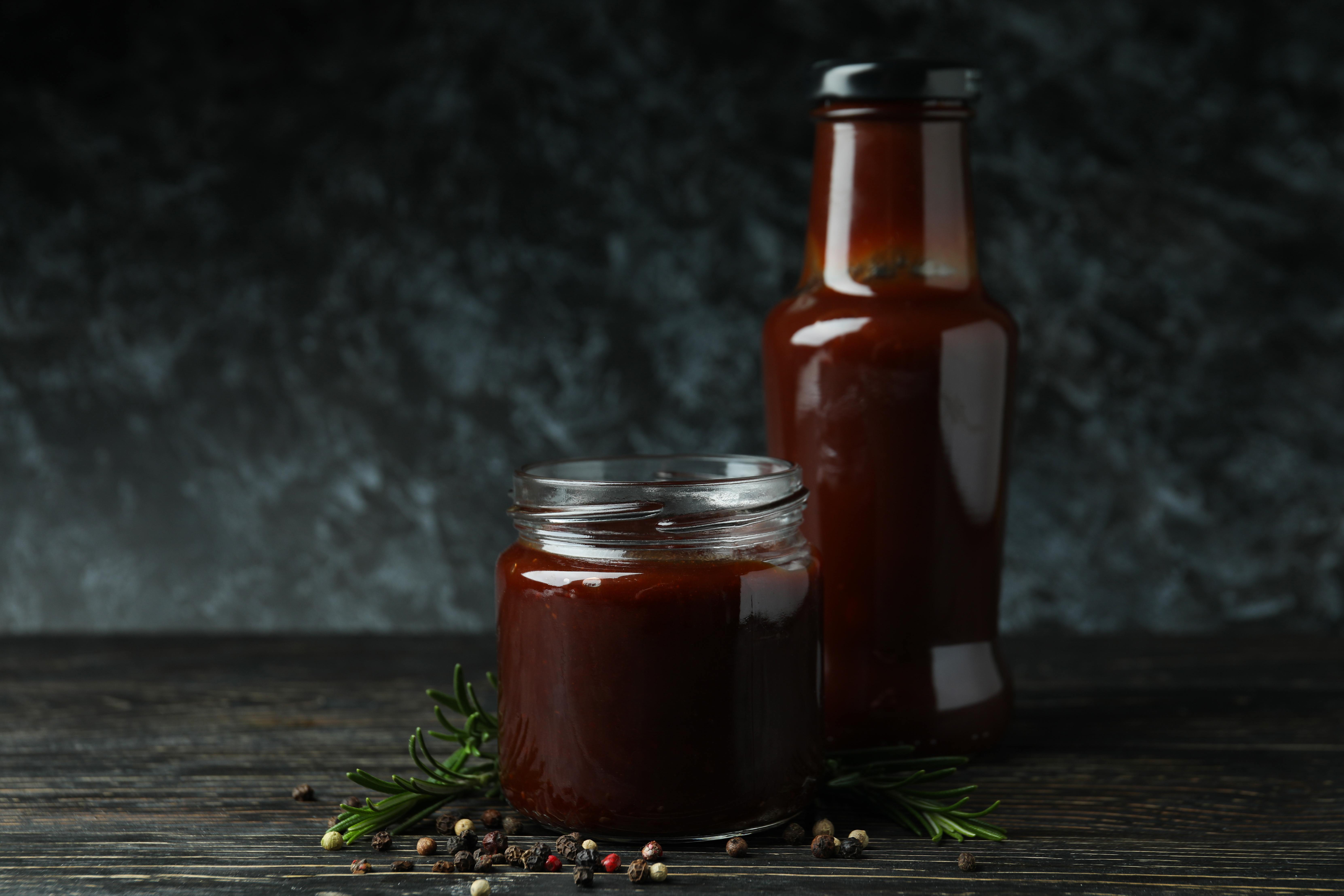 If you do it right, your barbecue will be remembered and talked about for years. However, it never hurts to send your guests home with a souvenir! Looking for the perfect themed party favor? Here's one of the cutest BBQ baby shower ideas ever! Gift each guest a mini bottle of barbecue sauce with a personalized label to commemorate the special day.
Create a Photo Gift for the New Mom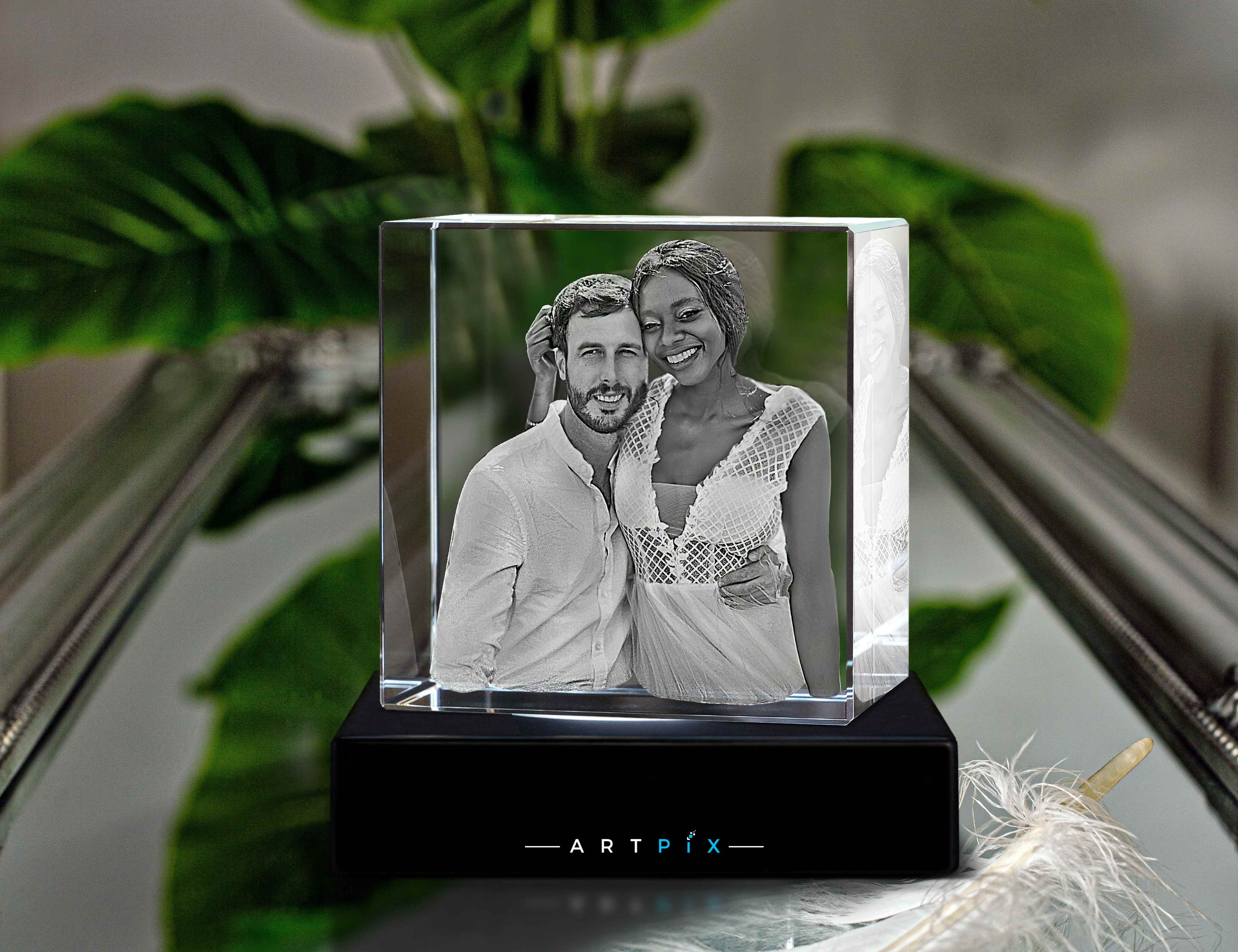 While you're planning your party, don't forget to get a special present for the mother-to-be! If you're looking for unique gift ideas she'll treasure forever, ArtPix 3D can transform a pregnancy photo or other meaningful memory into a custom engraved 3D Crystal! Check out our beautiful collection of shapes here.
We hope these shower ideas inspire you to throw the cutest BabyQ of the summer! You can also browse our shop online to find incredible gifts for any occasion.