15 Creative Ways to Turn Your Engagement Photos into a Romantic Wedding Gift
Plus, it means you'll have some high-quality images of you and your future spouse for your wedding website and save the date cards!
Did you know that you can also turn your engagement pictures into an unforgettable wedding present for your fiancé? Here are some of the most creative personalized gifts to surprise your partner on your wedding day!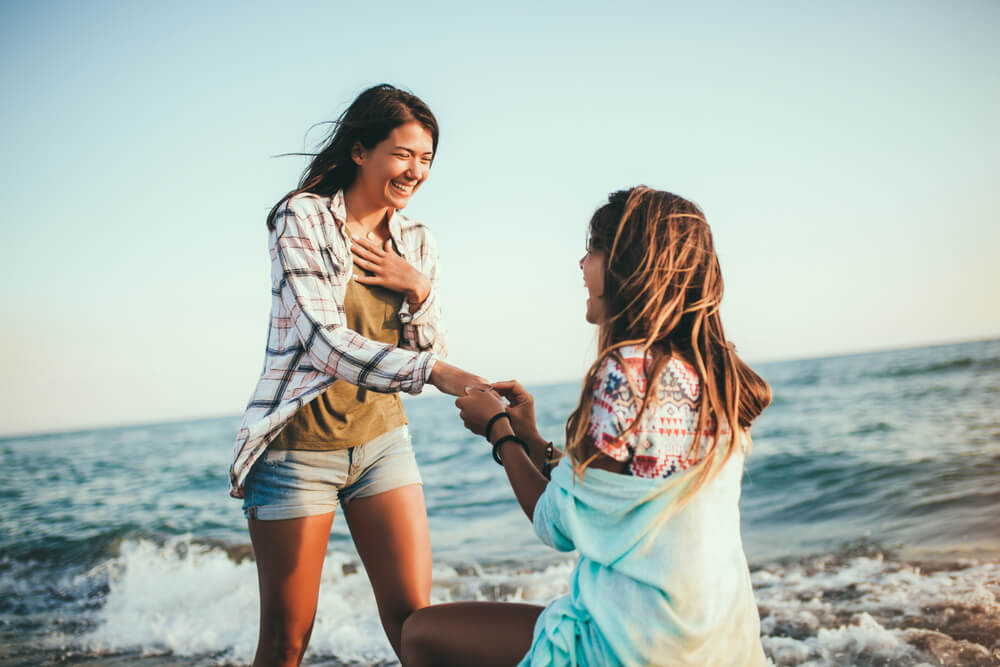 Being engaged is a magical phase in a romantic relationship, but it can sometimes get overshadowed by the excitement of wedding planning. An engagement photo shoot gives you and your future spouse a fantastic opportunity to fully appreciate this special time in your lives. It also creates a sweet memento of this period that you and your partner can cherish for years to come!
If you're looking for a unique wedding gift to give your fiancé on the big day, why not use your engagement photos to make a one-of-a-kind keepsake they'll treasure forever? In this post, we're going to give you some fantastic ways to turn your memories into personalized gifts.
Need more romantic inspiration? You can check out this post for sweet and creative presents your partner will love. Then, continue reading for the best personalized gift ideas that are sure to make your wedding day extra special!
A Personalized 3D Engraved Crystal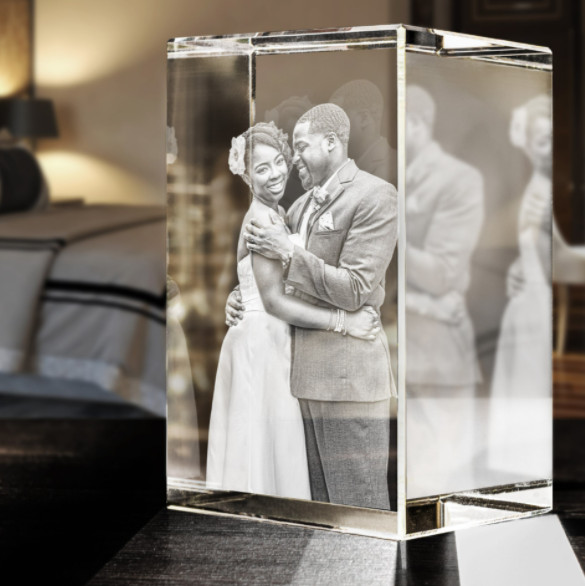 3D Crystal Rectangle from ArtPix 3D
When it comes to preserving your memories, there's no better way to freeze a moment in time than 3D crystal etching. This unique engraving method recreates a meaningful image with breathtaking accuracy and realism. If you want to wow your future spouse with an incredible wedding gift, bring your engagement photos to life in a personalized 3D crystal from ArtPix 3D! You can browse our stunning luxury keepsakes here.
A Custom Printed Photo Book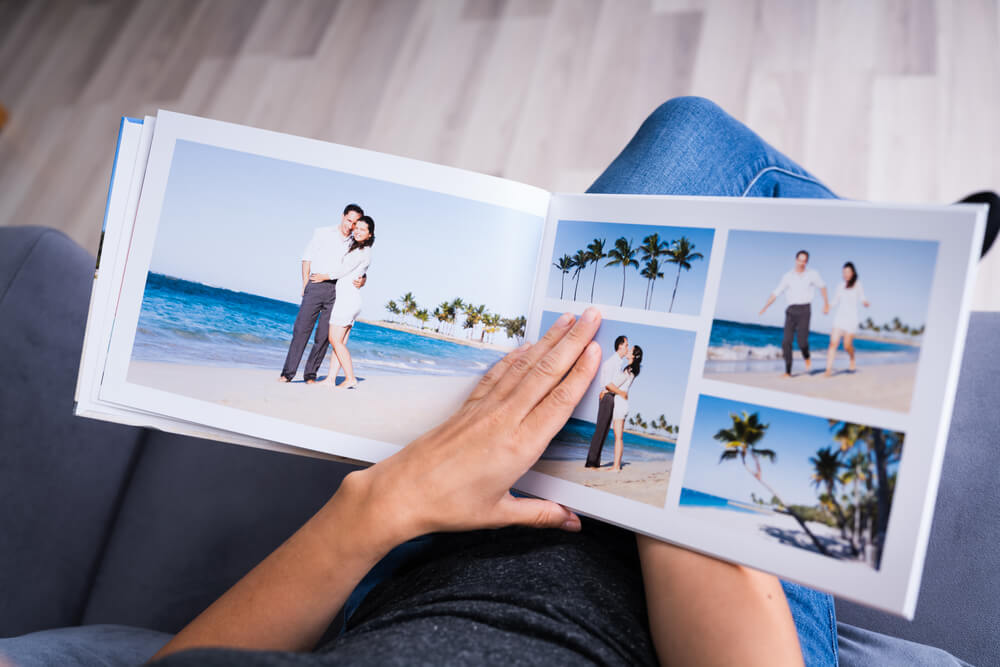 You and your fiancé probably put a lot of effort into taking the perfect engagement pictures, so it would be a shame if you didn't get some high-quality prints! Here's a simple way to turn the images from your photo shoot into a sweet wedding gift your future spouse will fall in love with. These top-rated companies can create a personalized photo book to celebrate your big day!
A High-Quality Art Print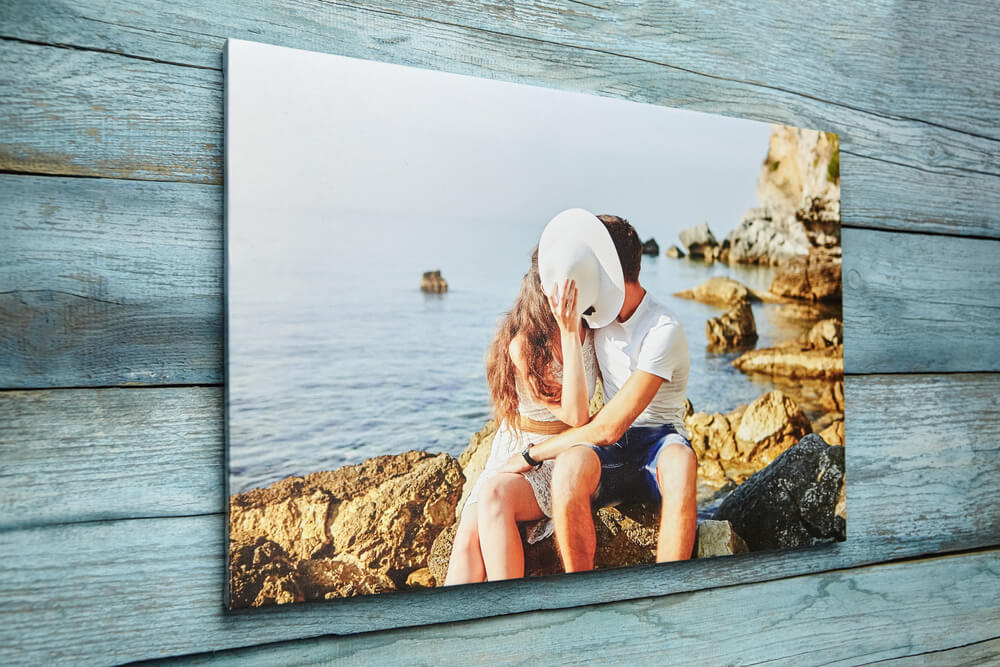 Digital images may be convenient, but they don't always do justice to our treasured memories. If you're looking for the best way to transform your favorite engagement photos into an incredible wedding gift for your fiancé on your wedding day, why not convert them into enlarged art prints you can hang on the walls of your new home together?
An Adorable, One-of-a-Kind Puzzle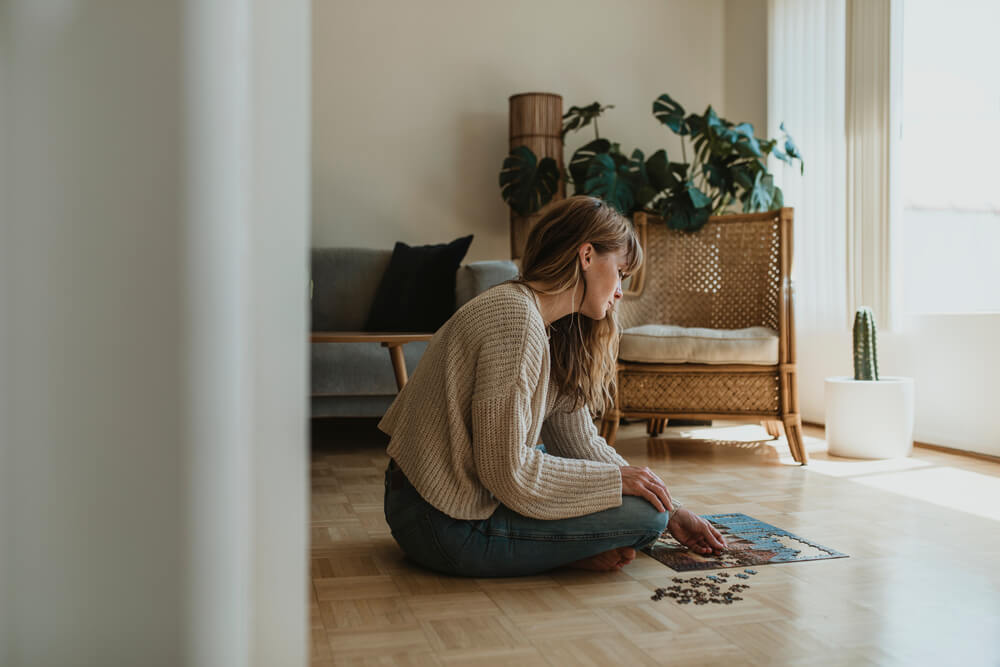 We all love to display our favorite pictures, but what if you could do more than just look at them? Browse this list of creative, customizable gift ideas to find out how you can turn your engagement pictures into an interactive jigsaw puzzle your future spouse will love! This present also makes a sweet activity for you to enjoy together on your next date night at home.
A Sweet Memory Box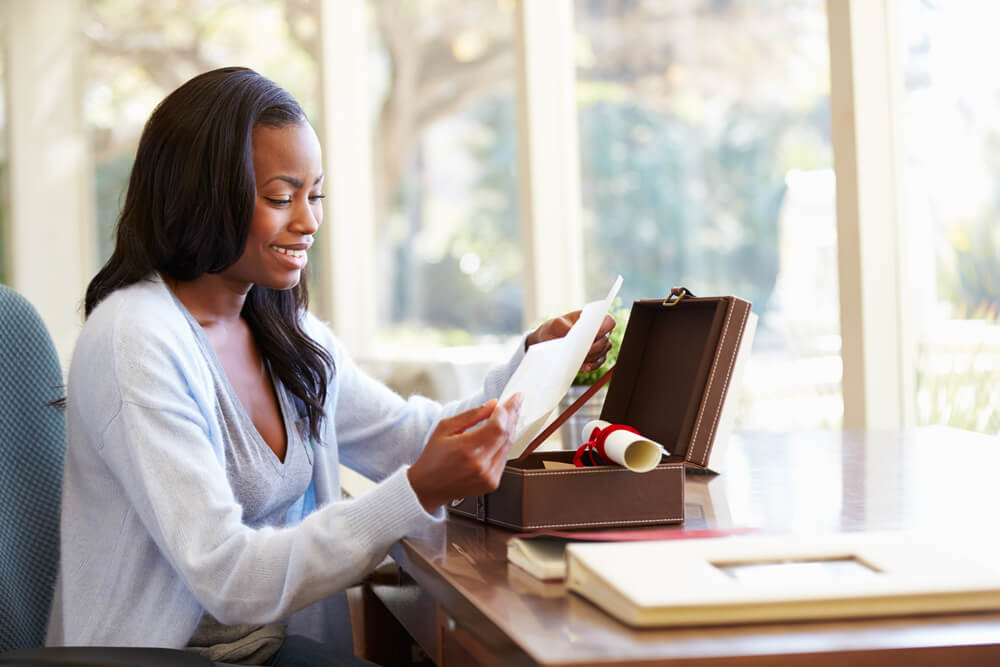 Monkey Business Images/Shutterstock
There's nothing like flipping through a stack of beloved photos to bring back fond memories. Here's a sweet wedding gift idea to keep your engagement photos safe and organized! Take a look at these customizable keepsake boxes, including one that's specifically designed to enclose your most cherished pictures.
An Antique Picture Frame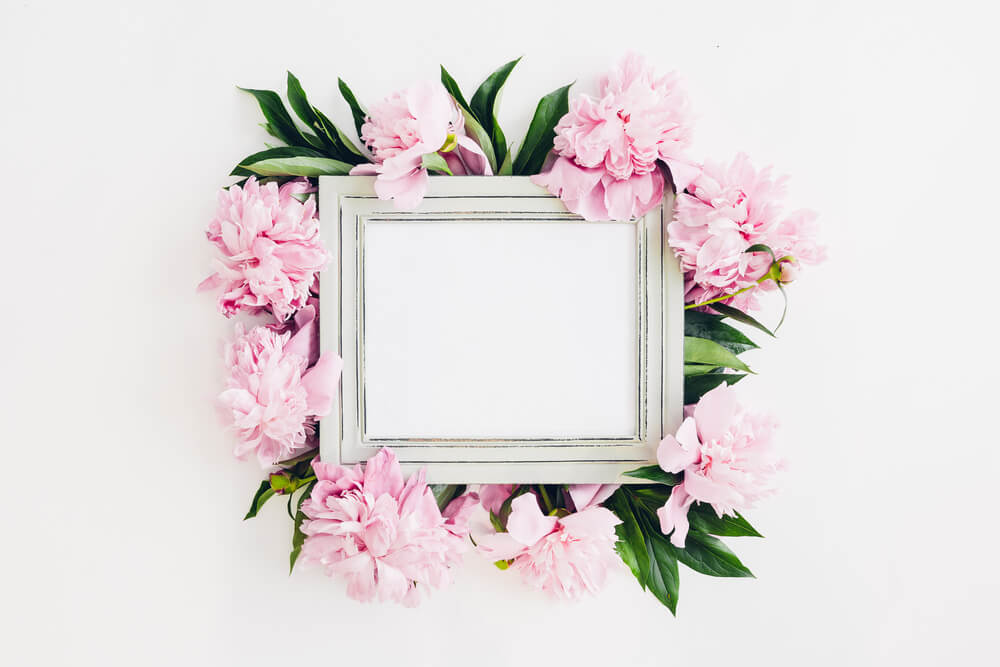 A picture frame may not seem like the most personal present to give your future spouse on your wedding day, but it all depends on the thought and effort you put into it. Try shopping around for a unique vintage or handmade frame that you can customize with a high-quality print of one of your engagement photos! Your partner will be touched when they see their treasured memories in this one-of-a-kind display.
A Handmade Holiday Ornament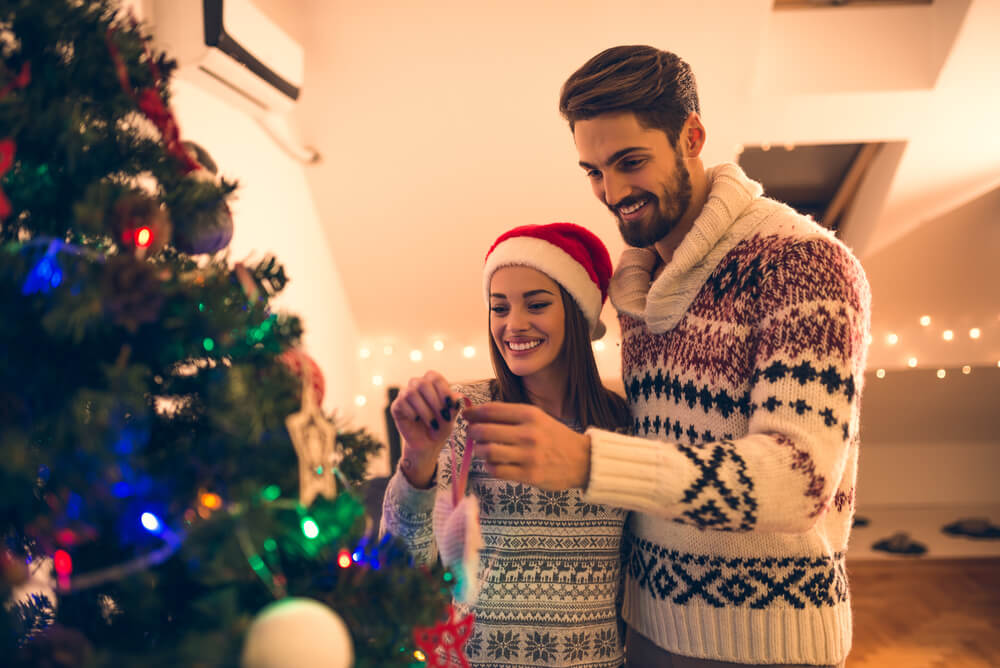 Your living room wall isn't the only place you can hang your engagement photos. Here's a unique wedding gift that will come in handy when you and your partner celebrate your first Christmas together as a married couple. These handmade holiday ornament ideas would make cute personalized gifts for your fiancé on the big day!
An Old-Fashioned Photo Album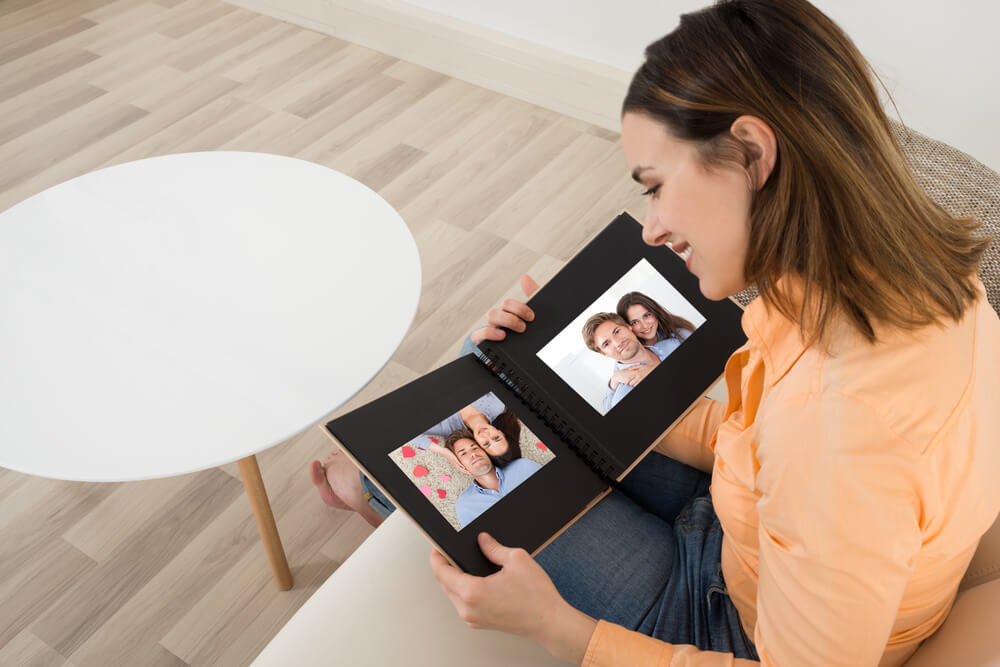 You don't always have to reinvent the wheel when it comes to preserving your favorite pictures. Get your future spouse one of these classic picture albums and place the best images from your engagement photo shoot inside! They'll love being able to look back on their fond memories in this lovely keepsake book.
A Custom Engraved Crystal Necklace
Personalized Heart Necklace from ArtPix 3D
As much as you want to spend every moment with your partner, you both have work and social obligations you need to tackle separately. That's not going to change after you get married. Here's a romantic wedding gift to remind your future spouse that, even when you can't be together, you'll be thinking of them. Turn your engagement photos into a custom engraved crystal pendant from ArtPix 3D! Check out our stunning personalized necklaces here.
A Romantic Engagement Video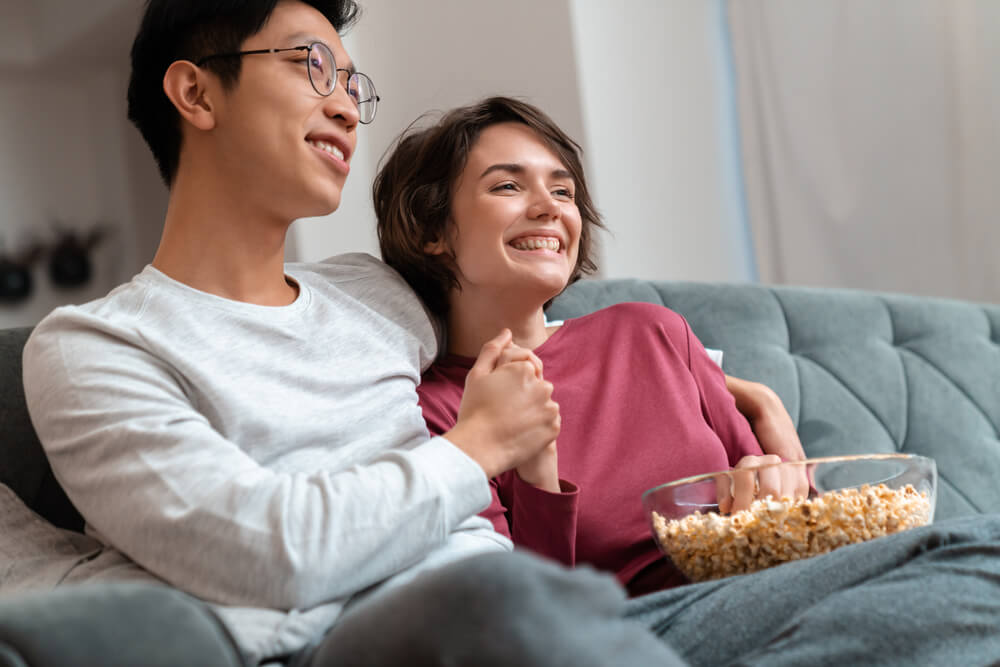 Sometimes, the most romantic gifts are shared experiences, not physical items. Turn the digital copies of your engagement photos into a sweet video or slideshow! You can even make it a multimedia presentation by adding a playlist of your favorite songs and writing a few words to introduce each image. Check out these high-quality projectors that can help you take this wedding gift to the next level!
A Decorative Gallery Wall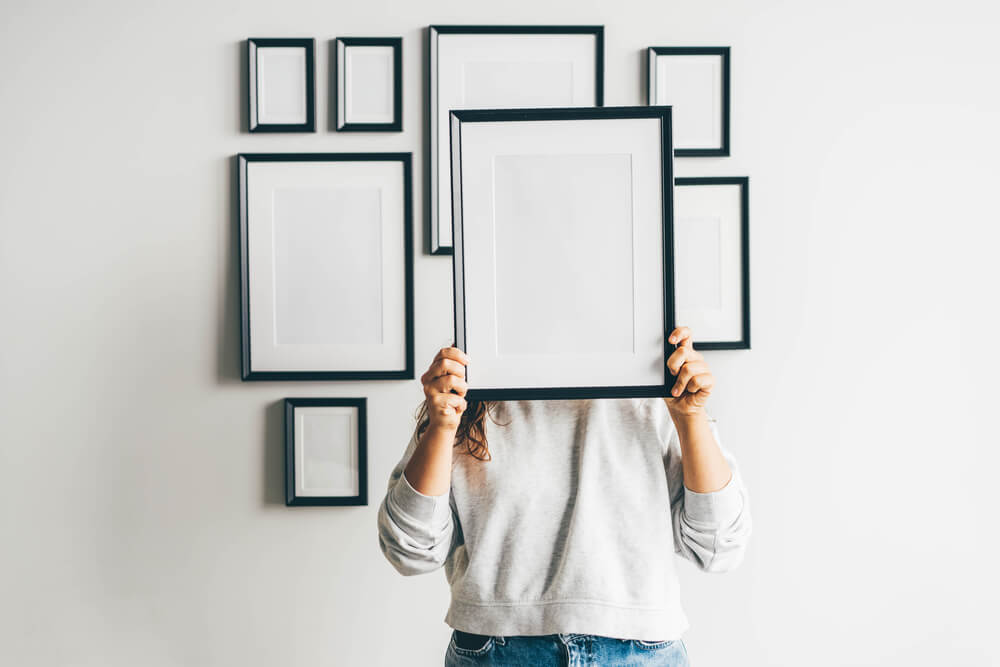 Framed engagement photos can make a sweet wedding gift, but it still leaves your future spouse with the responsibility of finding the perfect place to display them in your home. Here's a better gift idea: why not surprise them with a beautifully curated gallery wall? Take a look at these excellent tips for organizing your memories into a gorgeous hanging arrangement.
A Personalized Journal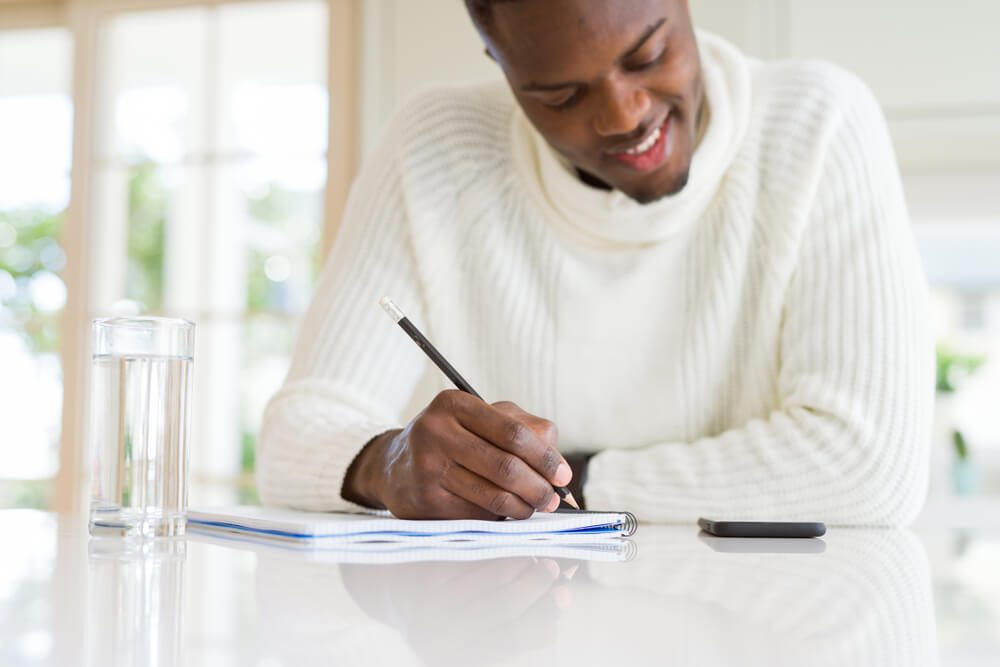 Nostalgic presents that bring back fond memories are great, but what if you want to get your fiancé a wedding gift that's both useful and romantic? Find out how you can transform your engagement photos into a custom printed journal your partner will be excited to fill with their thoughts in this article.
A Handmade Photo Card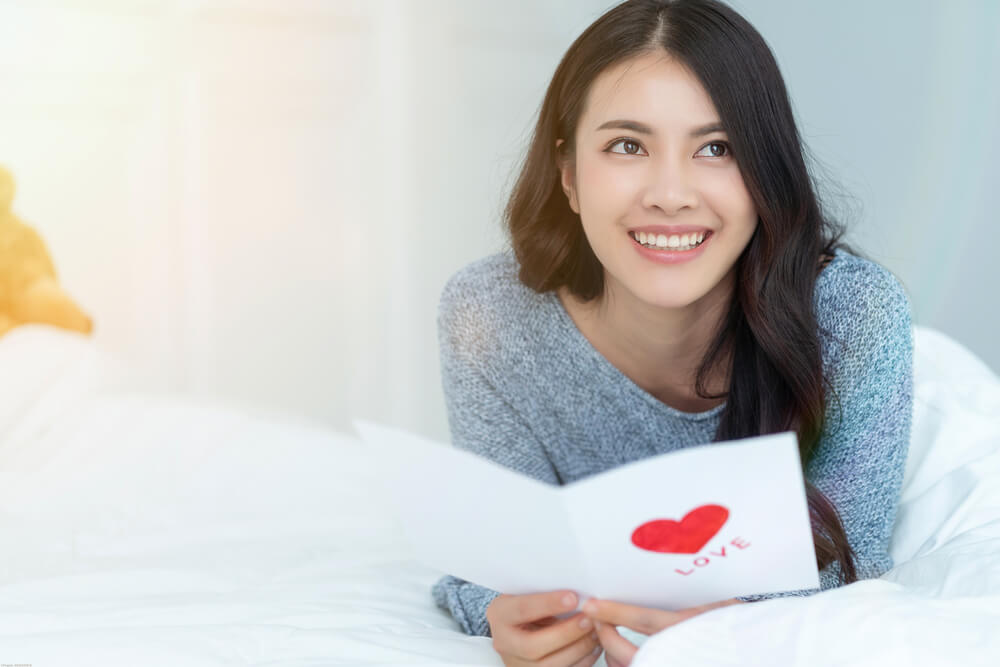 You and your future spouse will get a chance to tell each other how you feel when you exchange your vows on the wedding day, but there may be some things you'd rather say to them in private. Check out this tutorial to learn how to create a beautiful, handmade card out of your favorite engagement photos!
A Locket Necklace with a Picture Inside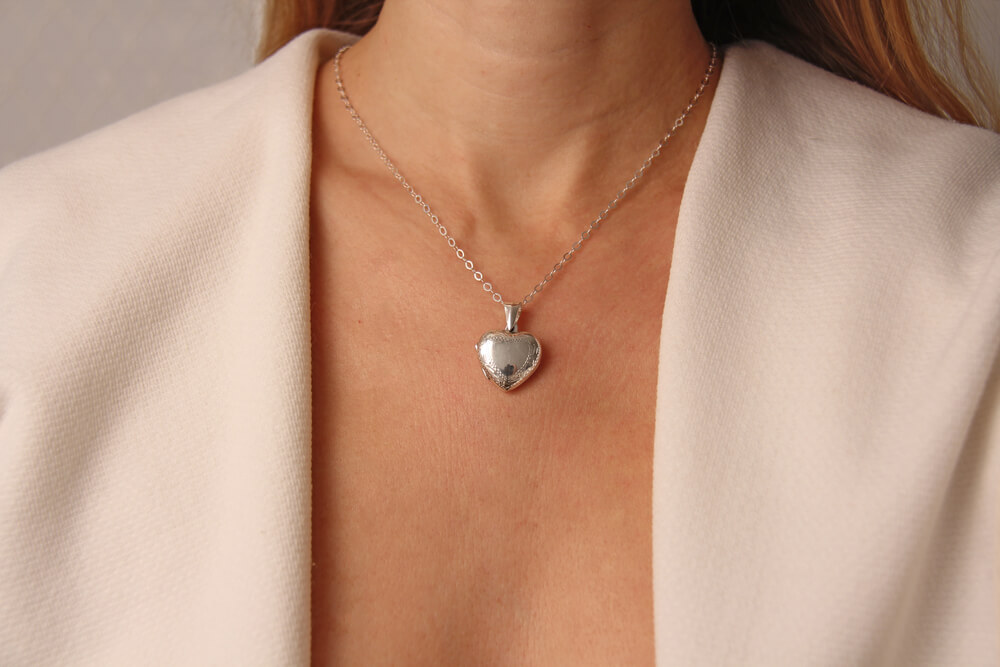 Could any jewelry gift be more romantic than a beautiful, heart-shaped locket with a tiny picture of your S.O. inside? What if it was a picture from your engagement photo shoot? Surprise your fiancé with a lovely necklace full of memories on your wedding day so they can wear it as they walk down the aisle— and every day after that, too!
A Creative Wall Collage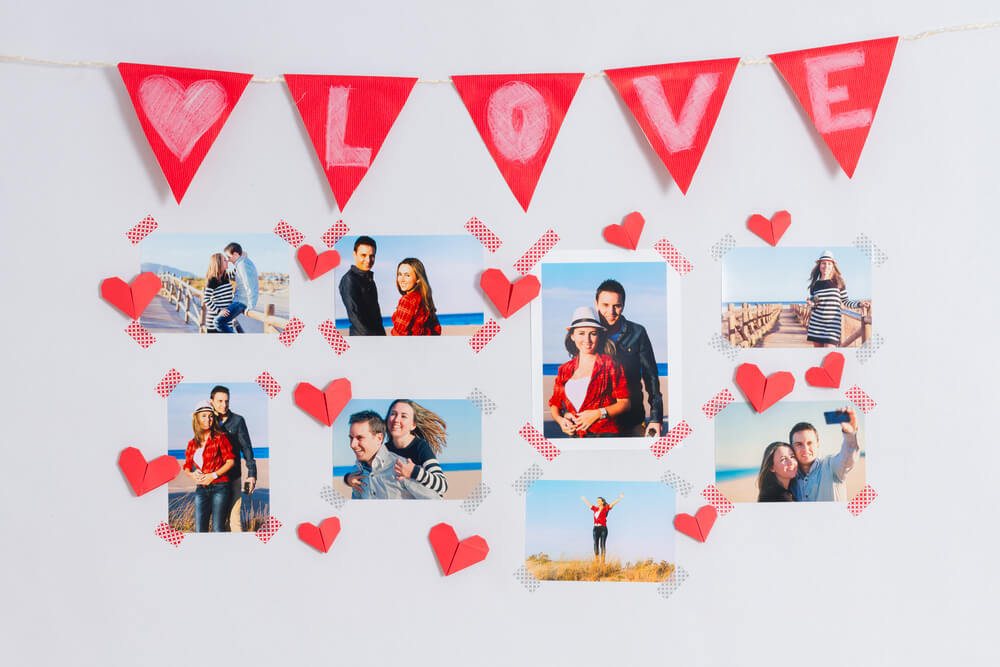 Looking for unique wall art ideas to display your engagement photos? In this article, you can find creative collage tutorials and other decor projects that would make a wonderful wedding present to surprise your future spouse. They'll love having a special place in your shared home where the two of you can relive your fondest memories!
We hope this post gave you some romantic wedding gift ideas using the pictures from your engagement photo shoot. If you need more inspiration, you can check out the rest of our blog here. You can also find fantastic personalized gifts that bring your memories to life in our shop.