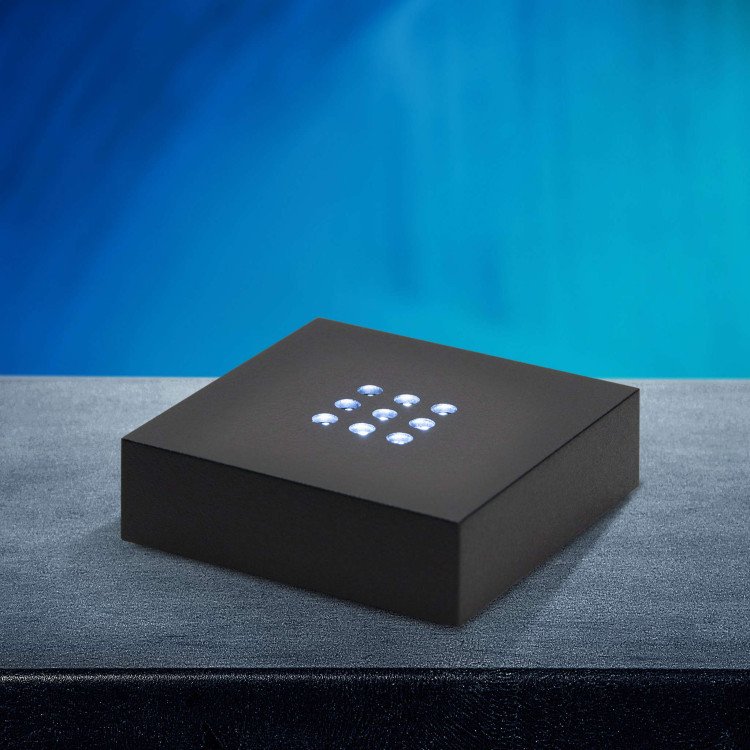 Enhance the unique beauty of your custom 3D Photo Crystal and let your laser-engraved image shine with our Small Plastic Light Base. This must-have accessory illuminates your precious memories, bringing them to life before your eyes!
Black plastic base
White LEDs
Comes with AC/DC Adapter
Size
Dimensions (Inch)
Weight (Lbs)
Figures
Do you want to see your custom 3D Photo Crystal in a whole new light? Our Small Plastic Light Base illuminates every tiny detail of your personalized engraving with bright LEDs so that you can relive your best memories like never before. Take your 3D crystal gift to the next level with this brilliant companion piece!
Dimensions: 3.4" x 0.8" x 3.4"
Weight: 0.27 lbs
Lighting: White LEDs
Power source: AC/DC Adapter (Included)