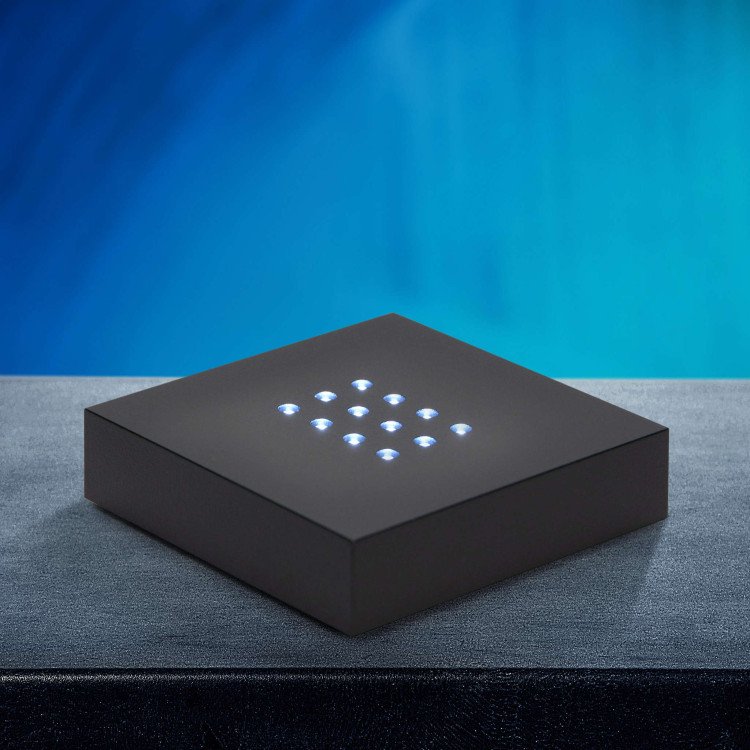 Medium Plastic Light Base
Looking for a unique way to capture a special moment? Display your 3D Photo Crystal with our Medium Plastic Light Base, and your best memories will come to life before your eyes! Equipped with bright LEDs, this high-quality accessory is sure to make your 3D engraved image stand out anywhere in your home or office.
Black plastic base
White LEDs
Comes with AC/DC Adapter
Size
Dimensions (Inch)
Weight (Lbs)
A 3D Crystal from ArtPix 3D is more than just an innovative way to display your favorite photos. It's a time capsule filled with the memories that make you smile! When you want to relive the best moments of your life, use our Medium Plastic Light Base to illuminate and enhance every detail of your 3D image with brilliant LEDs so that it looks almost real.
Size: Medium
Dimensions: 4.6" x 0.8" x 4.6"
Weight: 0.34 lbs
Lighting: White LEDs
Power source: AC/DC Adapter (Included)