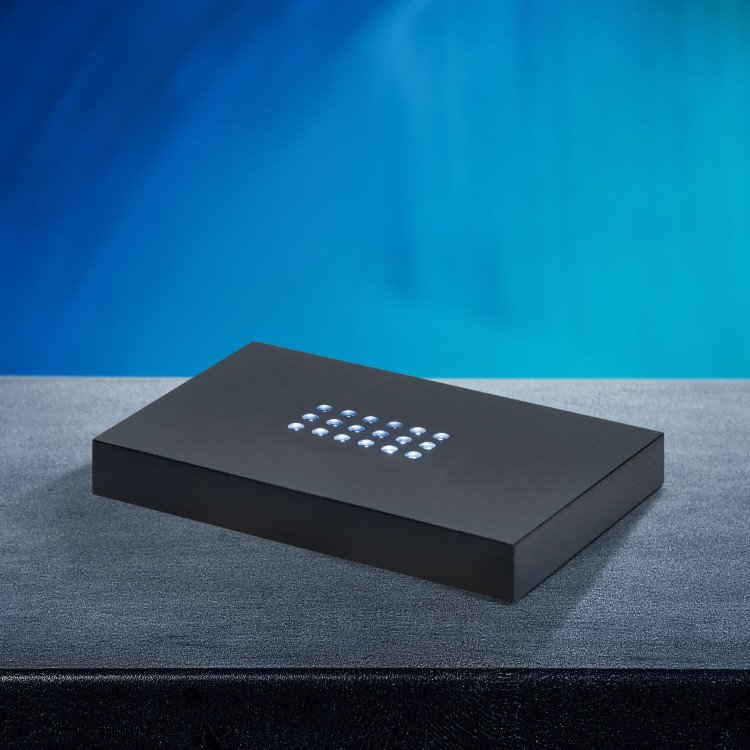 Your custom engraved crystal from ArtPix 3D is a work of art, so why not display it like one? Our Large Plastic Light Base is designed to enhance the laser engraved image inside your personalized photo crystal, bringing new life to your favorite pictures!
Black plastic base
White LEDs
Comes with AC/DC Adapter
Please note: the Large Plastic Light Base does not have a power switch. You'll need to unplug it to turn it off.
Size
Dimensions (Inch)
Weight (Lbs)
Figures
Is there anything more precious than your memories? If you're looking for the best way to display a 3D Photo Crystal personalized with a picture of a special moment, you can make it come to life with a Large Plastic Light Base! This innovative accessory is made to illuminate your 3D crystal engraving in breathtaking detail.
Dimensions: 3.9" x 0.8" x 7.9"
Weight: 0.45 lbs
Lighting: White LEDs
Power source: AC/DC Adapter (Included)