20 Thoughtful Thanksgiving Gifts for Everyone at the Dinner Table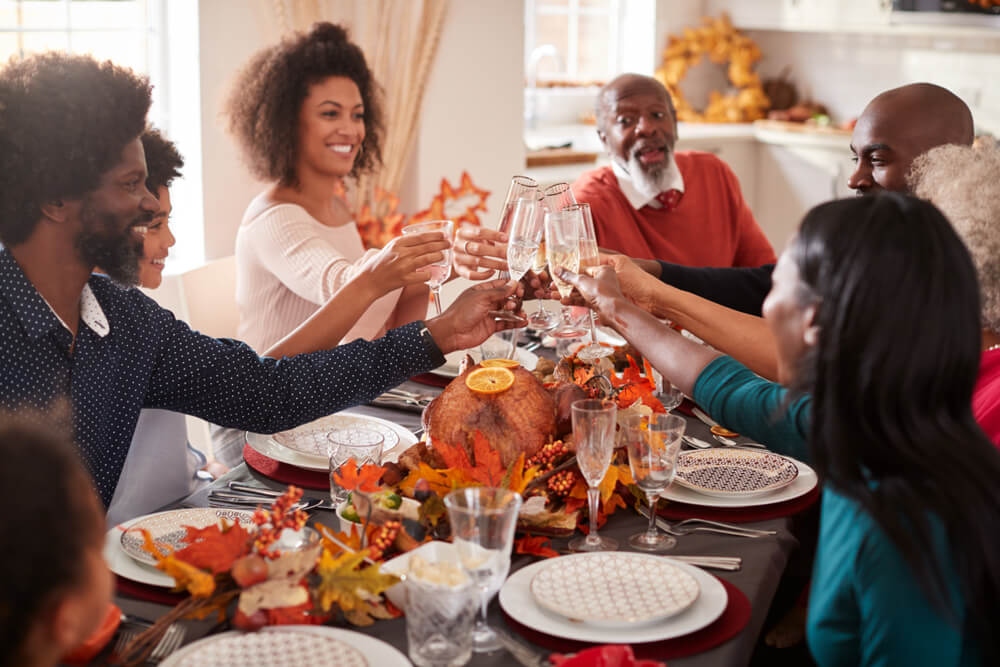 Monkey Business Images/Shutterstock

Thanksgiving may be one of the tastiest holidays of the year, but it's not just an excuse to go for a third slice of pie. It's also a fantastic opportunity to spend some quality time with the friends and family you love and let them know how grateful you are to have them in your life!
Should you bring a gift to Thanksgiving dinner? While most people don't expect to receive a present on Turkey Day, surprising a loved one with a small, thoughtful gift is always a welcome gesture. Maybe you'd like to thank your host or hostess for inviting you, or perhaps you want to give your long-distance family members something to remember you by until the next time you see them. It's not like you need a reason to be generous!
Are you looking for gift ideas to wish your loved ones a happy Thanksgiving? We've got you covered with these thoughtful items your hosts, family members, and anyone else at the dinner table will love!
For the Hosts:
A Personalized Photo Wine Stopper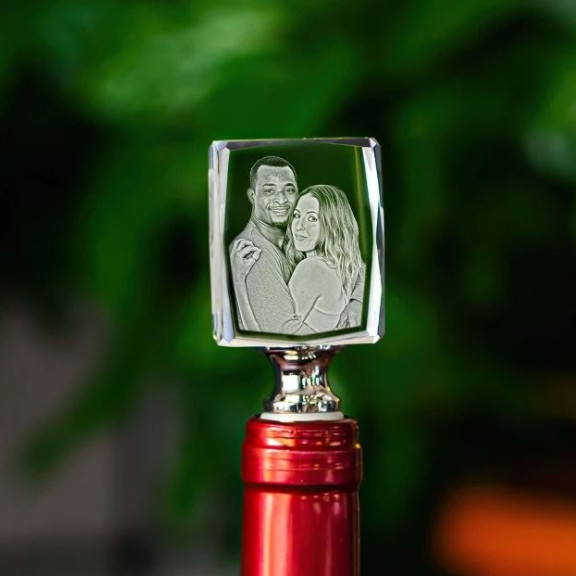 Personalized Rectangle Wine Stopper from ArtPix 3D
When it comes to host or hostess gifts, anything that makes entertaining easier is usually a thoughtful option. If you can have it personalized, even better! At ArtPix 3D, we can turn a special photo into a custom engraved wine stopper that's perfect for storing unfinished wine bottles after the holiday meal. Check out our crystal bar accessories here.

An Elegant Pie Dish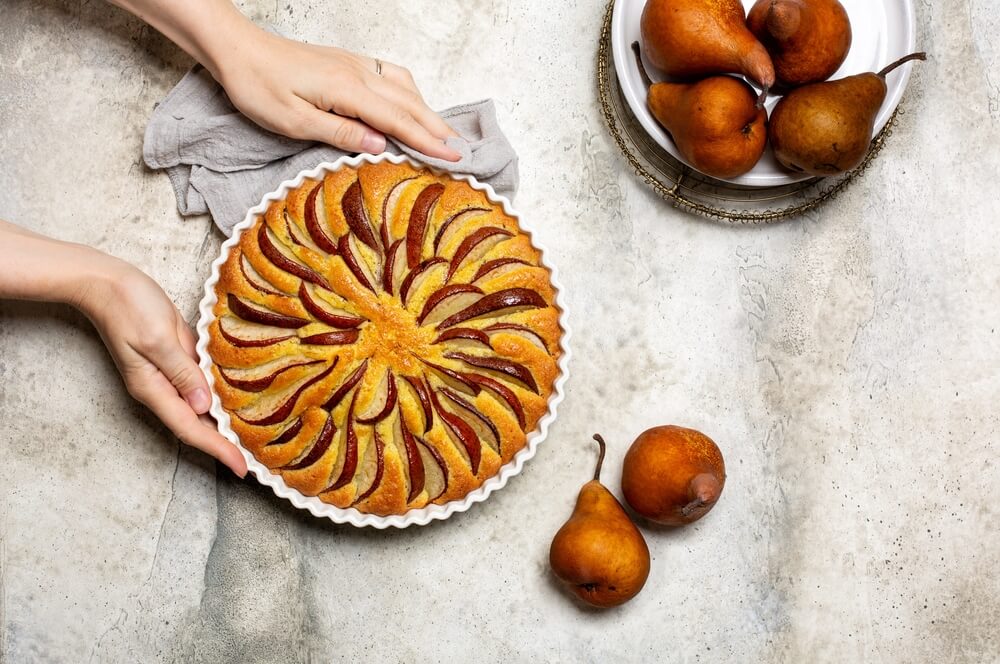 OlgaBombologna/Shutterstock

Being a good host isn't just about serving excellent holiday food. It's also about creating a welcoming atmosphere for your guests! Here's a thoughtful way to thank a family member for inviting you to Thanksgiving dinner at their house. Get them one of these gorgeous pie plates to display their culinary masterpieces in style!
A Hot Cocoa Bomb Sampler

Cooking Thanksgiving dinner for your family takes a lot of effort, so your hosts are going to want to kick back and relax once the holiday is over! This gift idea adds a sweet touch to a low-key night at home. Check out these gourmet hot cocoa bombs that are perfect for chilly autumn evenings.
A Cozy Fireplace Scented Candle
We're still in the middle of cozy season, so if you're looking for the perfect host or hostess gifts to give on Thanksgiving this year, you can't go wrong with home items that will make their living space feel warm and inviting during the holidays. These scented candles smell just like a roaring fire, and they're much faster to light!

For the In-Laws:

A Pair of Fuzzy House Slippers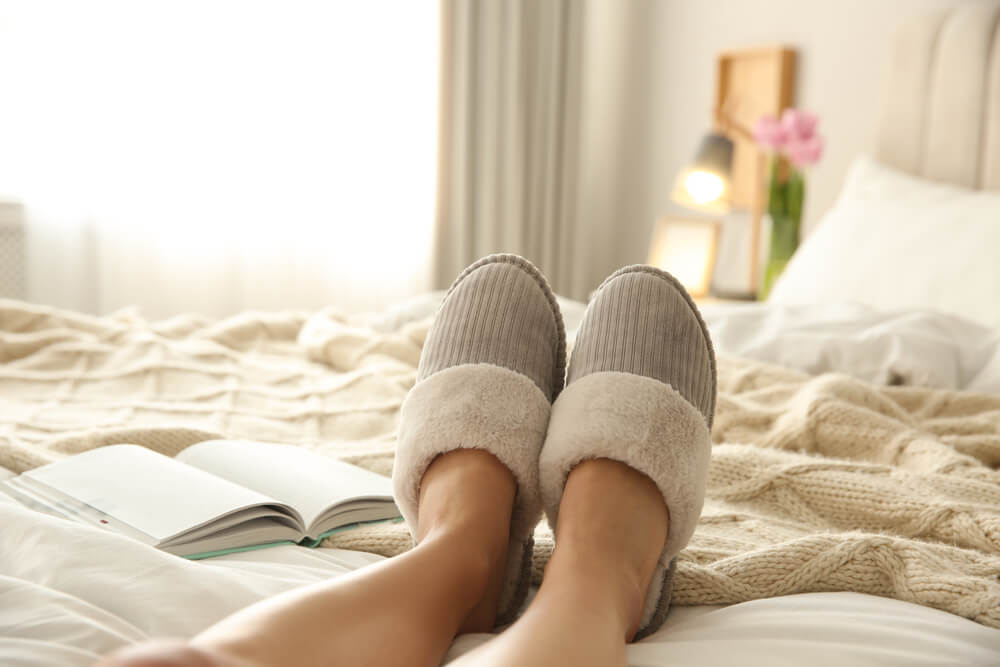 Want to make a fantastic impression on your spouse's parents this Thanksgiving? Surprise them at the family holiday gathering with a sweet, thoughtful gift! Even if your in-laws are typically hard to please, they'll love these soft and comfy slippers designed for lounging around the house.

A Set of High-Quality Dish Towels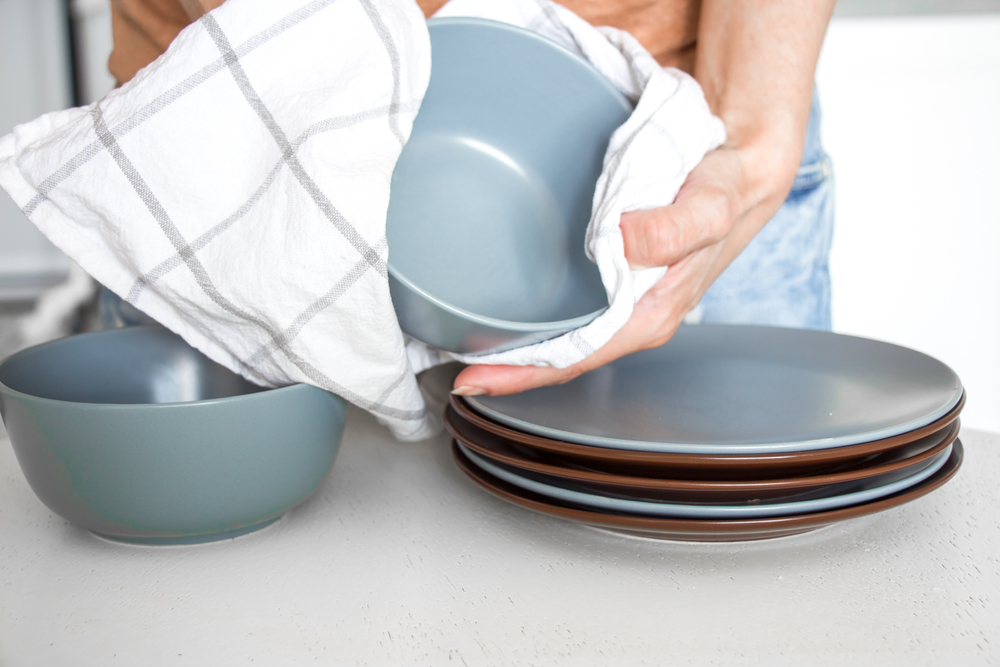 SantoriniLove/Shutterstock
Pretty and practical home items make excellent presents for friends and family during the holidays. If you're looking for a way to impress your in-laws this Thanksgiving, here's a gift idea they're sure to appreciate— especially if they're hosting! Take a look at these handy dish towels that will look great in their house.
A 3D Crystal Personalized with a Family Photo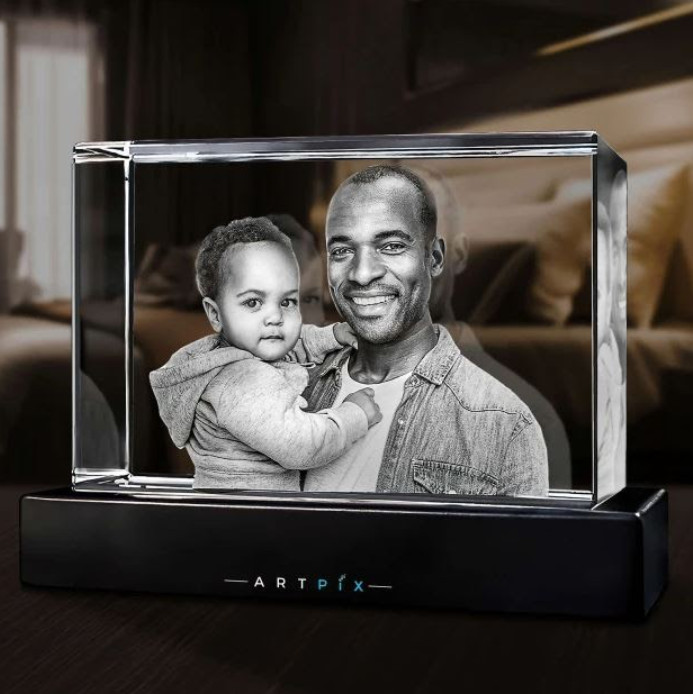 3D Crystal Rectangle (Landscape Orientation) from ArtPix 3D
Thanksgiving is all about spending time with the people you love, so here's a lovely gift idea that can bring a precious family moment to life! ArtPix 3D can transform a photo of a favorite holiday memory into a 3D crystal engraving with mesmerizing depth. Your in-laws will treasure this unique present for years to come! Shop our collection of beautiful crystal shapes here.

An Extra Cozy Bathrobe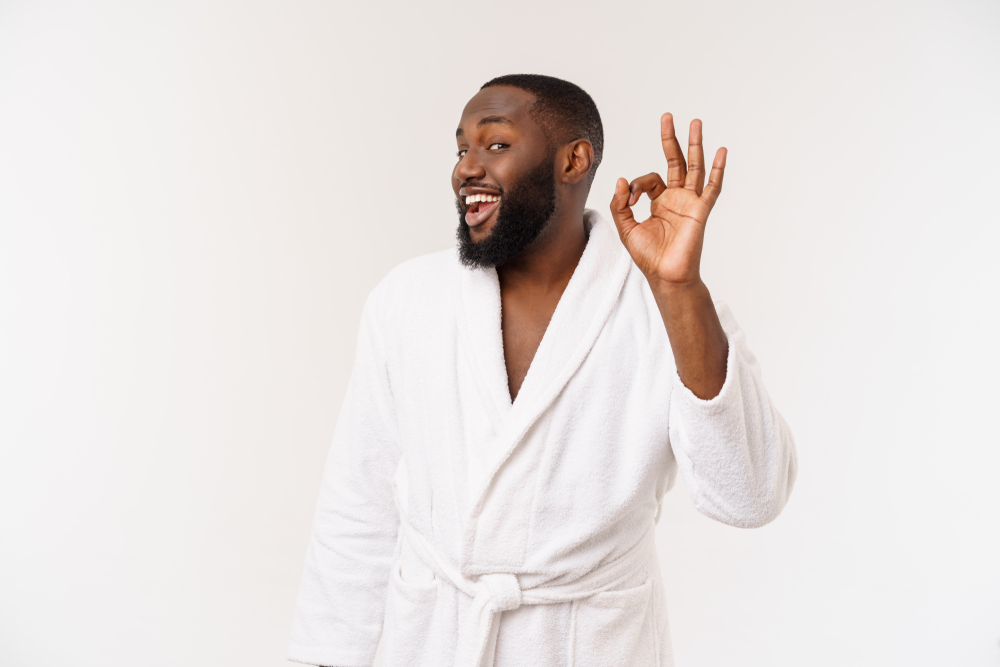 Mix and Match Studio/Shutterstock
Looking for a luxurious gift that will wow your in-laws while also showing them how much you care? This Thanksgiving, get them a comfy self-care item they'll want to wear at home every day! Take a look at these top-rated bathrobes that will keep them warm and cozy throughout the holiday season.

For the Visiting College Student:
A Planner for the Upcoming Year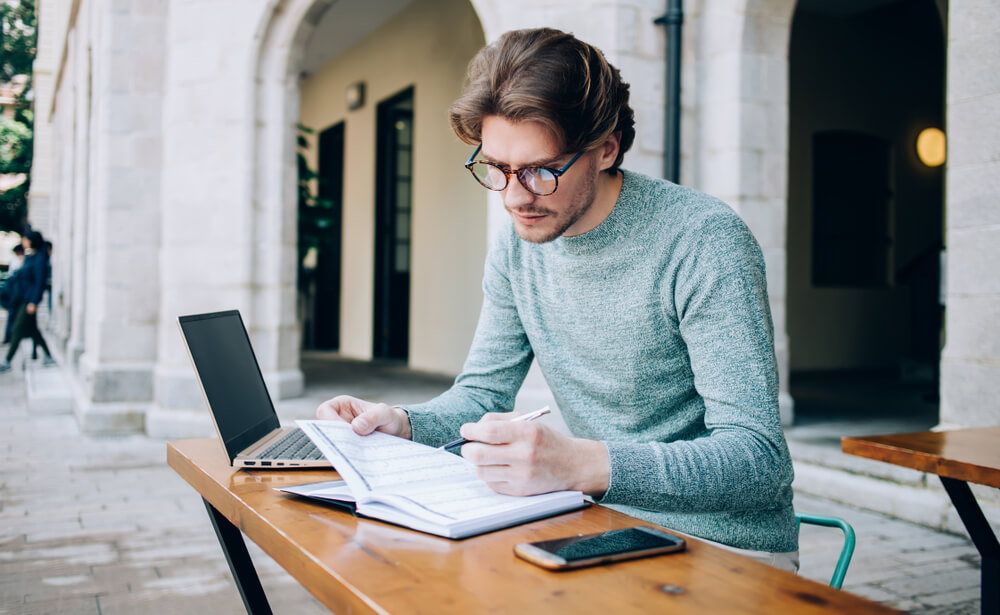 GalacticDreamer/Shutterstock
Is your favorite college student coming home to spend Thanksgiving break with their family? Give them a warm welcome with this sweet and useful gift idea! Once the holiday is over, they'll be grateful to have one of these excellent planners to help them stay on schedule for the rest of the school year.

A Digital Subscription to Tons of Great Music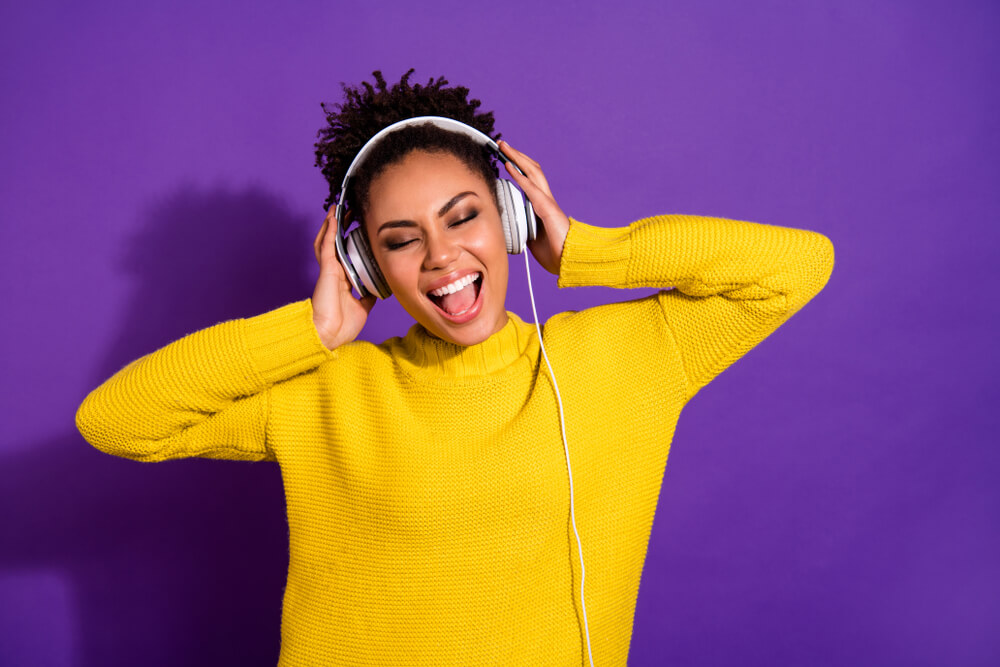 Roman Samborskyi/Shutterstock
Whether they're studying, walking to class, or trying to drown out a loud roommate, college students need constant access to their favorite music. Here's a thoughtful gift idea to wish them a happy Thanksgiving and an excellent rest of the semester! Check out these highly-recommended music streaming subscriptions you can sign them up for.

A Microwave Popcorn Bowl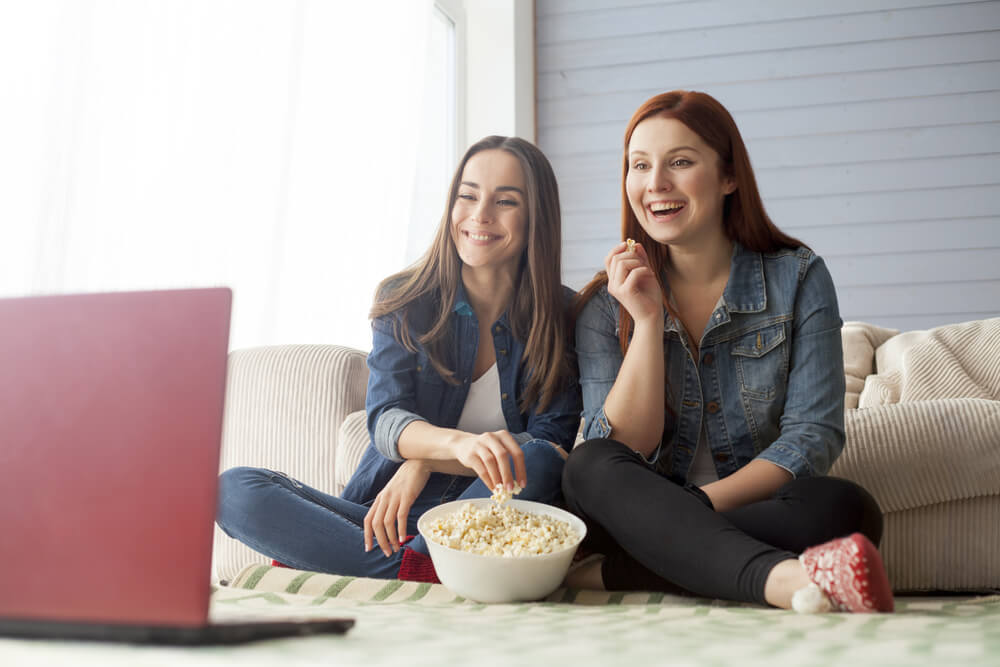 My Ocean Production/Shutterstock
Once the Thanksgiving holiday break ends, finals week isn't too far away. If you're looking for a sweet gift idea to help the college students in your family get through their exams, you can't go wrong with study snacks! These microwaveable popcorn bowls make it easy to pop unlimited helpings of this favorite treat.

An Under-Eye Mask for Sleep-Deprived Skin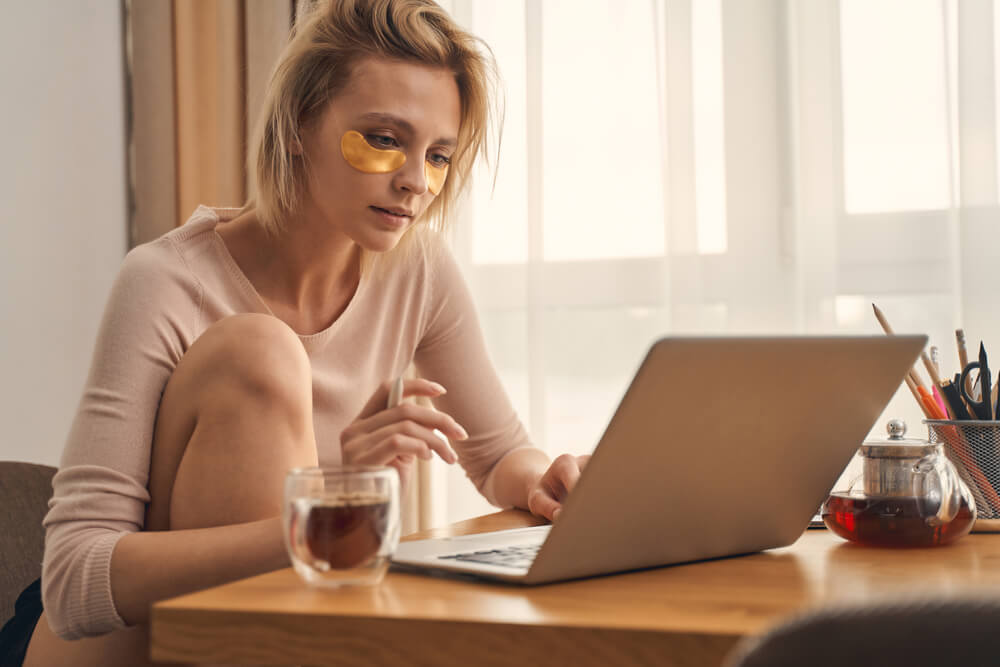 YAKOBCHUK VIACHESLAV/Shutterstock
For most college students, spending holidays like Thanksgiving at home with family and friends is a welcome break from academic stress. Unfortunately, once they return to school, it'll be hard for them to stay relaxed! Here's a sweet self-care gift to help alleviate the pressure of final exams. These refreshing under-eye masks soothe skin and promote calm.

For the Kids:

A Robot Toy That's Both Entertaining and Educational


Kite_rin/Shutterstock
When it comes to surprising your host and other family members with sweet Thanksgiving gifts, don't forget about the kids! This unique idea will not only keep them entertained after the meal, but it'll also help them learn more about science. Check out these robot toys kids will love, and parents will approve of!

A Map or Globe for Learning Geography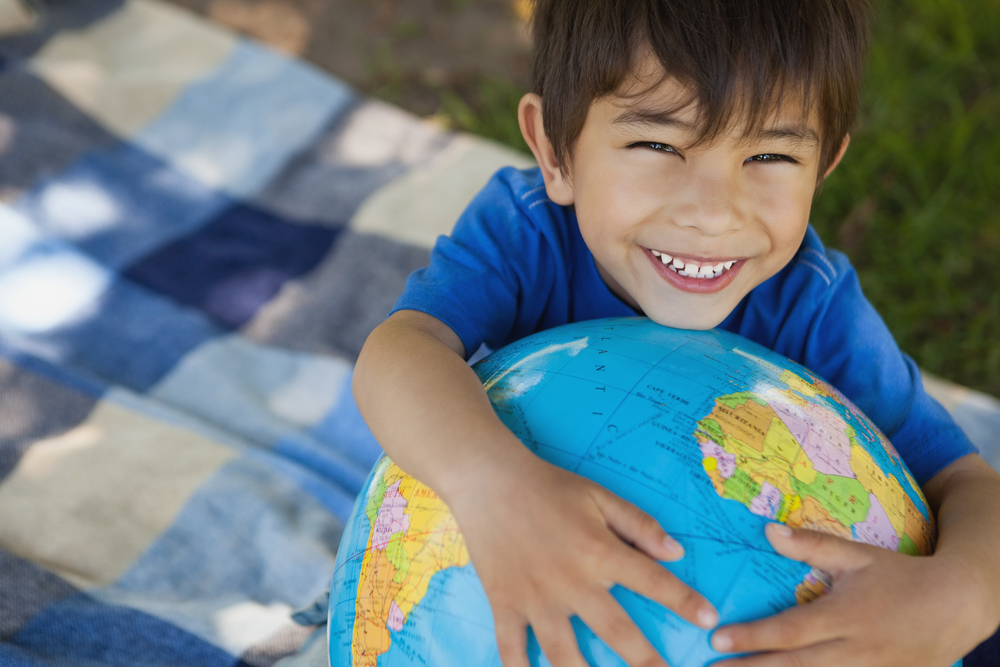 ESB Professional/Shutterstock
Getting together for a holiday meal as a family to celebrate Thanksgiving can also be a fantastic opportunity to teach kids a few lessons in history and geography. For visual learners, having a map of the world on hand can really help with the teaching process! You can find some excellent maps and globes for children in this article.

A Reusable Water Bottle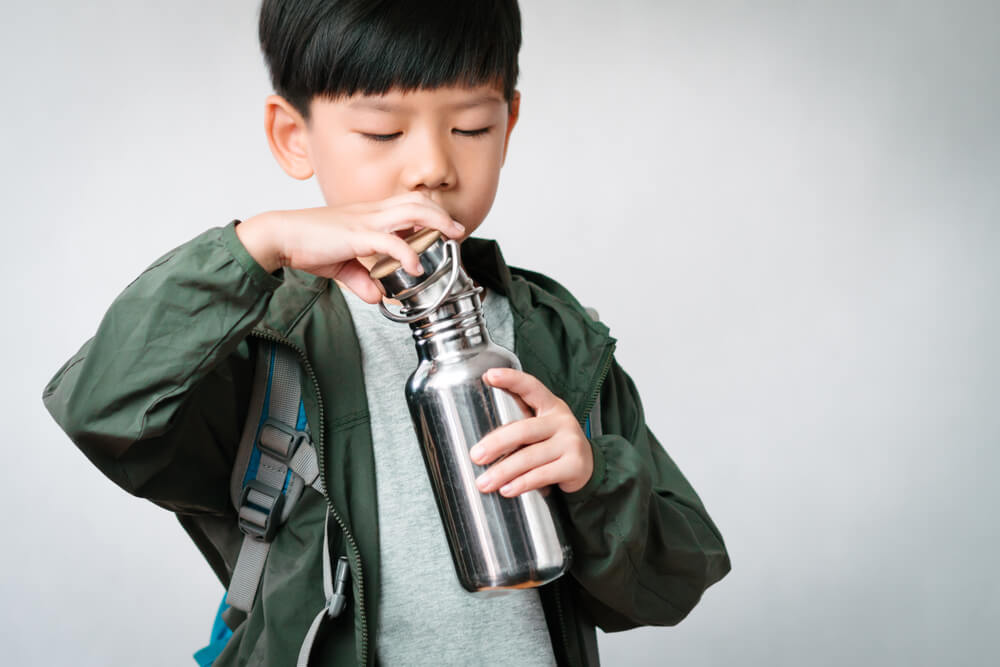 myboys.me/Shutterstock
With the holidays fast approaching, most kids are looking forward to getting a vacation from school and playing in the snow! Make sure they don't forget to practice healthy self-care habits in their excitement. These cute, reusable bottles make it fun to stay hydrated!

An Advent Calendar Filled with Treats and Toys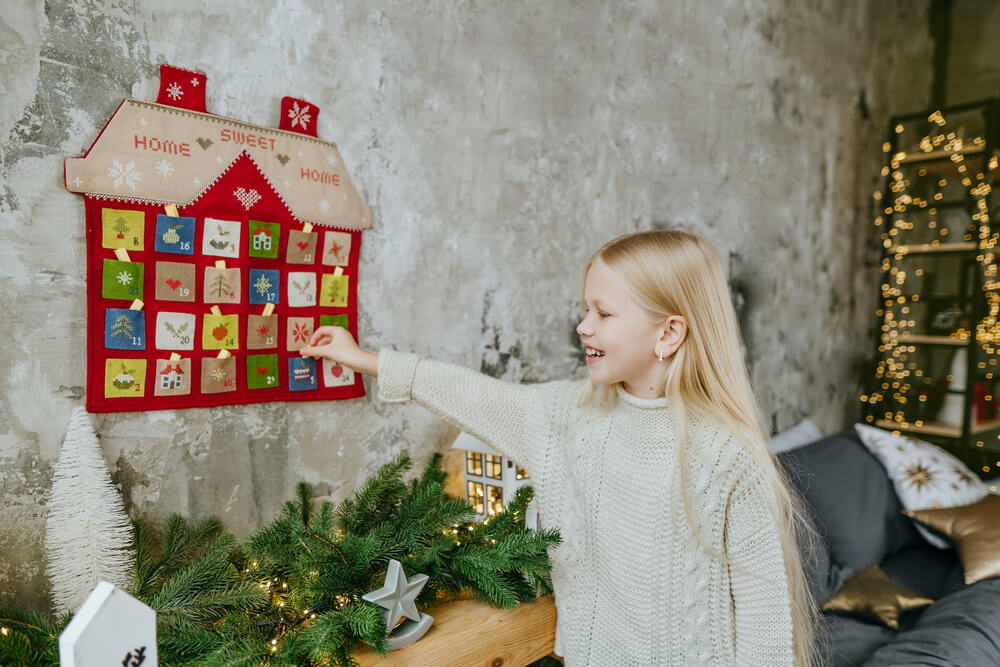 Lithiumphoto/Shutterstock

Once Thanksgiving is over, Christmas isn't far behind! Here's an excellent gift idea for your hosts or family members with kids who are literally counting the days until December 25th arrives. These adorable holiday advent calendars for children are filled with candy and other goodies to tide them over in the meantime.

For Four-Legged Family Members:
A Batch of Treats Packed with Holiday Flavor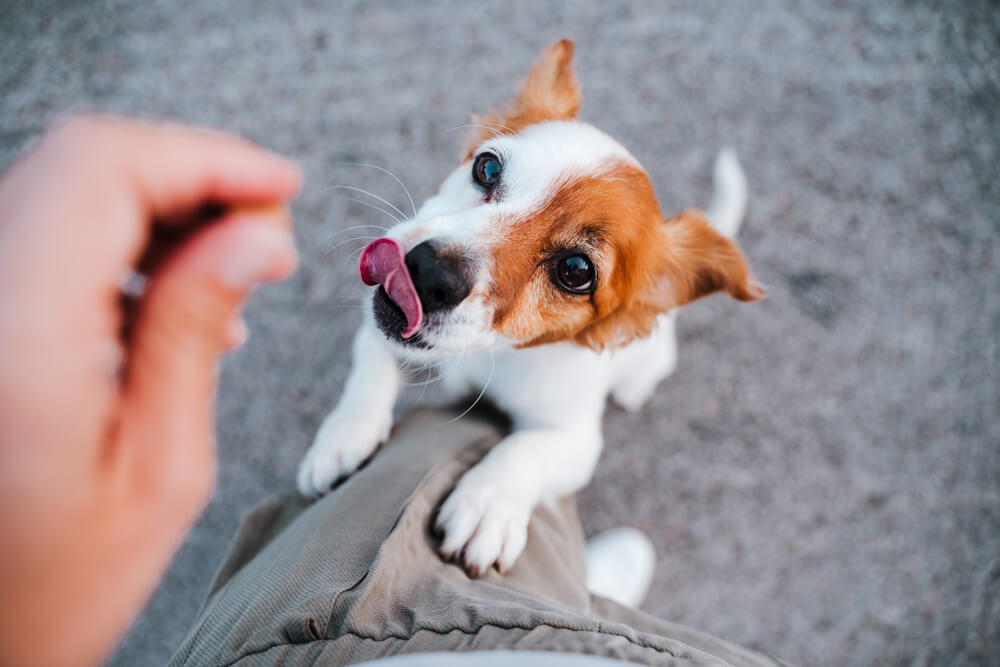 eva_blanco/Shutterstock
You can't ignore those puppy eyes forever! Instead of caving in and offering Spot a potentially non-pet-friendly bite from your plate, why not bring some special holiday treats for your host's four-legged family? Picking up some tasty, festive, and, most importantly, animal-safe snack options is sure to get you on any pet's good side!

Cold Weather Gear for Winter Walks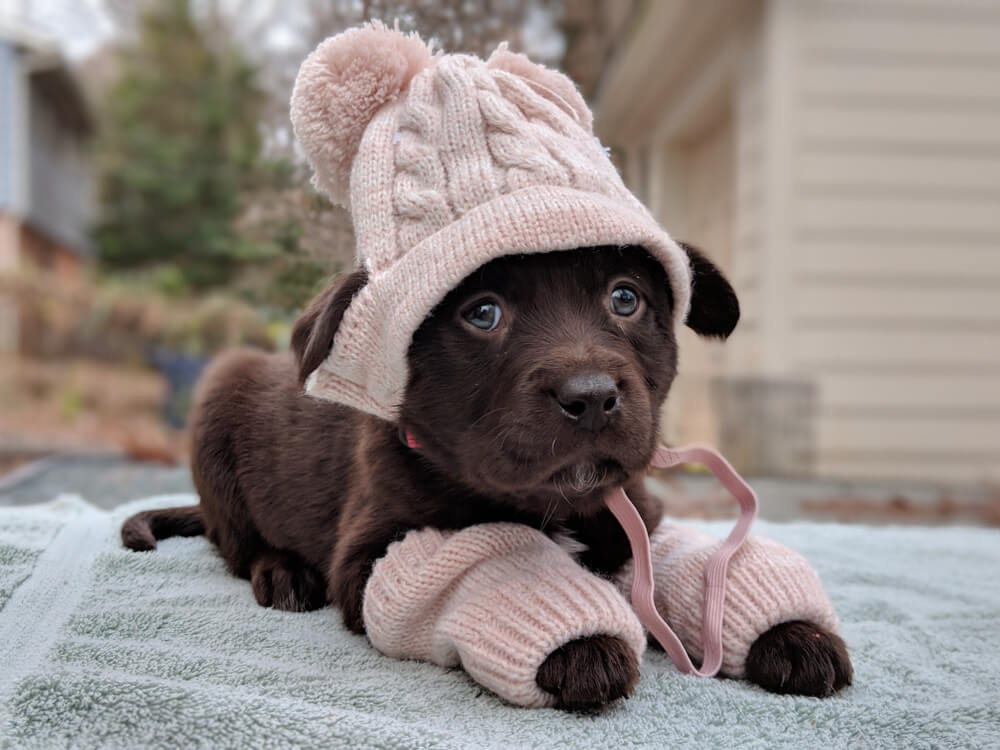 Daniela Collins/Shutterstock
Winter weather is on the way, which means that taking our four-legged friends on their daily walk is about to get a bit more challenging. If you're shopping for host or hostess gifts for a dog owner this Thanksgiving, get them some high-quality snow gear to protect their pet's paws. Check out these adorable boots for dogs!

A Pet Carrier That's Actually Comfortable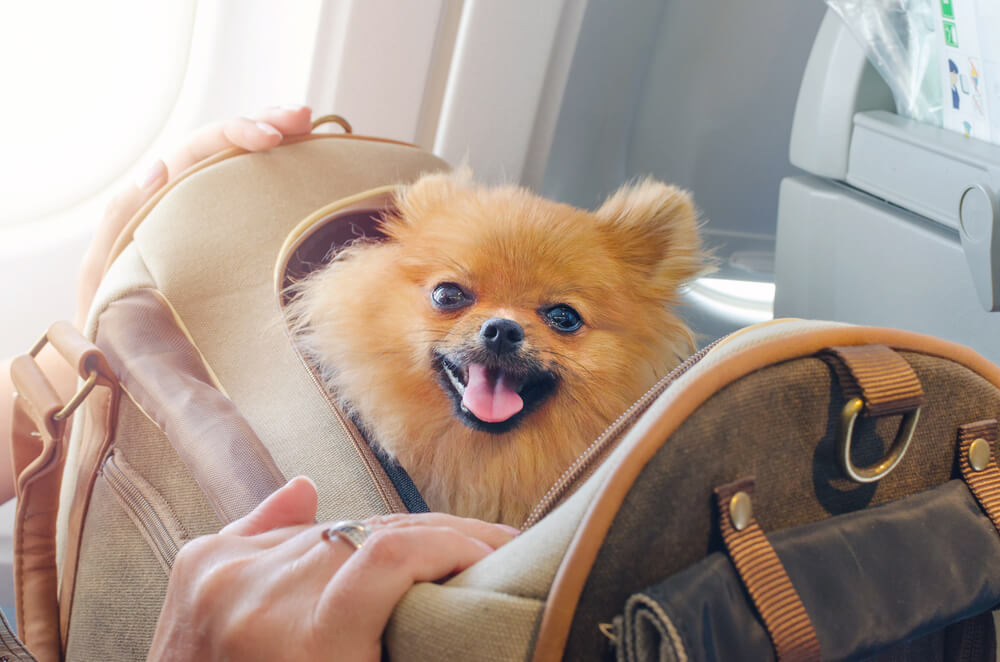 nadisja/Shutterstock

Do you have family visiting from out of town this Thanksgiving? Odds are, these aren't the only travel plans in the works this holiday season. Here's a thoughtful gift idea your host or anyone else at the table with pets will be grateful to have on their next trip. These top-rated carriers are made with a pet's comfort in mind.
If you're looking for a unique way to wish your host and other family members a happy Thanksgiving, you can't go wrong with a personalized portrait of a beloved pet. These are some of the best places you can have a photo of a cat, dog, or other furry friend transformed into a one-of-a-kind portrait that captures their personality.

We hope this post gave you some fantastic ideas for Thanksgiving gifts to give your hosts, family members, and anyone else at your table. Craving more gift inspiration this holiday season? Check out our shop for amazing personalized presents your loved ones will never forget!