16 Cutest Gifts That Will Steal Her Heart on Valentine's Day
Planning a perfect Valentine's Day with your girlfriend this year? Get inspired by these cute and romantic gifts that are 100% Cupid approved!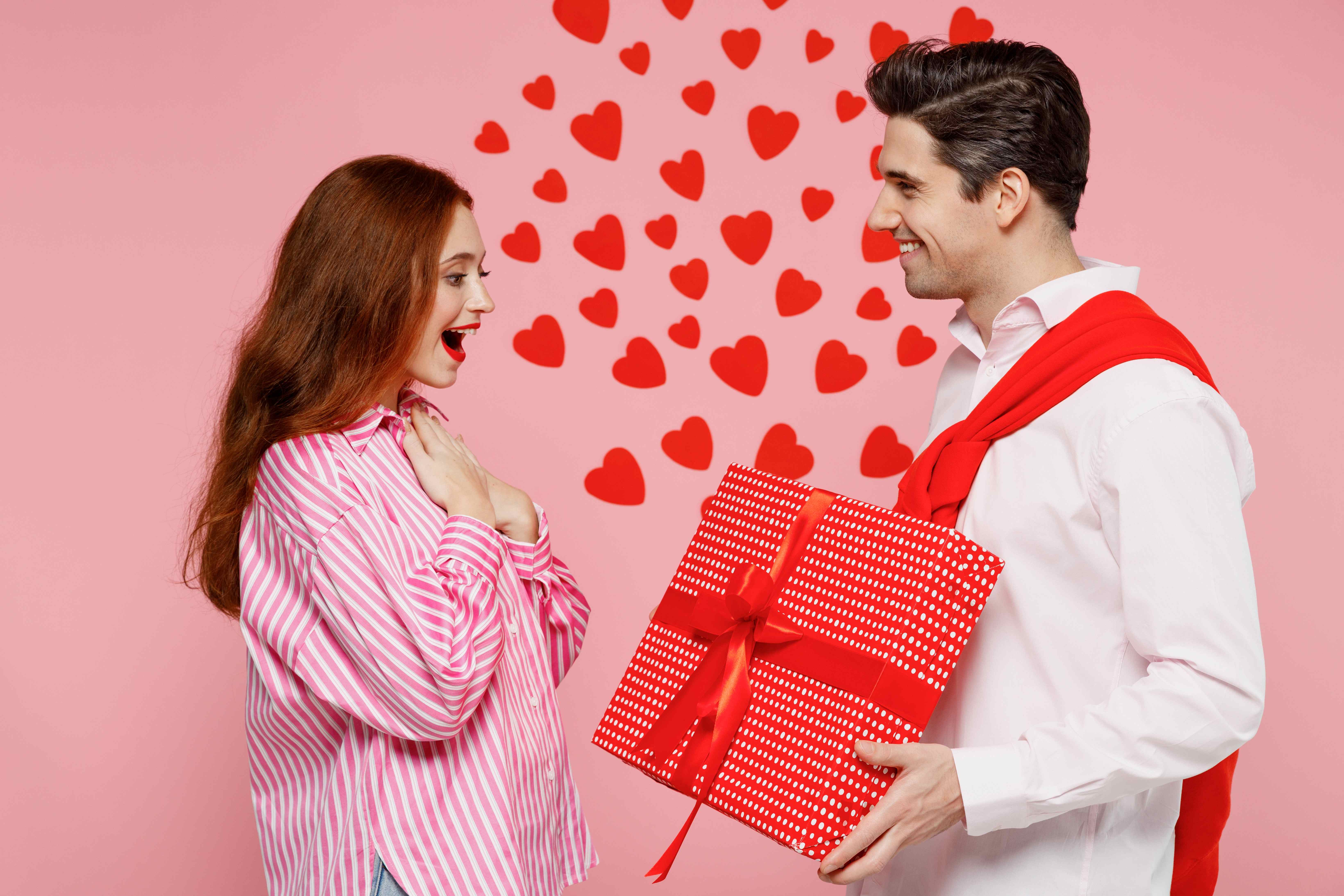 Ah, Valentine's Day. No other holiday is quite as exciting to spend with a special someone– or quite as stressful! If you're getting ready to wow your girlfriend on the most romantic day of the year, you're probably putting a lot of pressure on yourself to make everything perfect. After all, you want her to know how much you love her, right? 
It may be cliché to say, "It's the thought that counts," but the sentiment still holds true. It doesn't matter if you take your girlfriend out for a night of fine dining or plan a simple celebration at home; as long as your romantic gesture is thoughtful and sincere, she'll be touched! 
That said, surprising your S.O. with a great gift wouldn't hurt. If you're on the hunt for ideas, continue reading to discover our top picks for the cutest Valentine's Day gifts for her!
A Photo Engraved Crystal in the Shape of a Heart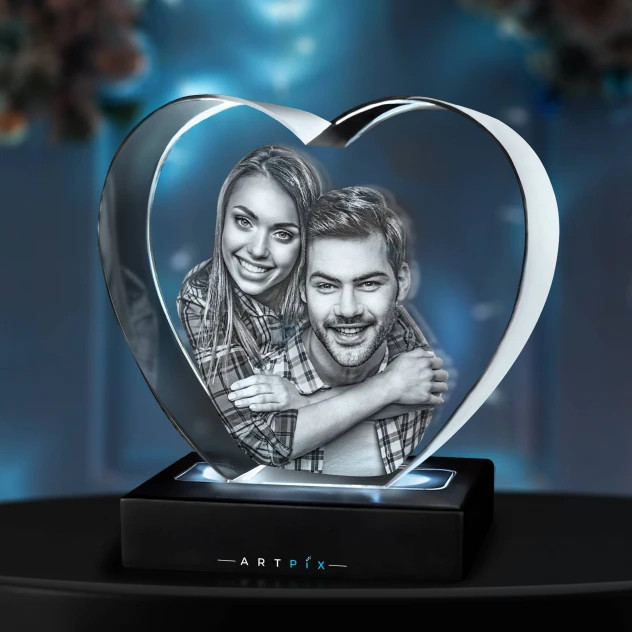 3D Crystal Heart from ArtPix 3D 
Valentine's Day is a beautiful opportunity for couples to look back on their sweetest memories together. If you're looking for a unique way to remind your girlfriend of a special moment you've shared, turn your most romantic photo into a 3D engraved gift from ArtPix 3D! Take a look at our collection of lovely crystal showpieces here– we highly recommend our heart-shaped keepsakes.
A Bouquet That Tastes as Good as It Looks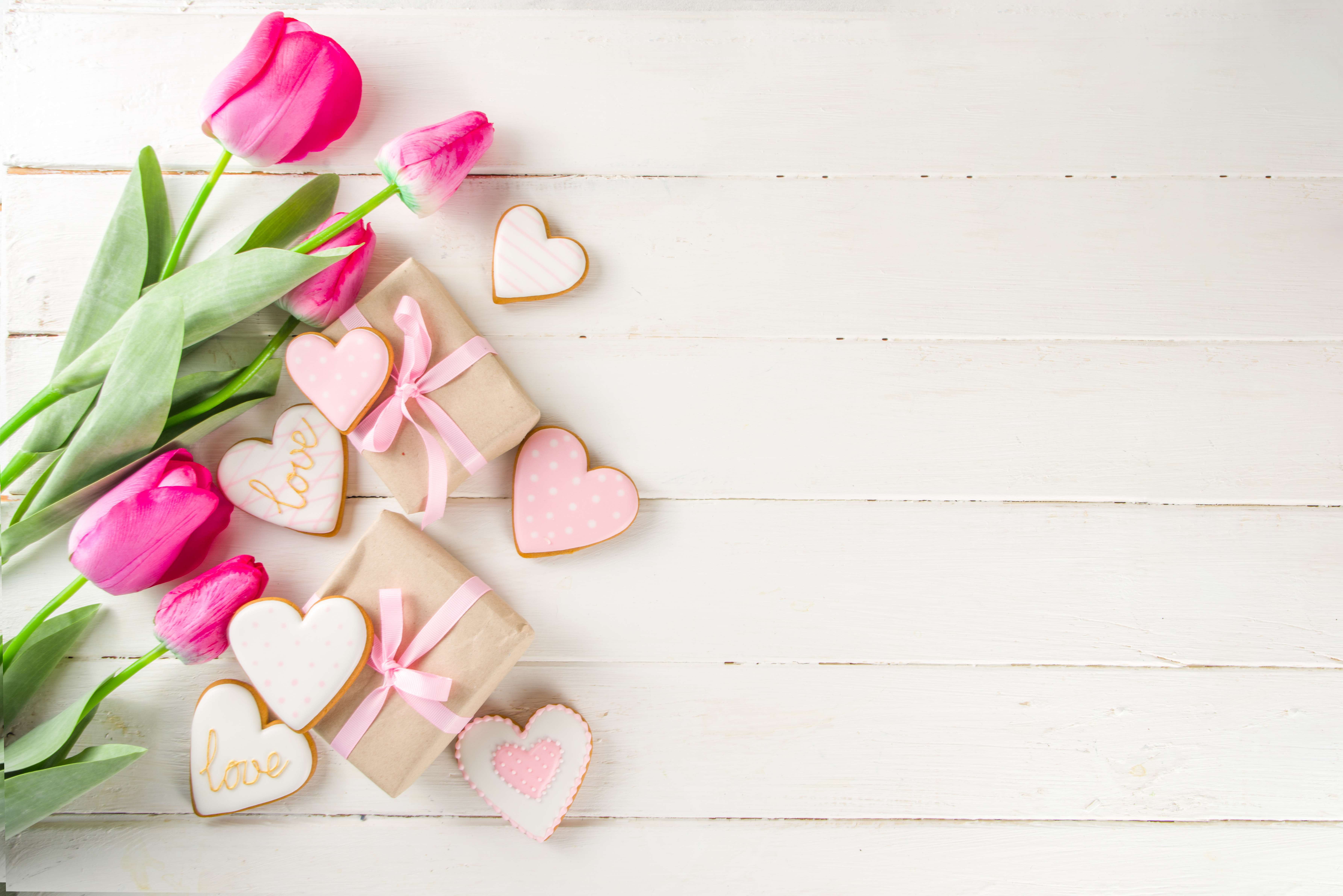 When it comes to cute gifts for Valentine's Day, nothing beats a beautiful bouquet you can eat. Surprise your girlfriend with an arrangement of sugary treats that's almost as sweet as she is! You can find a delectable cookie bouquet she'll love, along with other gourmet delights, in this gift guide. 
A Pair of Simple, Elegant Earrings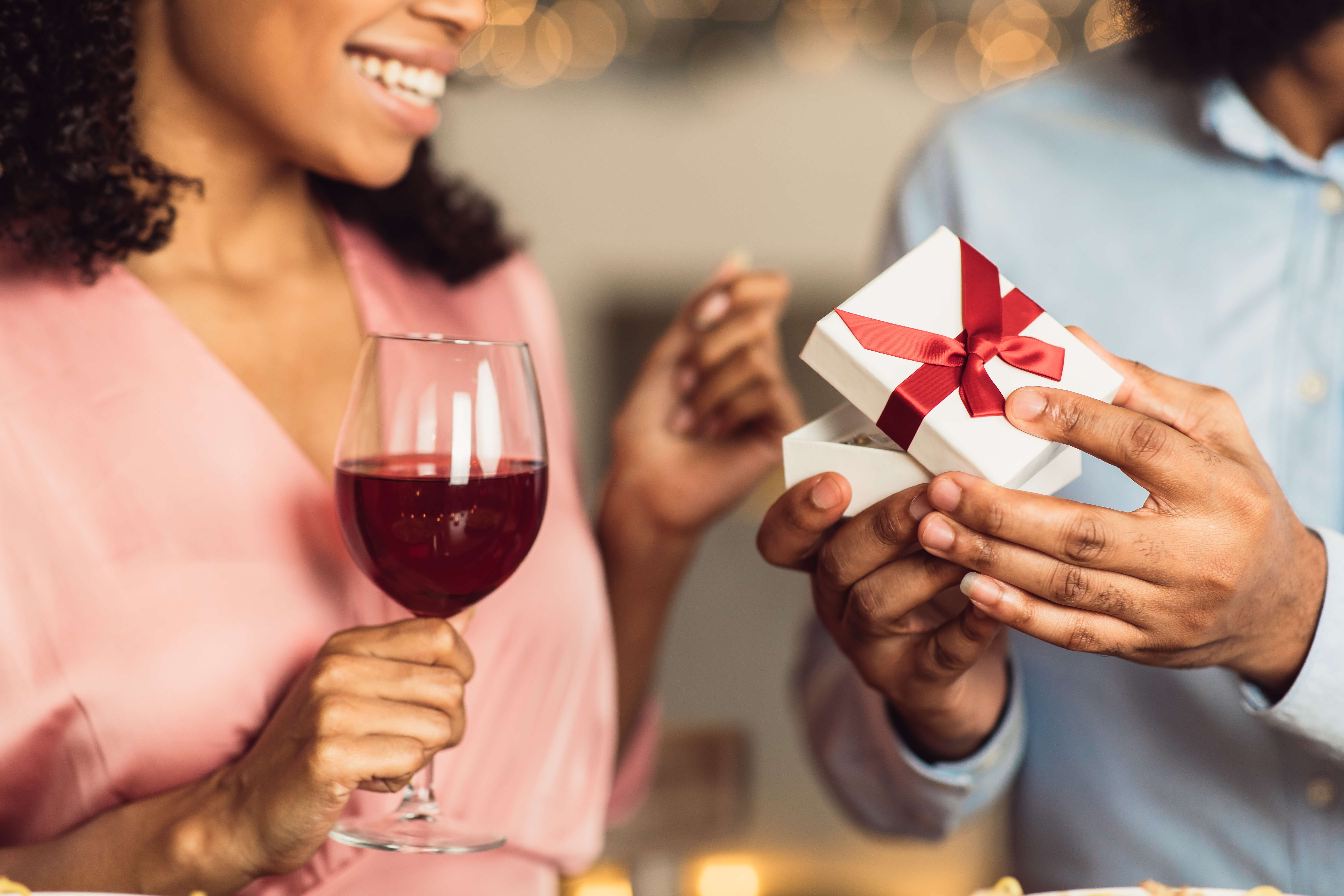 Jewelry is one of the most tried and true romantic gifts of all time, and who are we to dismiss tradition? If you're looking for cute earrings that your girlfriend will want to wear with every outfit, check out these heart-shaped pieces. 
A Spa-Worthy Bubble Bath Mix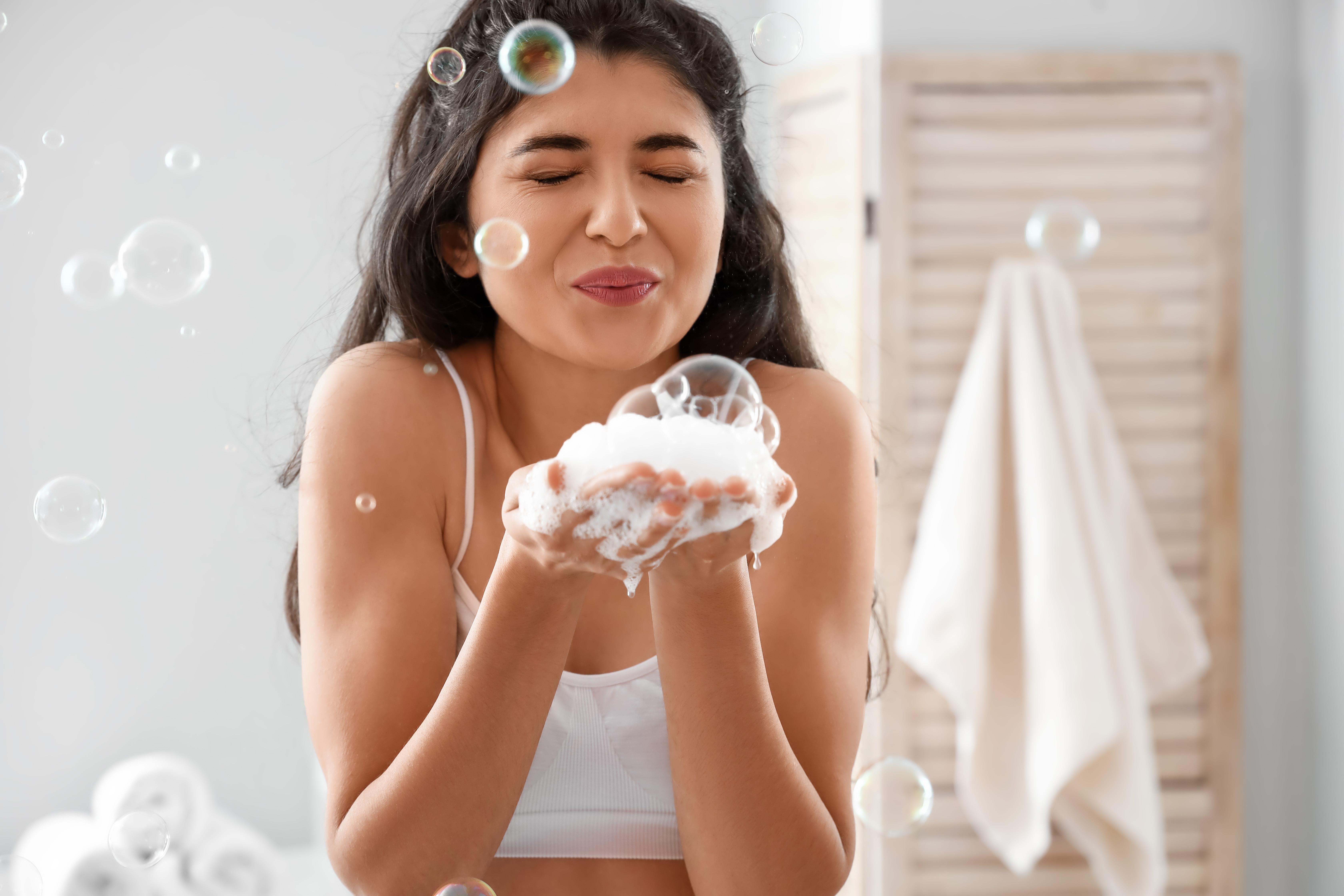 Self-care items are always a romantic way to say, "I love you," on Valentine's Day. Here's a sweet gift idea your girlfriend will appreciate after a long day! Check out these luxurious bubble bath solutions that are sure to elevate her home spa experience. 
A Sugary Charcuterie Board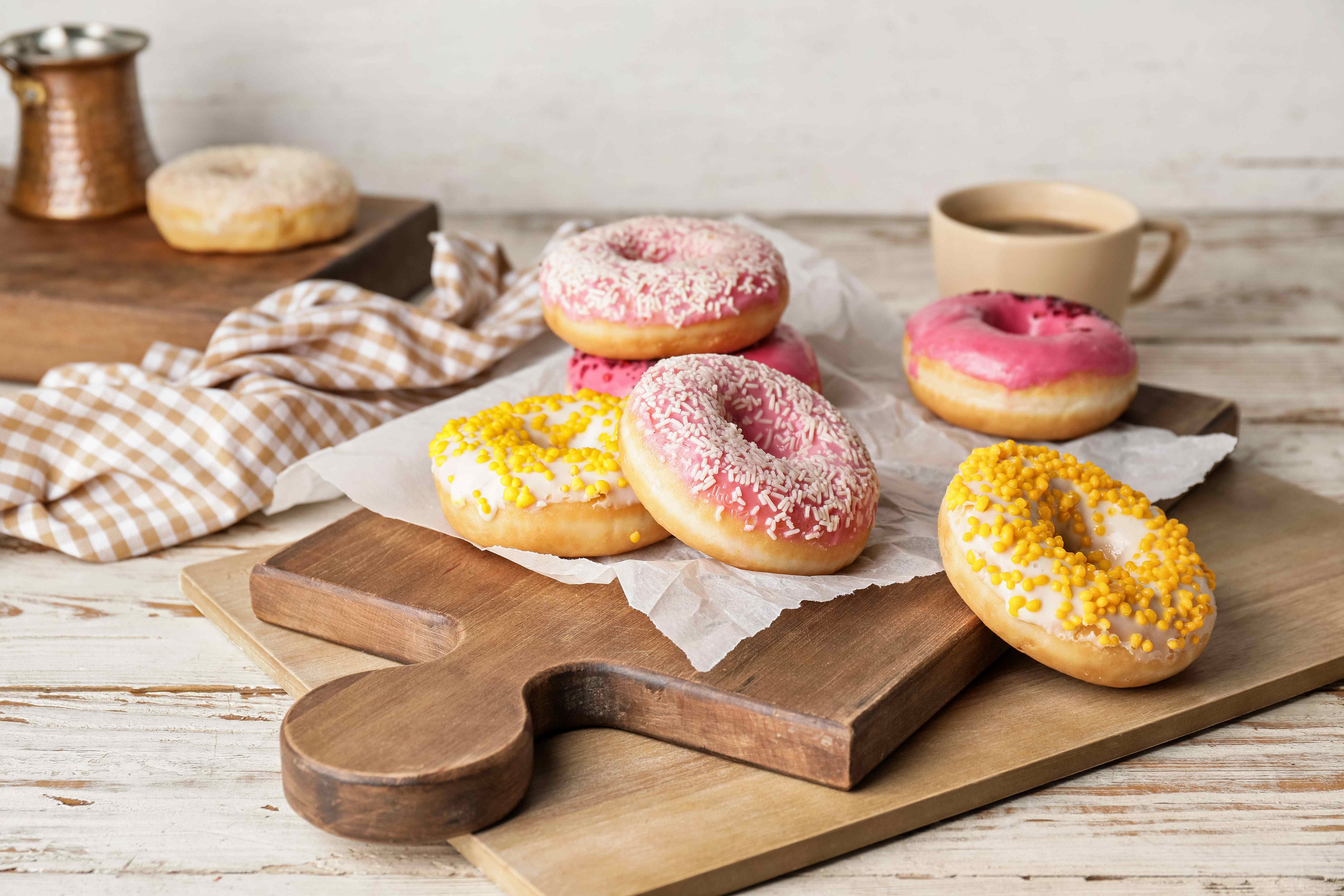 Does your girlfriend have a sweet tooth? If so, then these edible Valentine's Day gifts would be the perfect way to win her heart on February 14th– the charcuterie board filled with sugary treats would be a particularly unique and thoughtful choice!
A Personalized, Heart-Shaped Fingerprint Necklace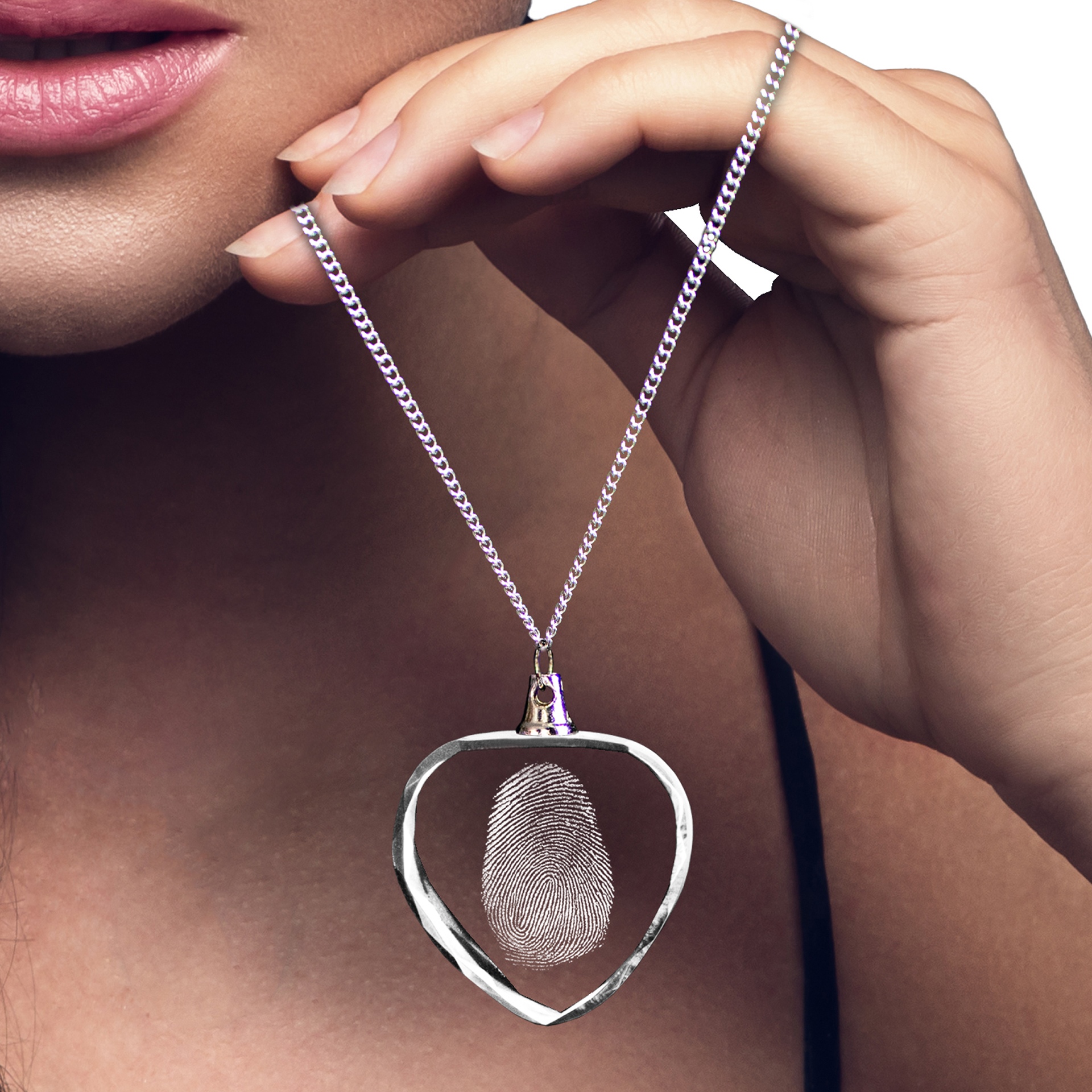 Fingerprint Heart Necklace from ArtPix 3D 
The best gifts of all are the ones that carry the deepest meaning. Here's a sweet jewelry idea for your girlfriend that's not only beautiful, but also sends a romantic message. Turn your unique fingerprint into an engraved, heart-shaped pendant she can wear! You can browse our complete collection of personalized fingerprint crystals here. 
An Adorable Lunch Bag 
Are you looking for romantic presents for your girlfriend that are also practical? This Valentine's Day, bring a pop of color to her daily commute with one of these cute lunch bags or boxes that make it easy (and fun!) to transport food to the office.
The Prettiest Cookie Cutters She's Ever Seen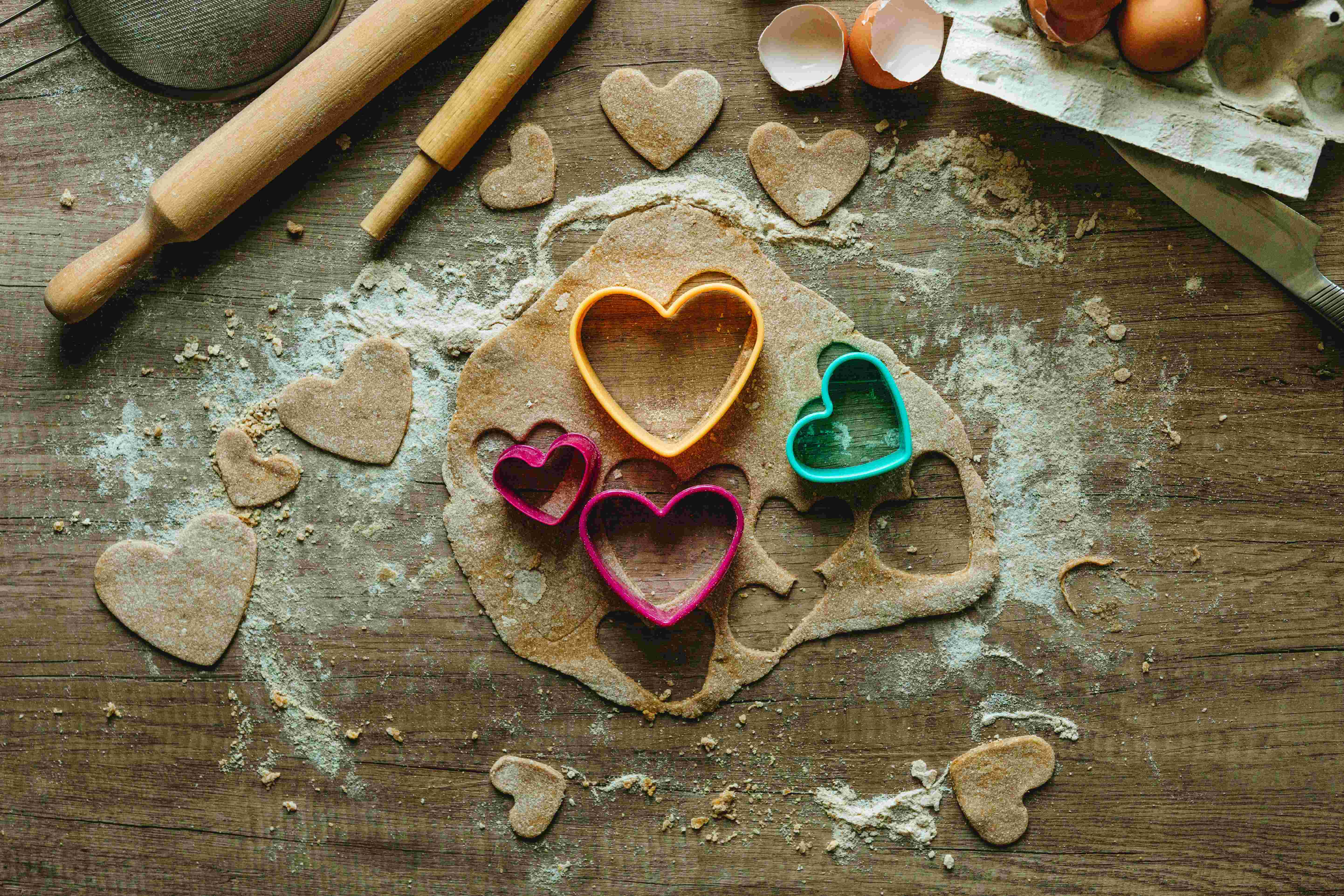 Whether your girlfriend is a baking pro or just getting into the hobby, she won't be able to resist these heart-shaped cookie cutters and other love-themed kitchen items. If you're looking for an extra romantic gesture to go with these cute gifts, why not spend the day together making delicious desserts the two of you can share? 
Cuddly Valentine's Day Stuffed Animals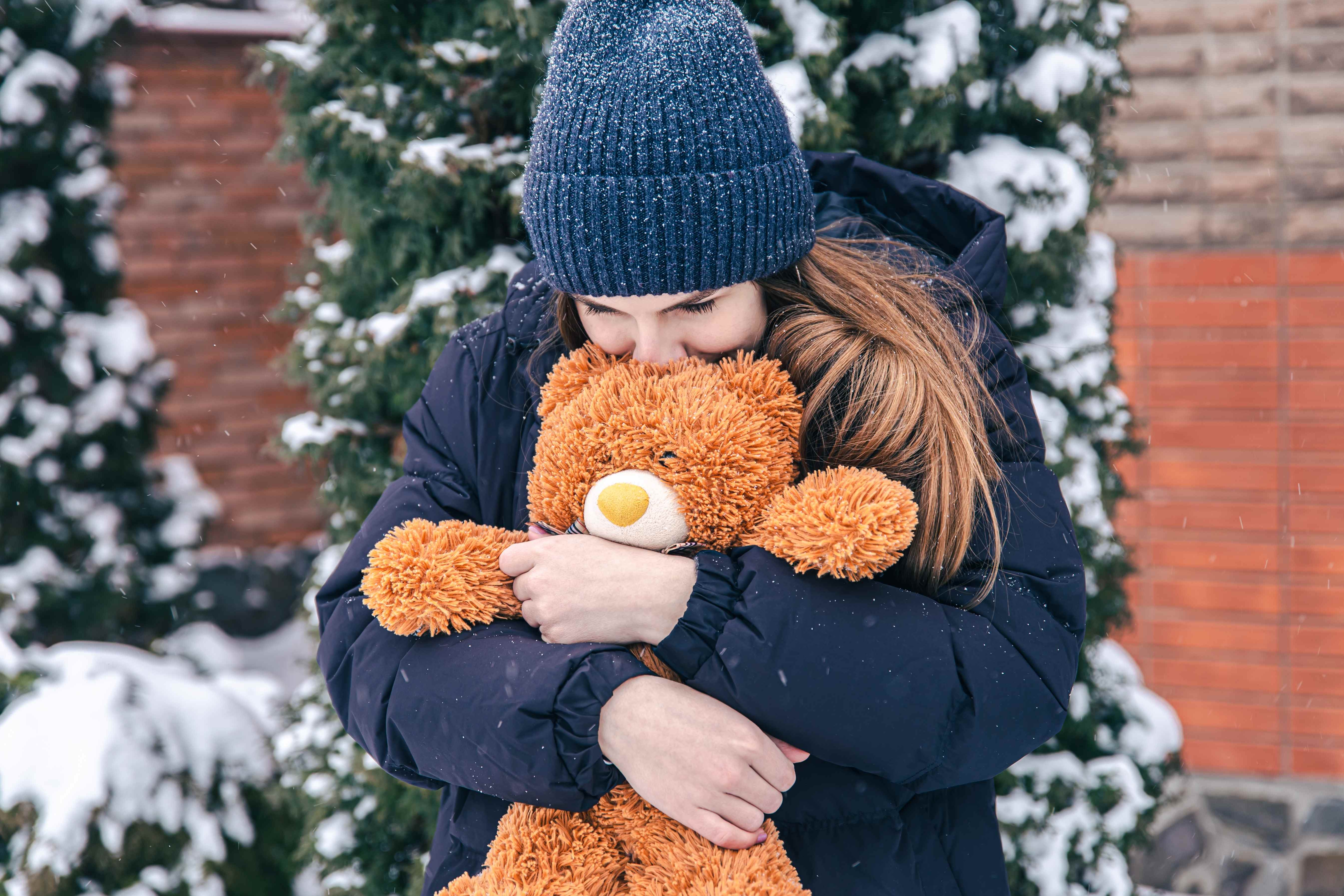 As much as you'd like to, you can't always be there to give your girlfriend a hug when she needs it. However, you can get her an adorable stand-in this Valentine's Day! These cute and cuddly plushies are the perfect thing for her to squeeze whenever she's missing you– how romantic is that? 
A Small yet Sweet Charm Necklace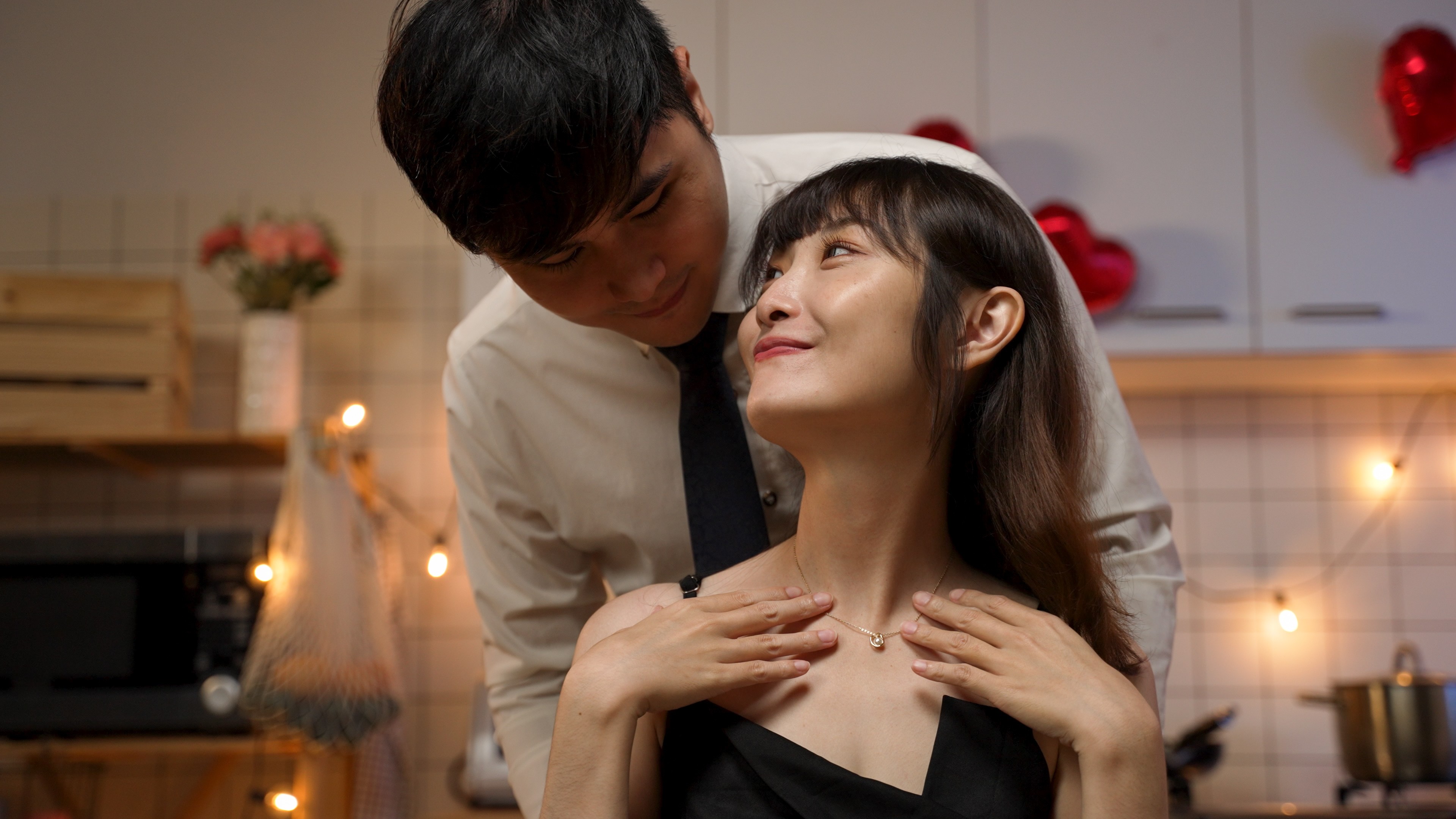 When it comes to jewelry shopping for your significant other, it's worth remembering that bigger isn't necessarily better. If you're looking for romantic gifts to surprise your girlfriend on Valentine's Day, she's sure to love these cute and tiny letter pendants that'll go with every one of her outfits! 
A Cheeky Liquid Blush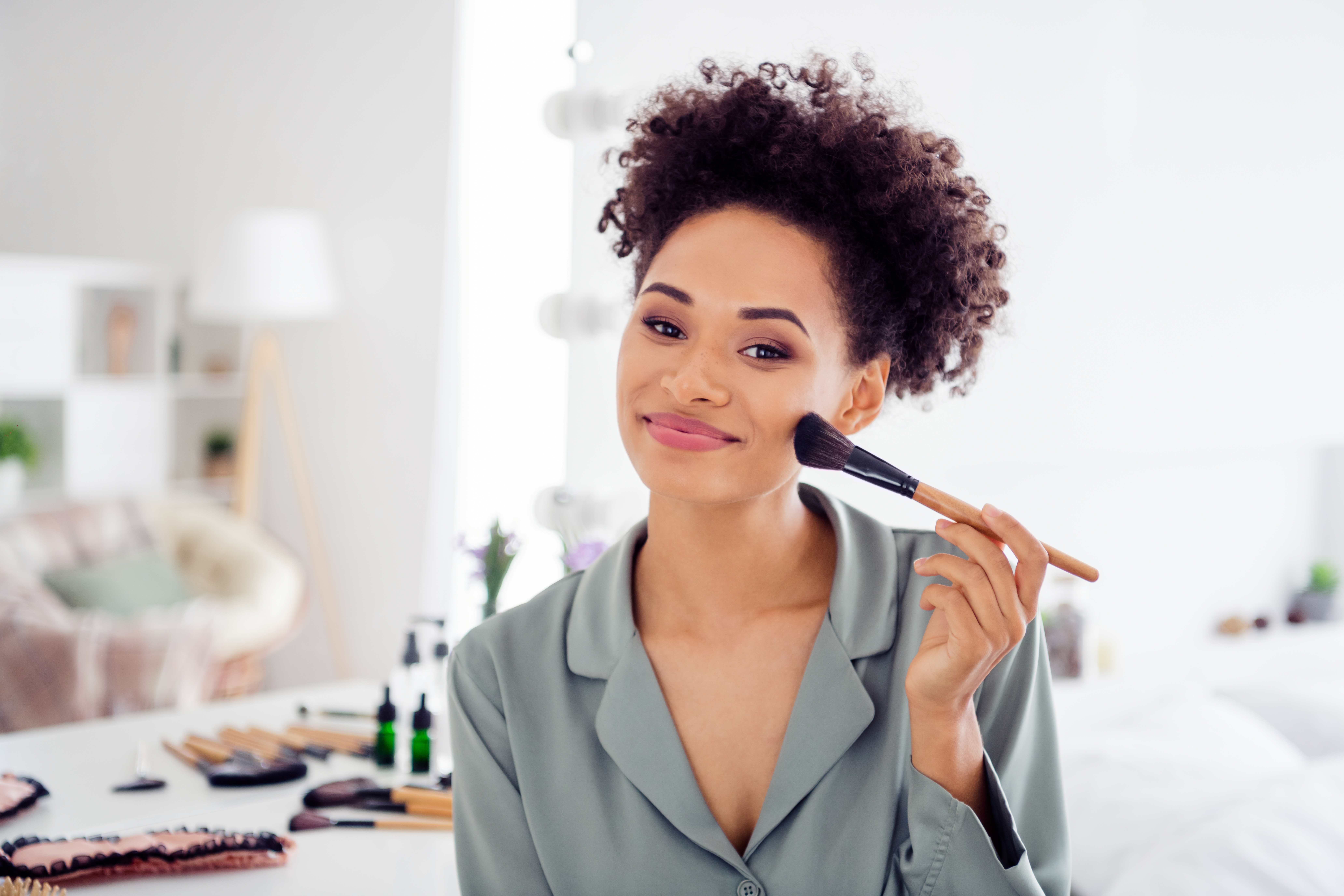 Shopping for romantic gifts that will make your girlfriend blush this Valentine's Day? Here's a thoughtful beauty item that's sure to bring color to her cheeks– literally! She'll love these trendy liquid blushes that look cute and are easy to apply. 
A Cute and Soothing Heated Pillow 
February 14th may be the most romantic day of the year, but, for many of us, it happens to fall during one of the coldest months! Want to get your girlfriend a sweet present to keep her warm for the rest of the winter? Check out the heart-shaped heated pillow and other cozy and cute gifts in this article! 
A Sweet Coffee Syrup for Valentine's Day Morning
Is your girlfriend a coffee lover? Here's a treat she'll be excited to wake up to on Valentine's Day morning: a delicious flavored latte! These decadent coffee syrups would make cute gifts for a significant other who brings sweetness into your life. 
A Box of Pretty Bon Bons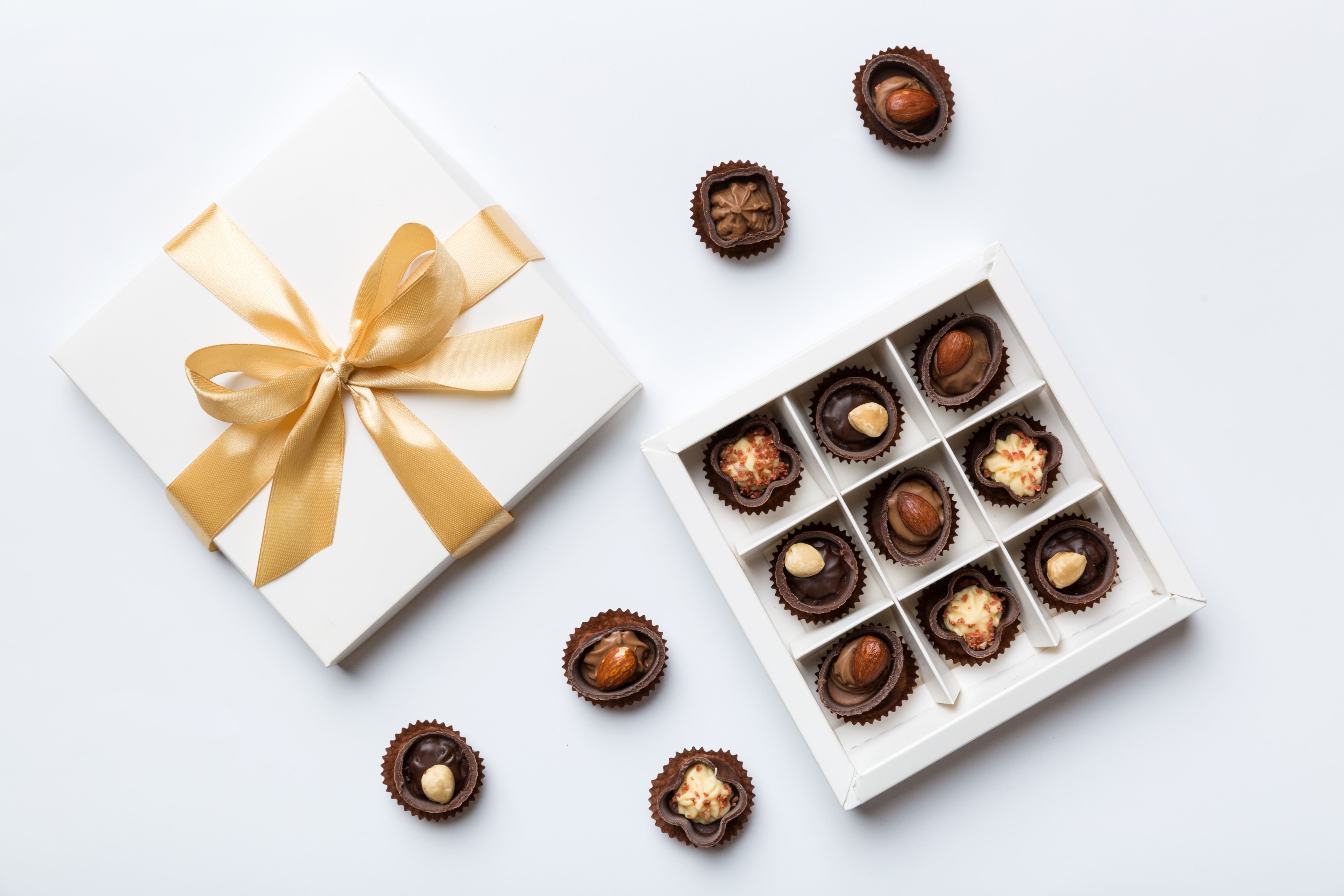 Like any holiday, Valentine's Day comes with its own set of etiquette rules. Number one on that list? Don't show up to your girlfriend's place on February 14th without chocolate in hand! These luxurious candies and treats are the perfect romantic gifts to show her how much you love her. 
A Sweet (or Spicy!) Romance Novel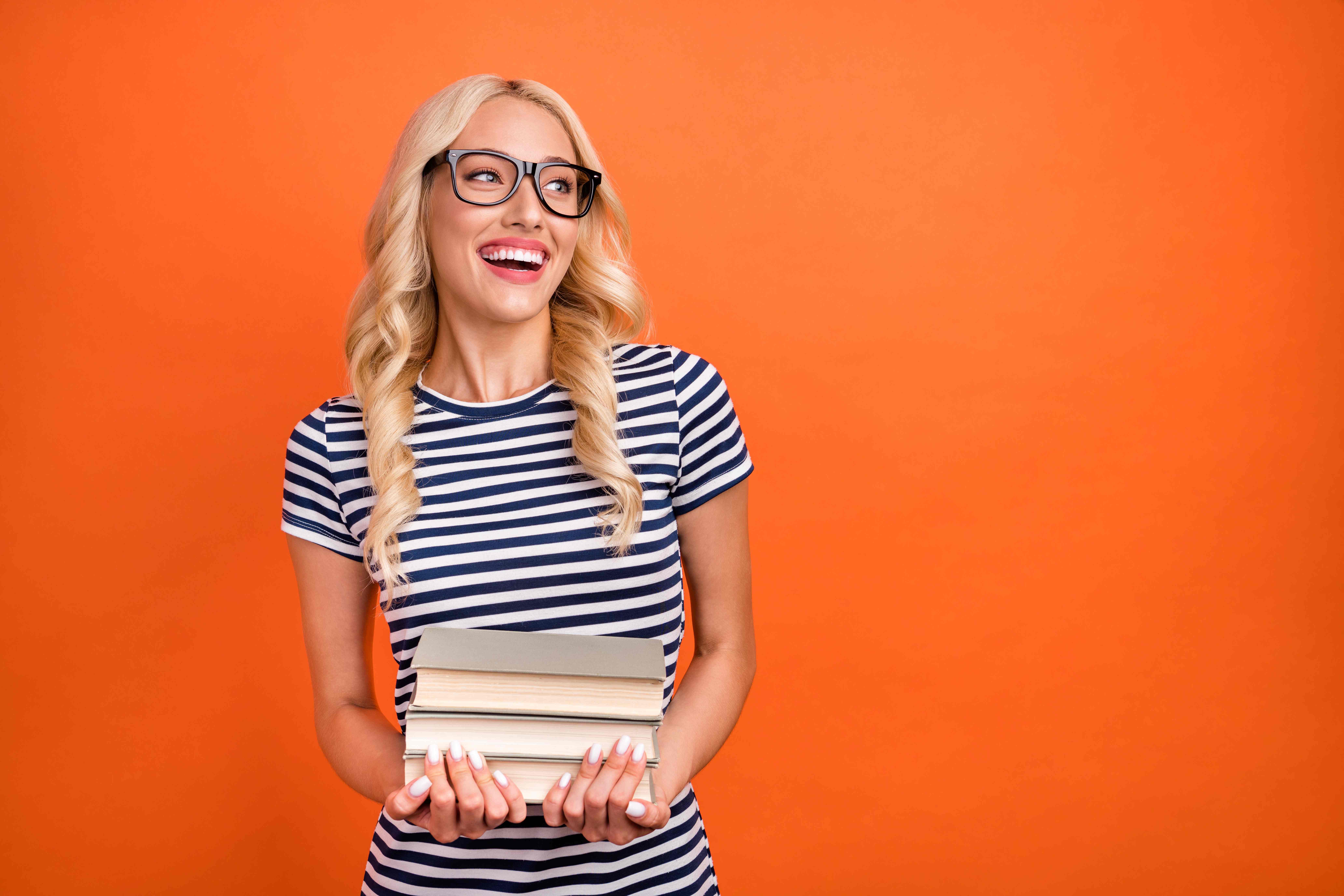 When it comes to romance, there's nothing wrong with getting a little help from the experts. Give your girlfriend the fairytale ending she's been dreaming of with these highly recommended love stories you can read together on Valentine's Day. Who knows– you might learn a thing or two! 
A 3D Valentine Card That Really Pops!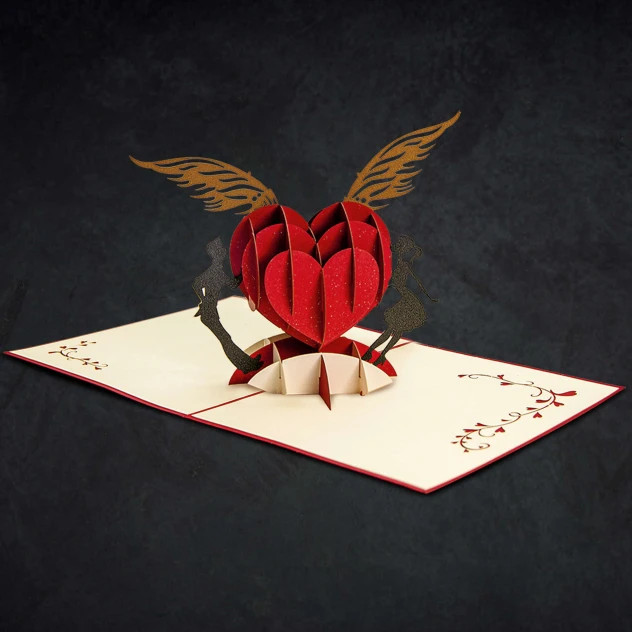 Sweetheart Couple Greeting Card from ArtPix 3D 
Of course, the most important part of your Valentine's Day gift is the card– after all, that's where you'll put into words how much your partner means to you! Wondering where to get a cute card that stands out? Browse our collection of romantic 3D Greeting Cards that carry a pop-up surprise inside! 
We hope these romantic gifts help you plan the best Valentine's Day ever for your girlfriend. Still looking for cute ideas to make her feel extra special? Check out our shop to find unique, personalized presents she'll love!