15 Thoughtful Thanksgiving Gifts That Will Make You the Perfect Dinner Guest
Are you traveling to a family member's house or enjoying a meal with friends this Thanksgiving? If you're grateful that someone else is hosting the holiday this year, a small gift would be a great way to thank them for the invitation!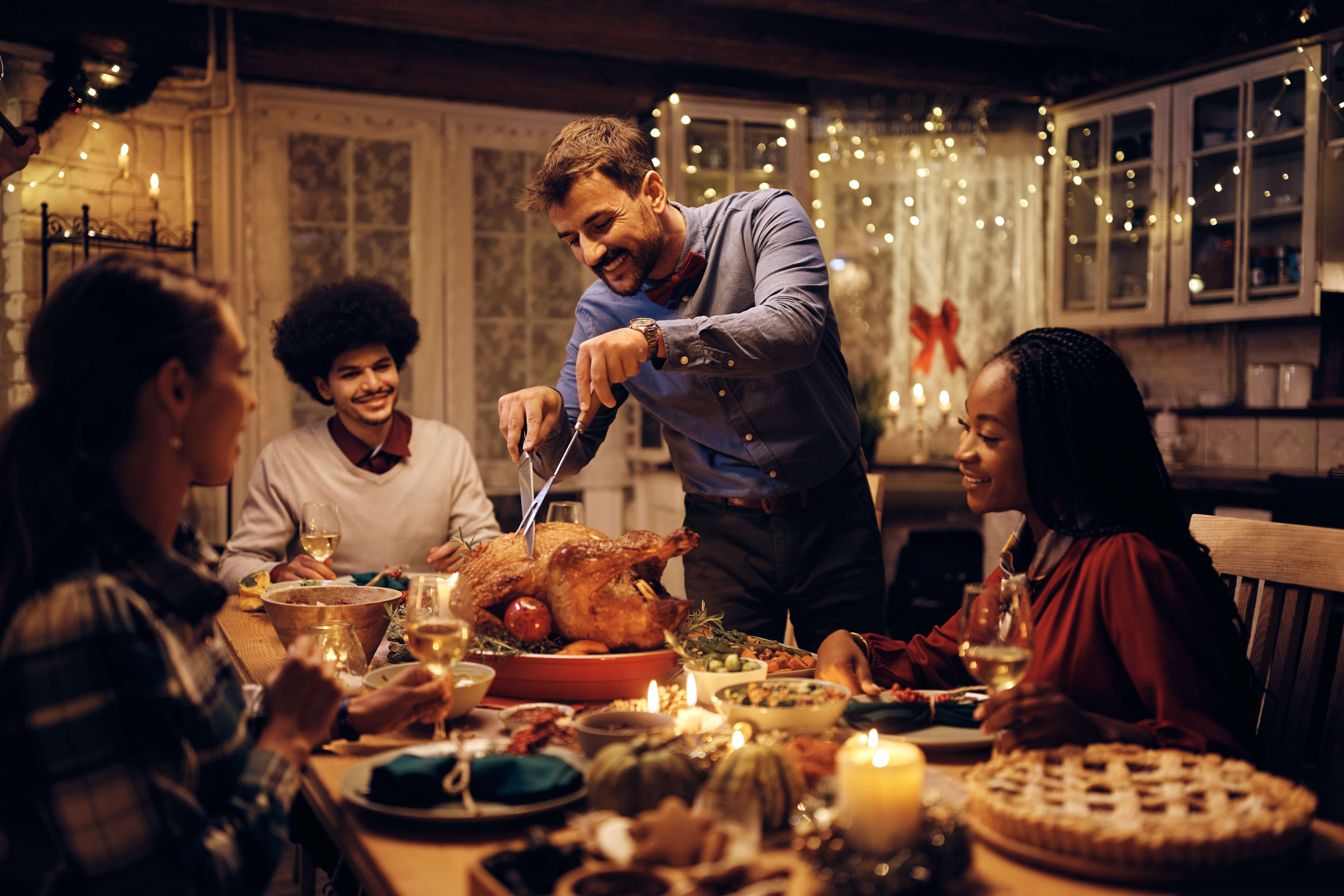 When attending Thanksgiving dinner at someone else's home, it's polite to bring a side dish or dessert for everyone to enjoy. However, if you're not confident in your cooking skills, or if you want to give your host something extra, there are plenty of other thoughtful gestures they'd appreciate.
In this post, we've rounded up some excellent ways to say, "Happy Thanksgiving!" with a sweet present. Keep reading for the best host or hostess gifts that are sure to make you the perfect dinner guest!
A Crystal Wine Stopper from ArtPix 3D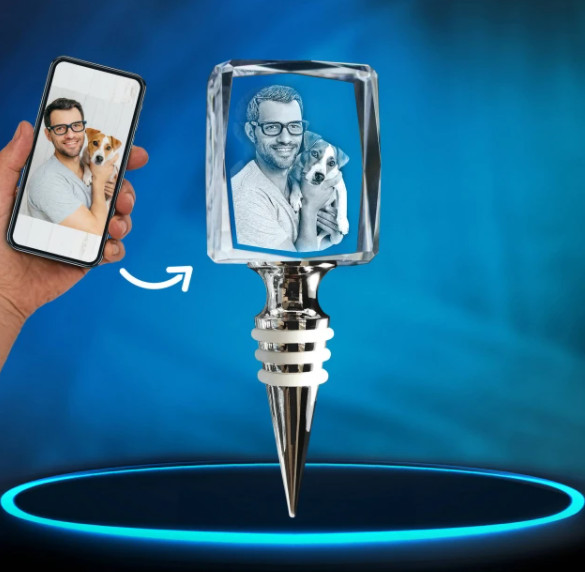 Personalized Wine Stoppers from ArtPix 3D
Anyone who entertains could always use an extra wine stopper to preserve their unfinished bottles. At ArtPix 3D, we can transform this ordinary bar tool into a one-of-a-kind luxury keepsake. Send us a portrait of a loved one or pet, and we'll create a custom bar accessory your host will be proud to display in their wine collection.
A Scented Candle That Smells Like Autumn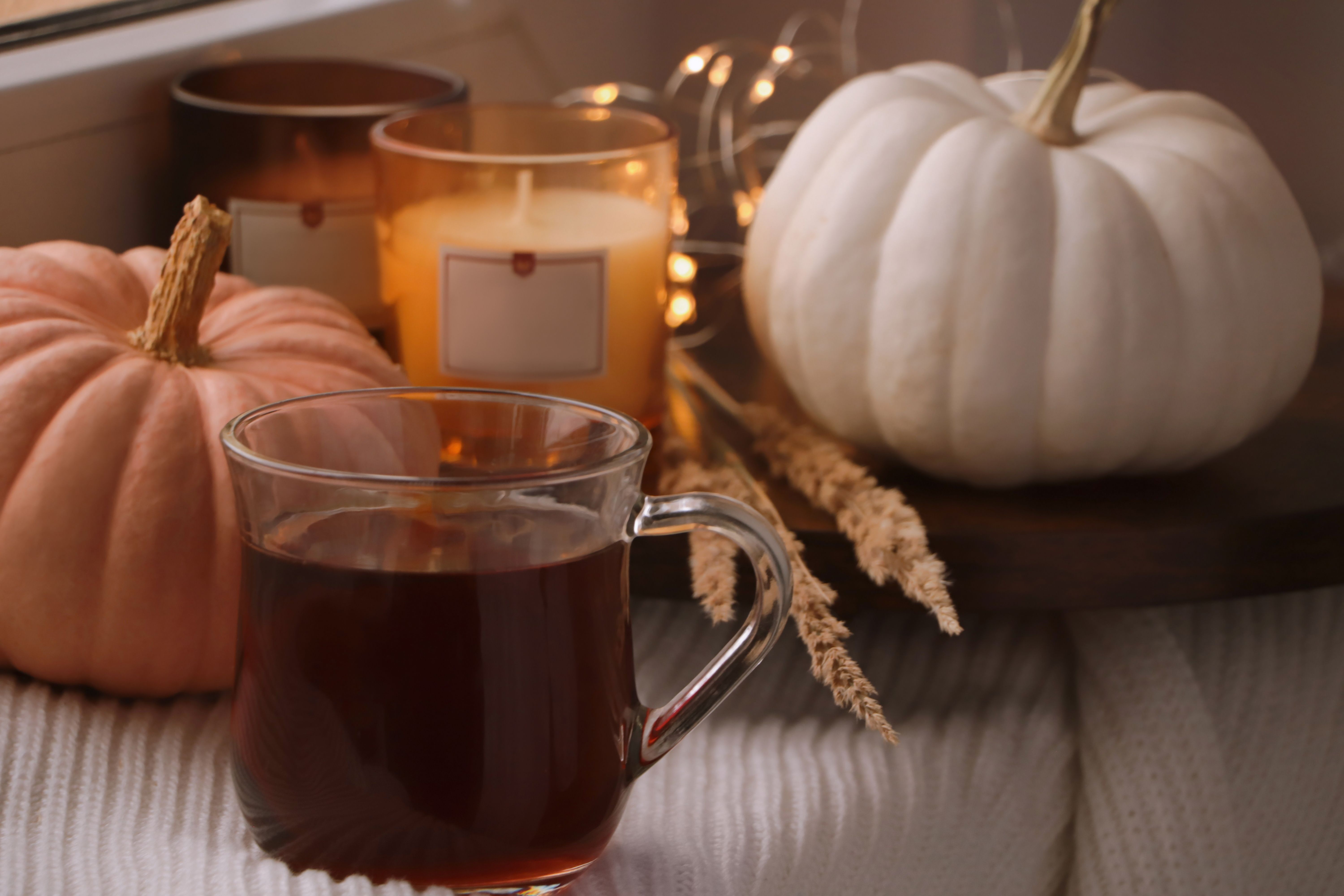 When it comes to throwing a memorable dinner party, the atmosphere is almost as important as the meal. Scented candles that recreate the best smells of autumn would be the perfect Thanksgiving gifts for any host! Here are some of the most highly-coveted candles on the market this fall.
A Bag of Fresh Coffee Beans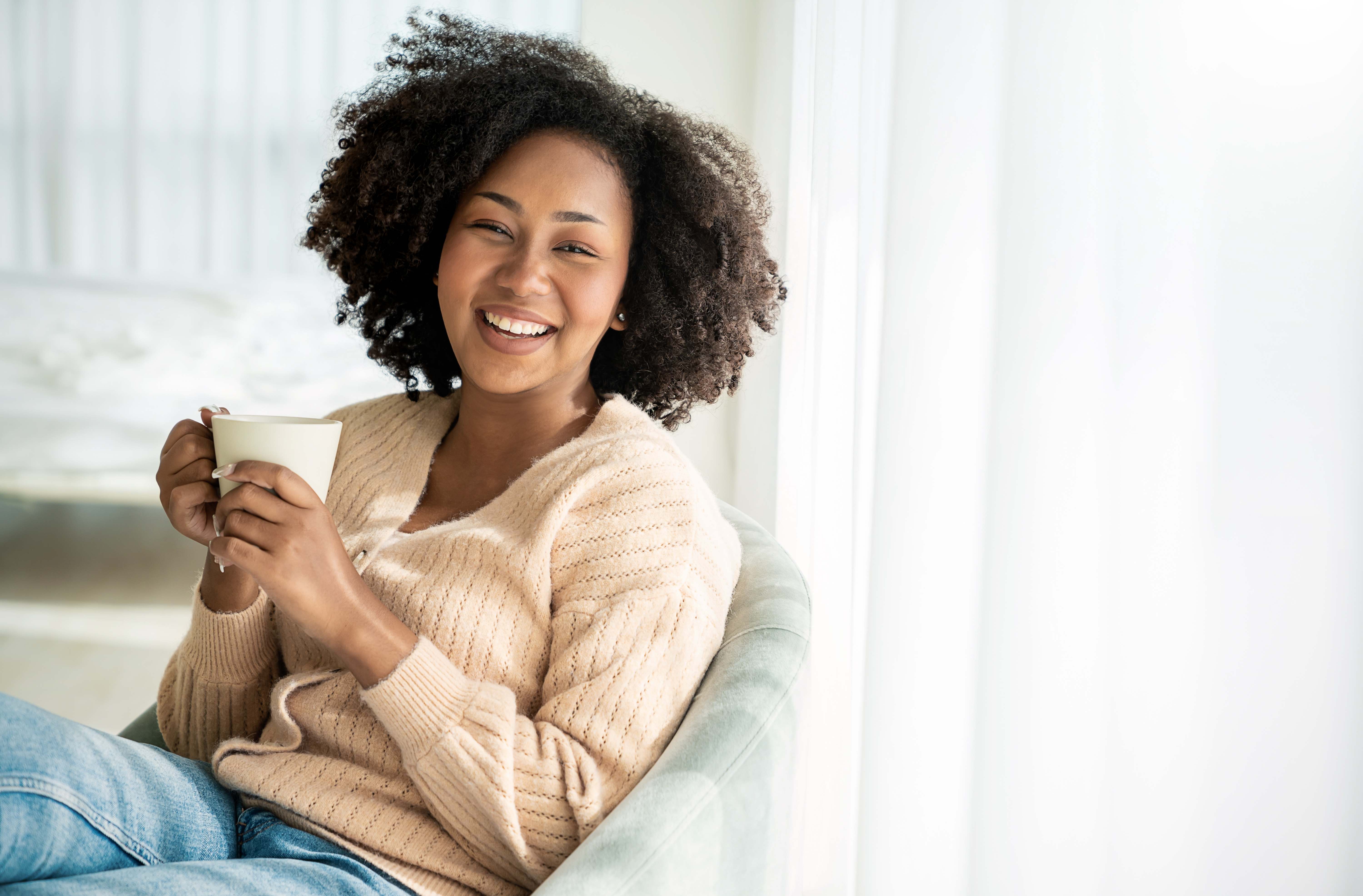 Every Thanksgiving host needs a little pick-me-up after the stress of cooking a delicious meal for their loved ones. Here's a thoughtful gift idea they'll appreciate: surprise them with a delicious coffee blend they can enjoy on Friday morning!
A Thanksgiving Soundtrack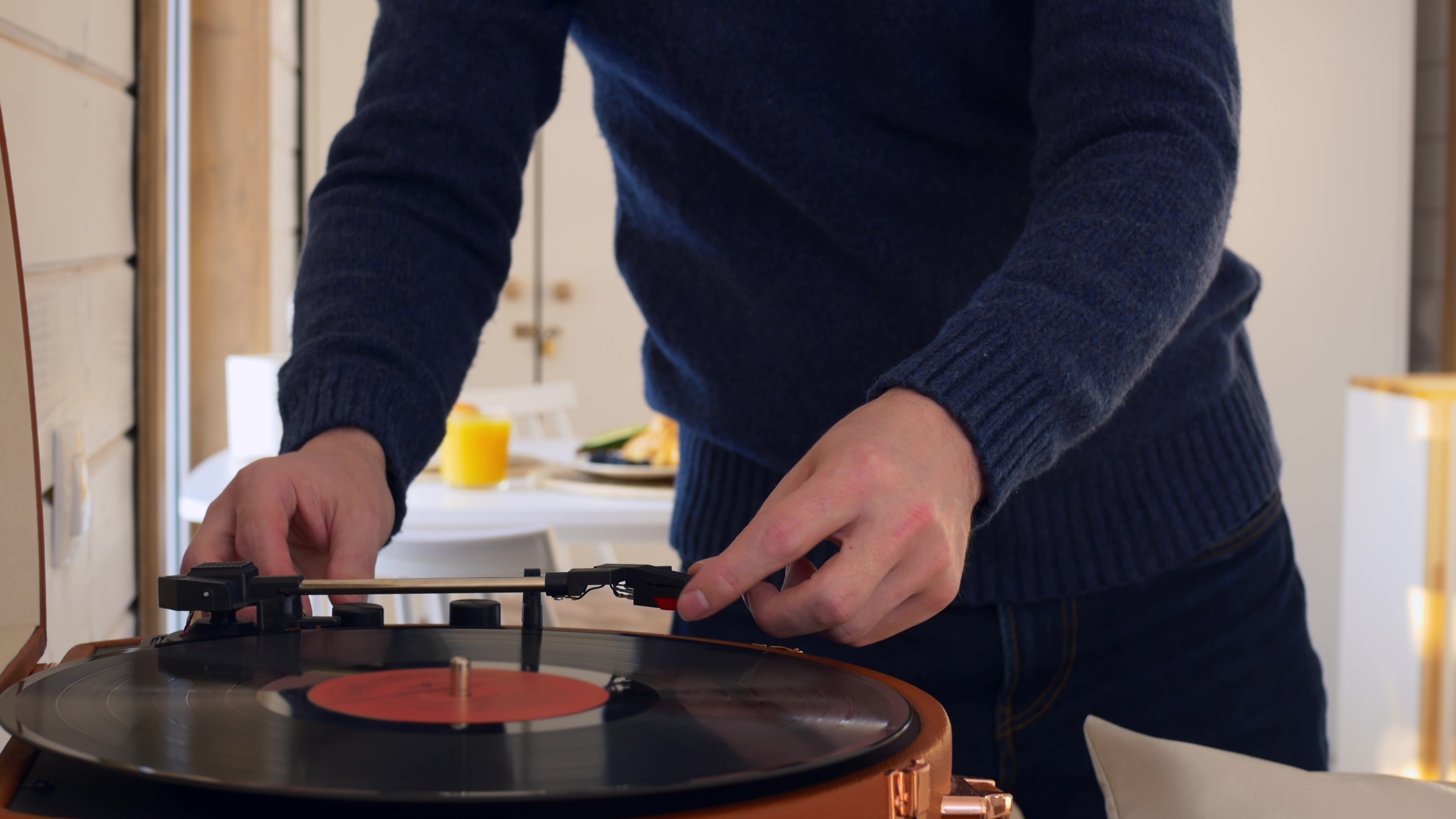 Thanksgiving may not come with its own songs like Christmas does, but that's no reason to sit in silence. One of the best presents you could bring your host on Thanksgiving would be some music to play during the meal! Consider getting them a vinyl record or a gift card to a music streaming service.
A Stylish Personal Planner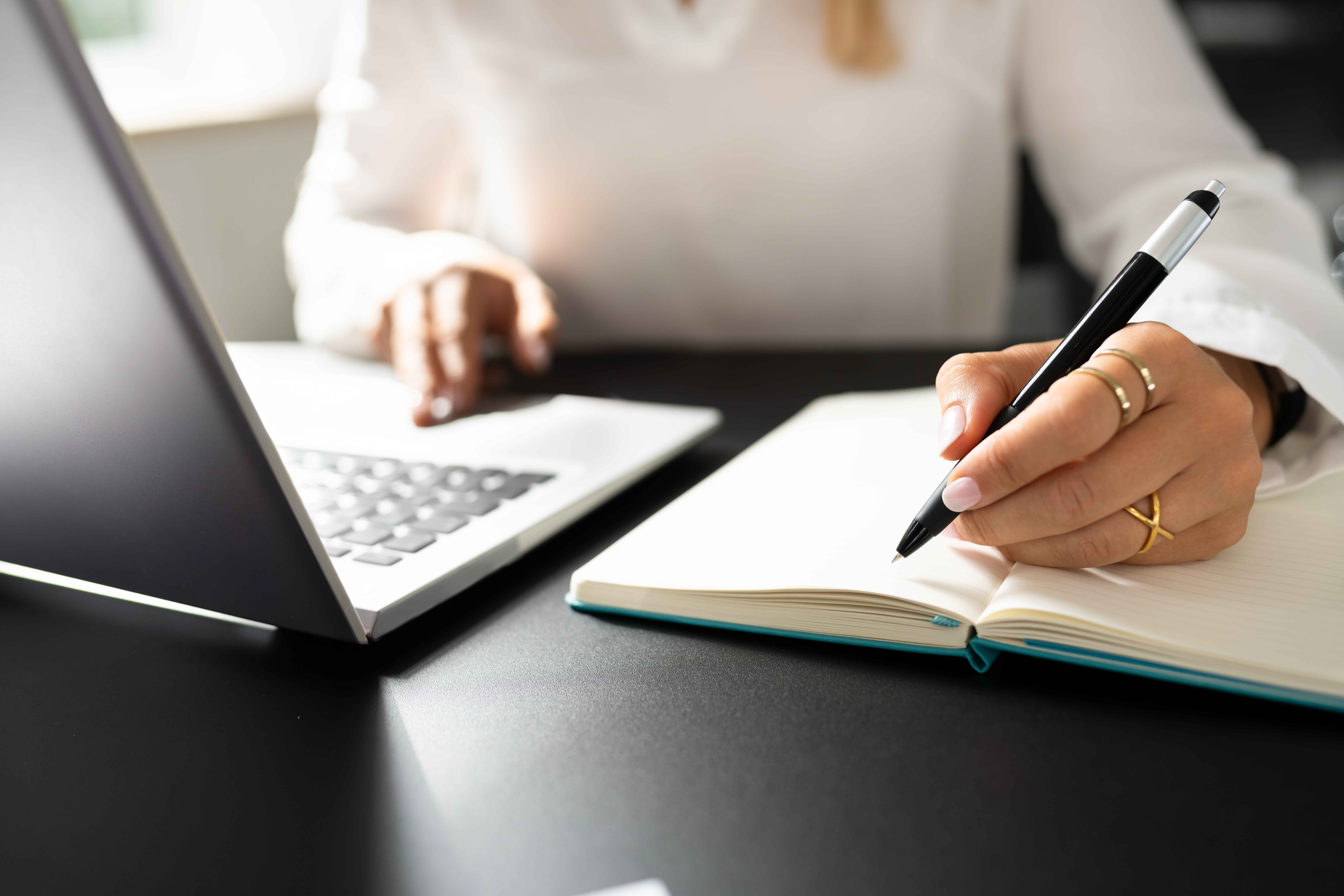 The key to throwing the best parties is being organized. Here's a thank-you present any frequent entertainer would love to receive: a personal planner to help them keep track of upcoming events! Check out these highly-recommended notebooks for busy schedules.
A Set of Decorative Placemats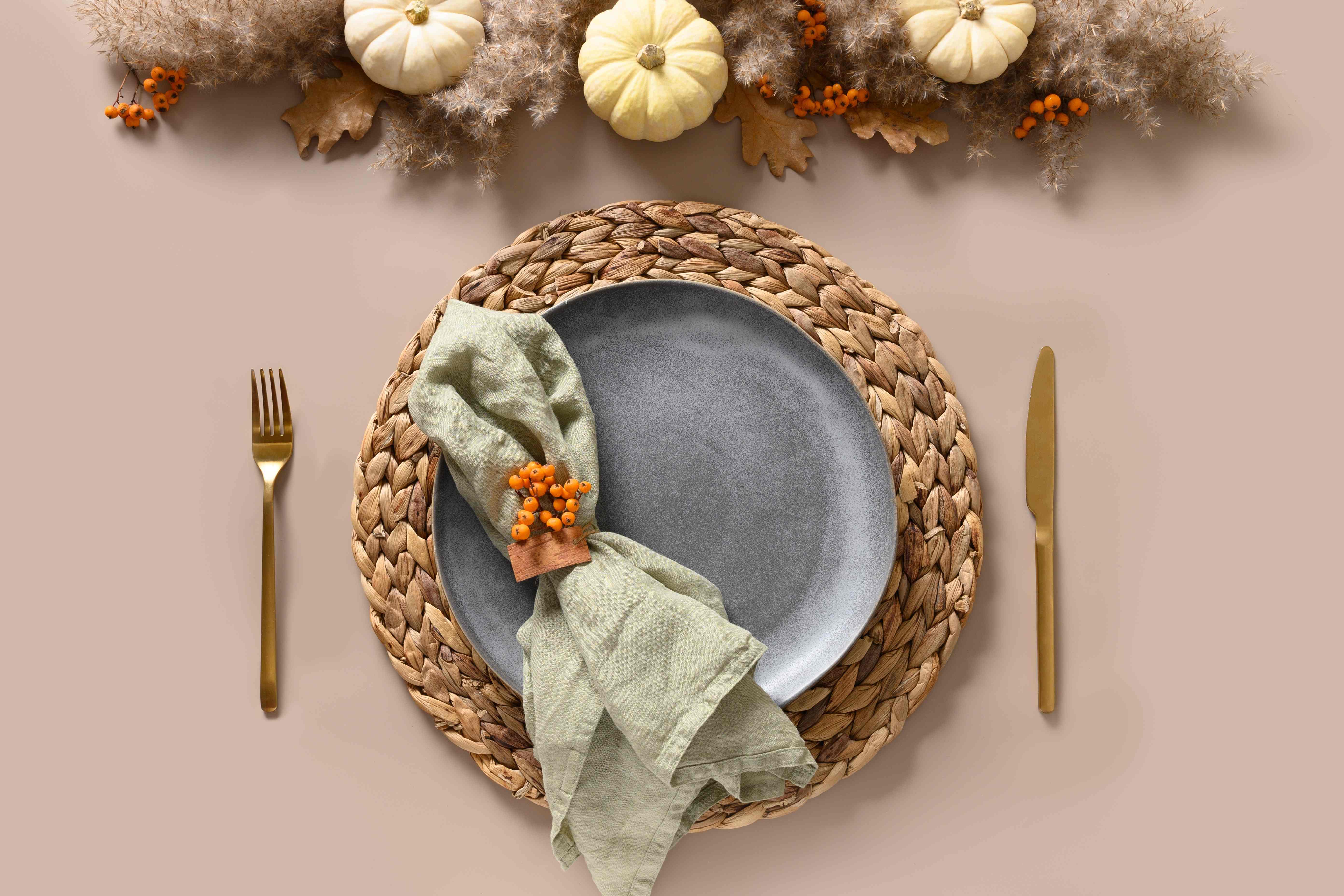 Bringing a side dish isn't the only way to contribute to the table on Thanksgiving. Take a look at these beautiful placements that would make an excellent addition to any elegant tablescape! Even if the dining room has already been decorated when you arrive, they'll still be able to use this thoughtful home gift for future dinner parties.
Thanksgiving Treats for Four-Legged Friends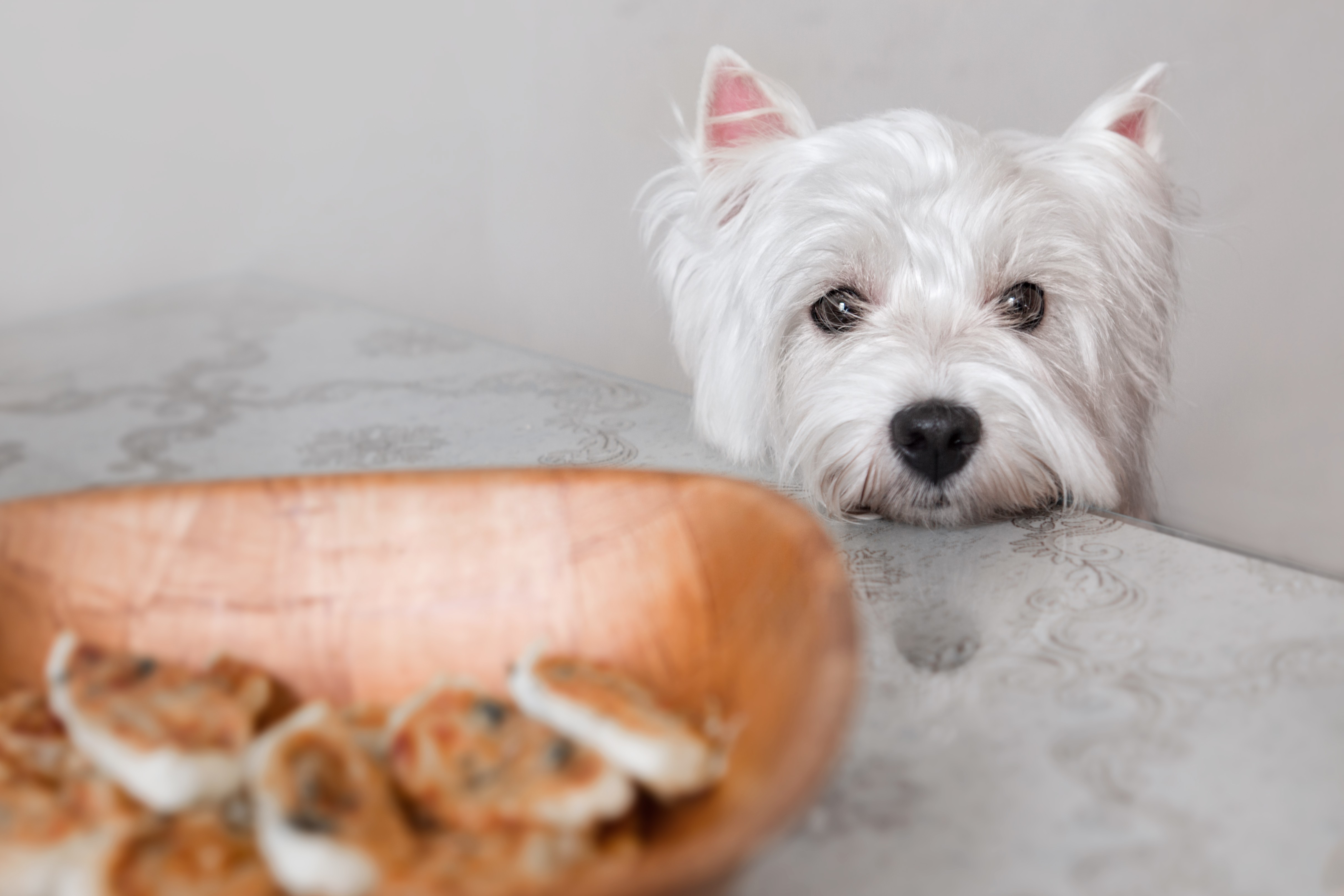 You can only resist that adorable face for so long! If your host is a pet owner, one of the best presents you could bring would be a holiday treat for their four-legged friends. This list of top-rated dog treats would be a great place to start shopping!
A Set of Holiday Cookie Cutters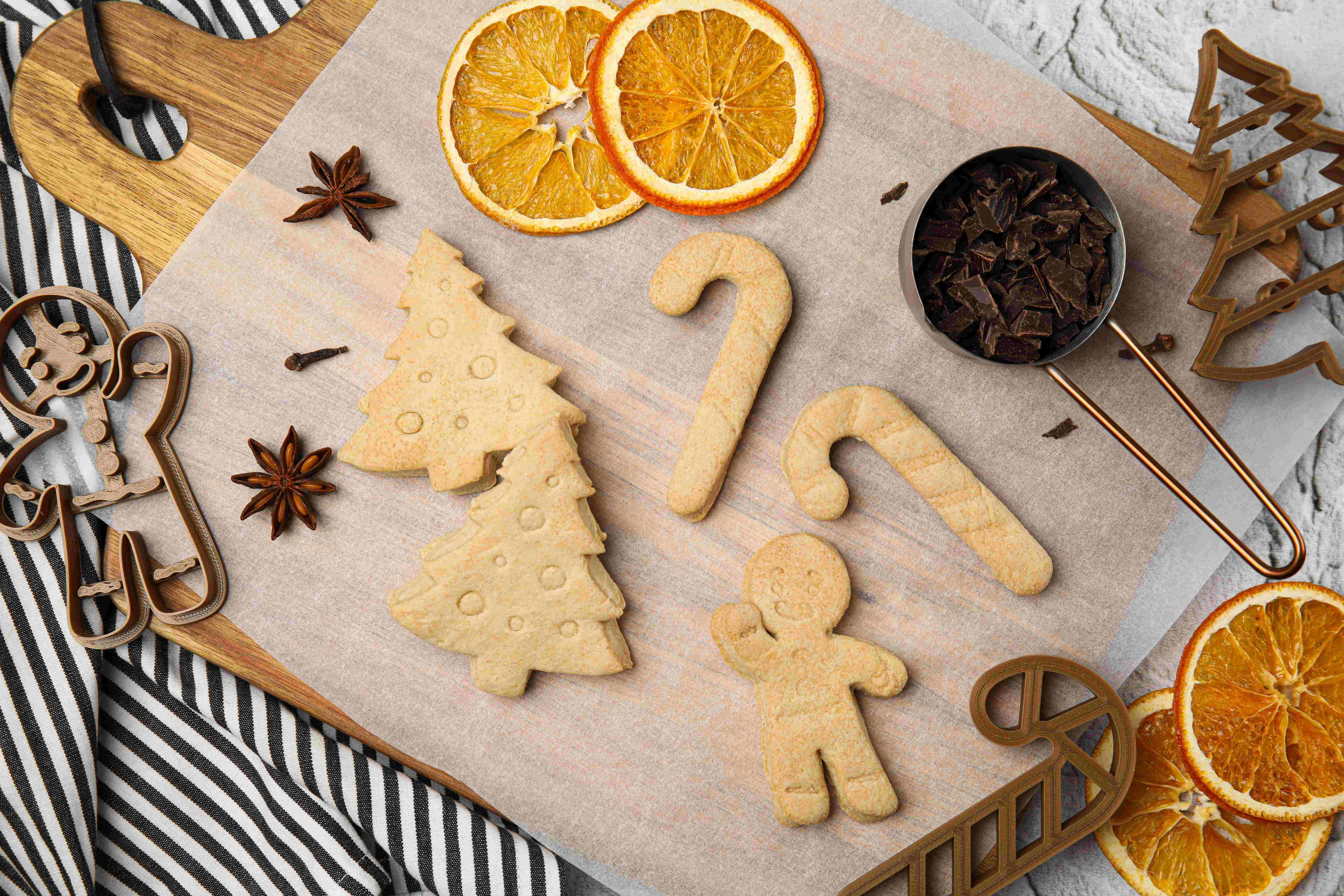 Once Thanksgiving is over, the holiday season is right around the corner! If you're looking for host or hostess gifts that are sure to serve them well this December, you can't go wrong with a set of Christmas cookie cutters. Here are some cute shapes they'll love!
A Decadent Hot Chocolate Mix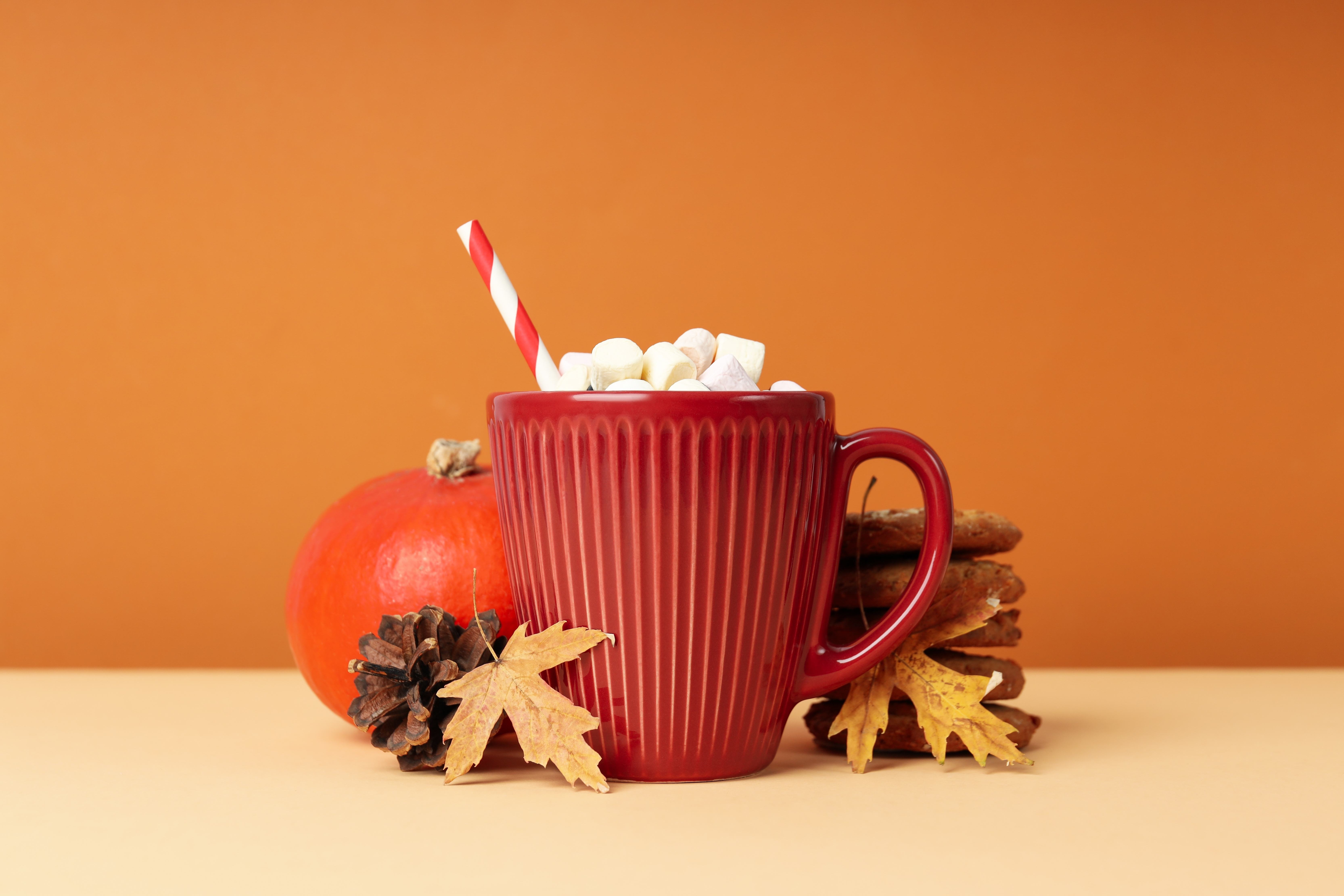 There's no better cure for a chilly night than a steaming cup of hot cocoa! With plenty of long winter evenings on the way, why not stock your host's pantry with luxurious hot chocolate? Check out these delicious cocoa mixes that are sure to make the perfect cold-weather treat.
An Ice Tray That's Almost as Cool as the Cubes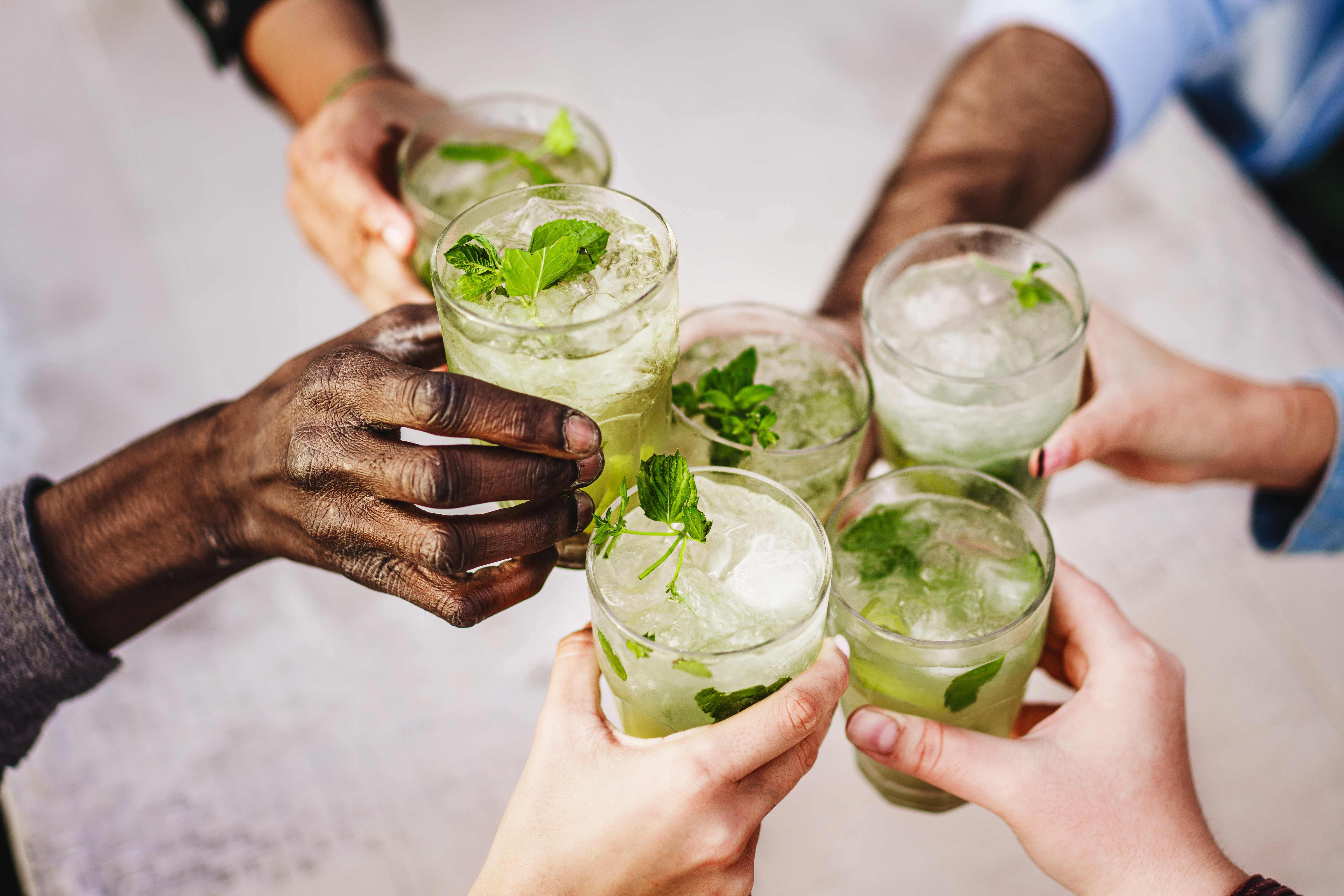 Running out of ice is one of the worst things that can happen when you're entertaining. One of the most thoughtful Thanksgiving gifts you can bring is a couple of extra ice trays to make sure everyone gets a refreshing beverage with their meal. These innovative ice molds will add a unique touch to any special occasion!
A Fancy Box of Chocolates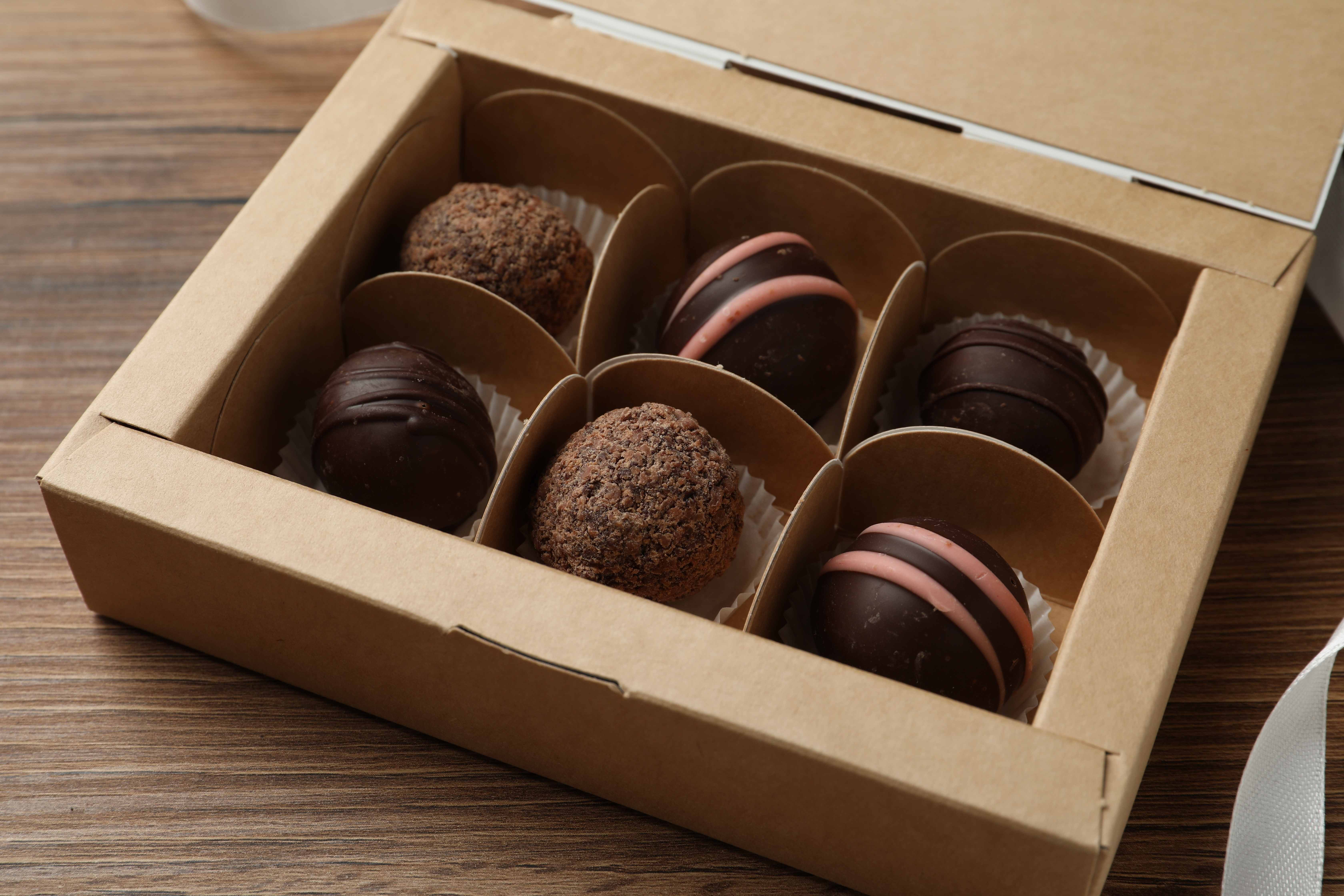 If your host has a sweet tooth, here's a thoughtful way to thank them for inviting you to dinner. Give them a mouthwatering box of holiday chocolates! Take a look at these top-rated truffles, bonbons, and other delectable treats that make great gifts.
Luxurious Bath Salts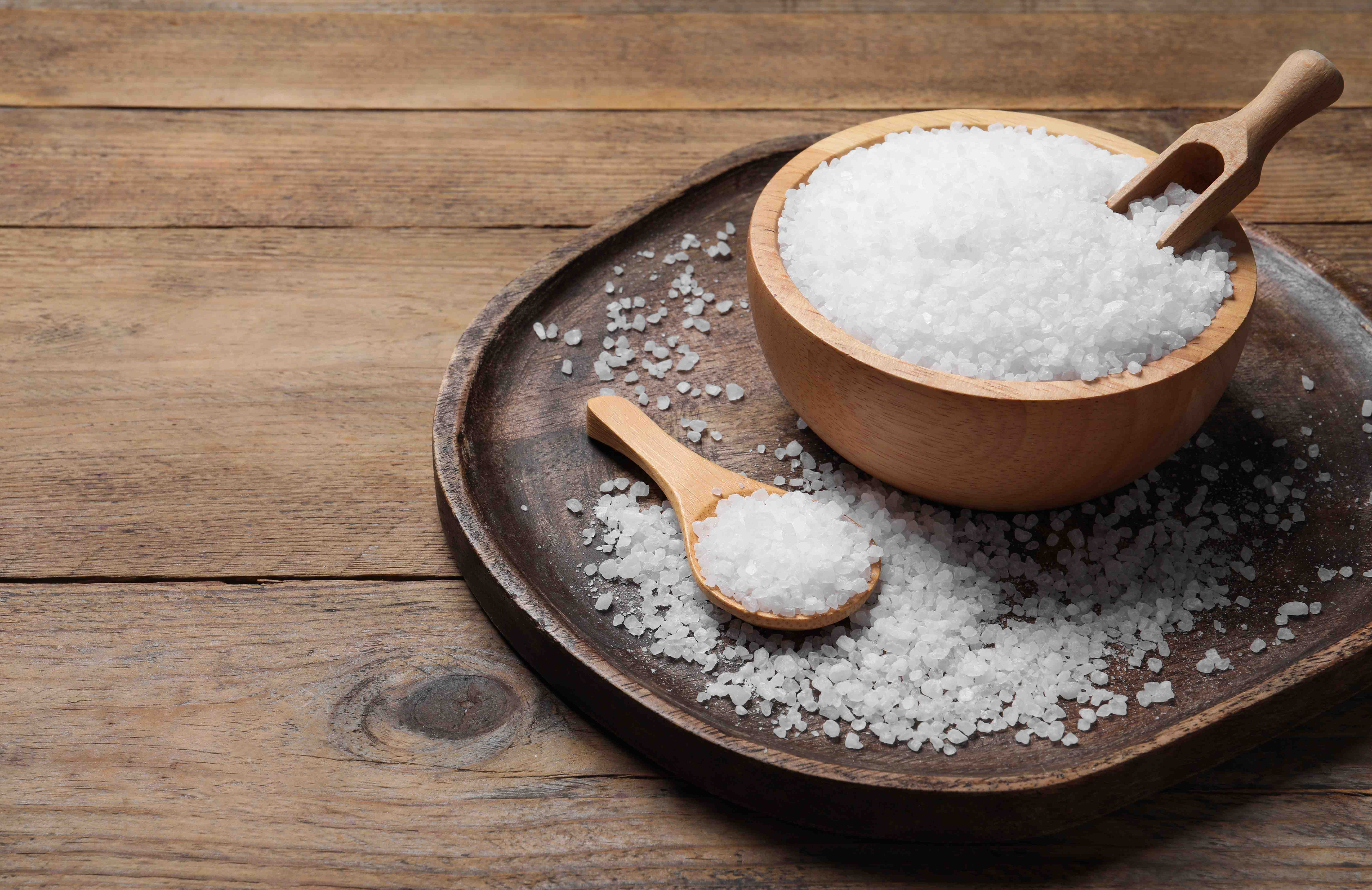 After all the prepping, cooking, and decorating involved in entertaining on Thanksgiving, your host deserves to kick back and relax! If you're looking for a sweet gift idea to let them know how much you appreciate being their guest, check out these excellent bath salts and soaks that are sure to help them wind down.
A Creative Advent Calendar
Some people go from turkey prep to the Christmas countdown faster than you can say, "Happy Thanksgiving!" Here's a thoughtful present that will make the wait a lot more fun. Take a look at these creative advent calendars for grown-ups that are sure to get them in the holiday spirit!
An After Dinner Board Game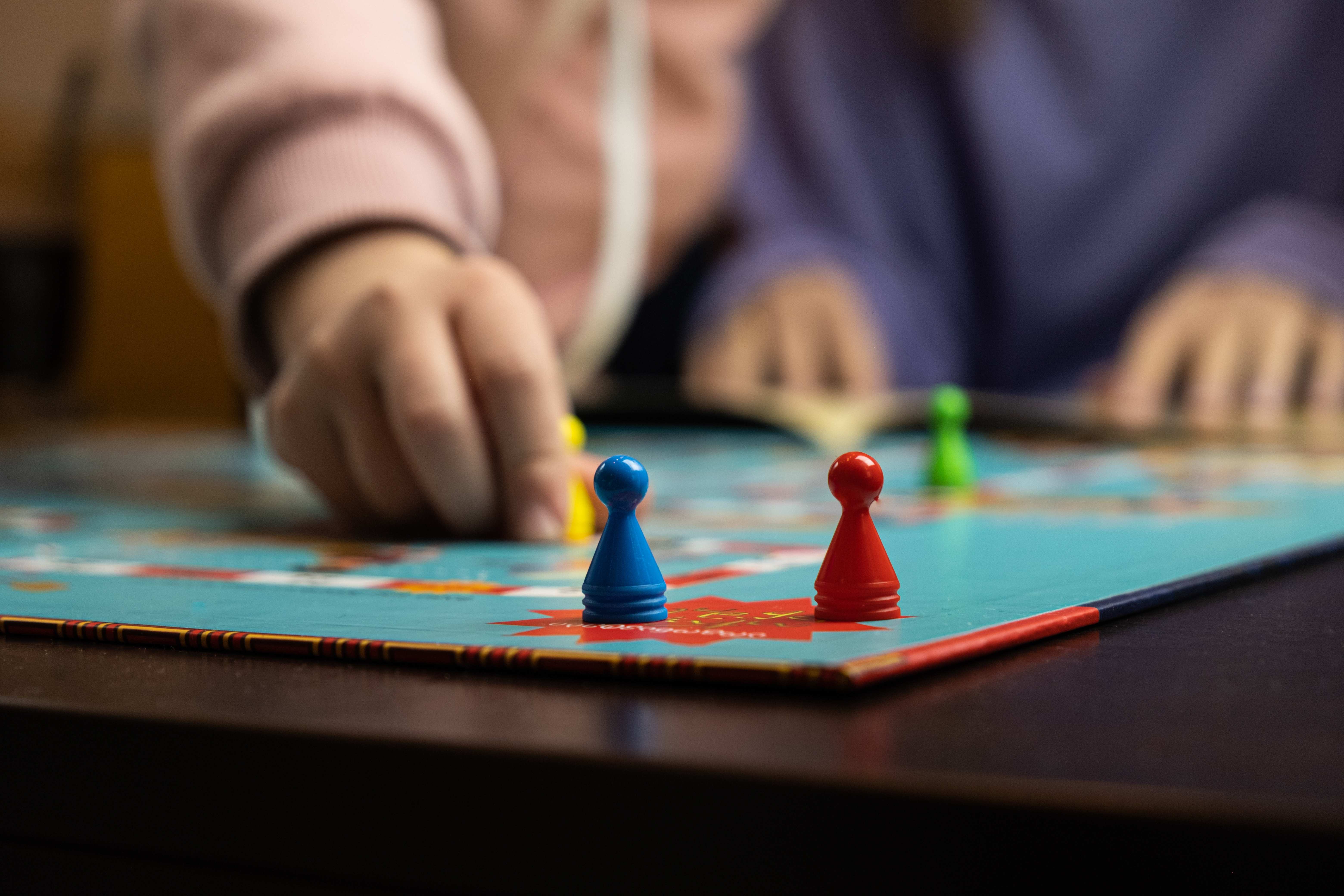 After a filling Thanksgiving dinner, it can be tempting to take a nap on the couch. Help fight off the post-turkey drowsiness by bringing a fun board game for everyone to play! Your host and fellow guests are sure to appreciate this thoughtful gift idea.
A Gift Basket Filled with Charcuterie
It might not seem like it at first, but those Thanksgiving leftovers will run out at some point– especially if guests are invited to take some home with them. Here's a wonderful gift idea that will save your host from having to cook again after eating the last turkey sandwich. Get them a savory gift basket filled with all their favorite charcuterie items. You can purchase one that's pre-assembled, or you can build your own!
We hope this post gave you some thoughtful ways to say, "Happy Thanksgiving!" with sweet host and hostess gifts. For more holiday shopping inspiration, check out our shop!