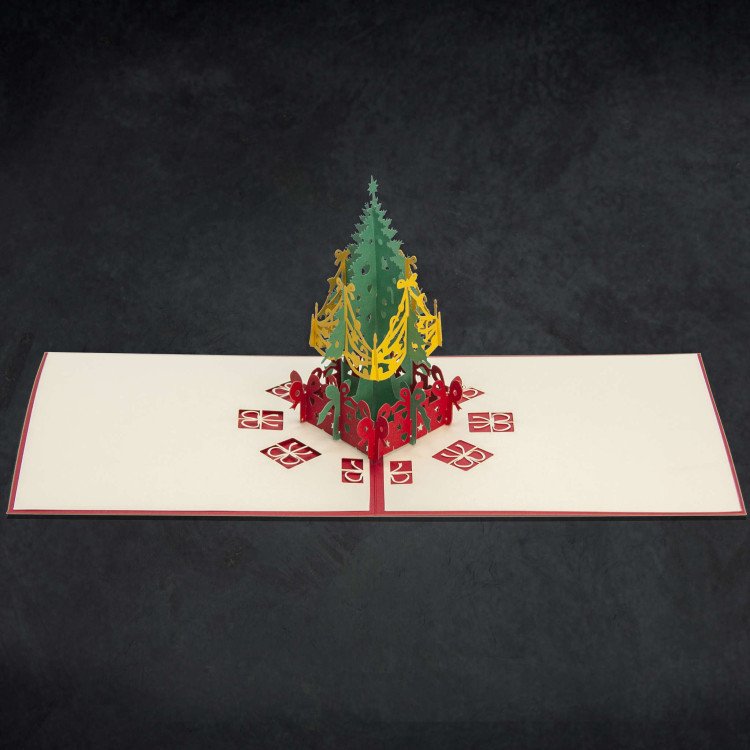 3D Christmas Small Tree Card
Putting up the tree has never been easier, and neither has sending your Christmas greetings! This adorable Small Christmas Tree pop-up card is the perfect way to wish all the friends and family members on your list a happy holiday season. It also makes a festive 3D display to decorate any table, shelf, or mantelpiece!
Size
Dimensions (Inch)
Weight (Lbs)
Figures
Looking for a unique way to send holiday wishes to your loved ones this December? Our Small Christmas Tree Card is sure to get them into the spirit of the season. This charming pop-up card unfolds to reveal a 3D Christmas tree complete with festive decorations and perfectly wrapped presents. Plus, there's plenty of room inside for your handwritten message!