new
Red Accent Heart Keepsake
Want to create a heartfelt, personalized gift for someone special? Our Red Accent Crystal Heart Keepsake can be custom engraved to capture the beauty of a meaningful photo!
Size
Dimensions (Inch)
Weight (Lbs)
Figures
14 Days Money Back Guarantee
We hope products will not leave you indifferent and you will fall in love with personalized 3D crystal.
Proudly Made In USA
3D crystal products are made in USA, Illinois. That's the very reason why the quality of our products is the most leading
Free Shipping On All Orders
Other delivery options are also available, which you can choose during checkout.
Make beautiful family moments last forever with ArtPix 3D
03:15
A Magnificent 3D Photo Crystal Square from ArtPix 3D
00:16
Kevin Harrington About ArtPix 3D Crystals
01:01
Brilliant 3D Gift Choice from ArtPix 3D
00:16
ArtPix 3D | We create masterpieces that capture any heart!
05:00
How Does It Work?
Upload your photo, enhance it, and get a 3D Model
Our designers will remove the background of your photo and prepare a digital 3D Model before we start engraving. If you're in a hurry to receive your crystal, you can opt out of the 3D Preview feature during checkout
Confirm that you're happy with your 3D Preview
You'll receive your 3D Preview by email or text message. Approve your model to allow us to move forward with your engraving or request a rework if you feel it needs improvement
We'll engrave your item and ship it within 1 - 2 days
Our production specialists will engrave your 3D image inside the crystal using subsurface engraving technology. We make sure every product is perfect before we ship!
Add Ons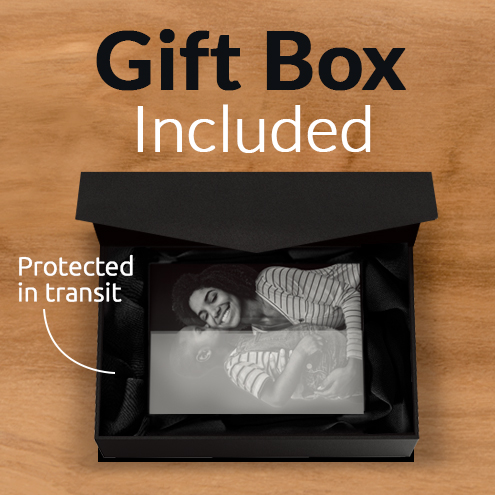 Stylish Packaging
Each one of our custom engraved products comes in a sleek, black gift box. Not only does it help to protect your product in transit, but it also looks effortlessly elegant!
Gift Wrapping service
Are you ordering a gift for someone special? Let ArtPix 3D wrap your present for you! We have a variety of festive patterns for you to choose from while customizing your item
3D Greeting Cards
Looking for the perfect card to go with your amazing gift from ArtPix 3D? Add a 3D Greeting Card to your order! Each one opens to reveal a beautiful pop-up surprise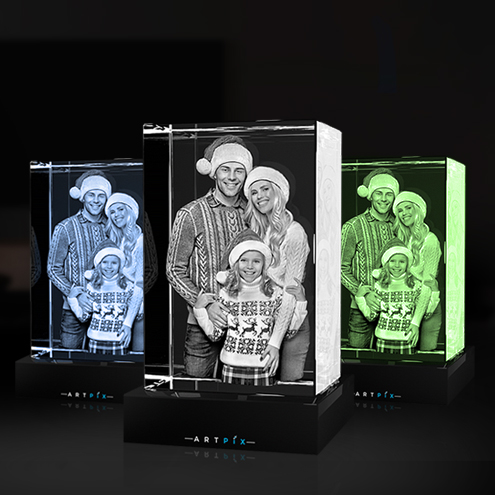 Light Bases
Plastic Light Base - affordable option
Rotating Light Base - rotating feature
Wood Light Base - premium wood & multicolor modes
Our Light Bases are designed to make your engraving stand out anywhere in your home or office.
Any Questions?
Frequently Asked Questions
Get answers to our most common questions
FAQ
Request a Callback
Leave us your number and we'll get back to you ASAP!
CALL ME BACK
Chat With Us
Our awesome customer service team is ready to help!
START CHATTING
Are you looking for a unique new way to display a romantic engagement photo or a sentimental family picture? Transform the memories that are closest to your heart into 3D crystal art inside our Red Accent Heart Keepsake! This custom engraved piece makes an incredible gift for Valentine's Day, Mother's Day, or any other special occasion. Plus, it'll look gorgeous on any bookshelf or desk!