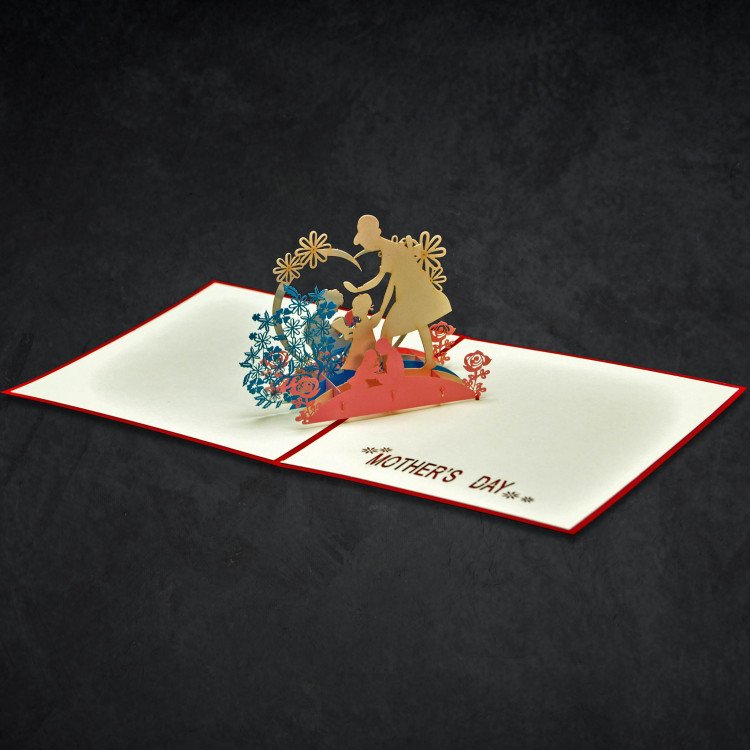 Mother's Day Greeting Card
How can you even begin to show your mom how much she means to you? Let's start with a great Mother's Day card! Our stunning 3D Mother's Day Card comes with an adorable pop-up surprise inside that's sure to make her feel special.
Size
Dimensions (Inch)
Weight (Lbs)
Figures
Are you looking for a truly unforgettable way to surprise your mom this Mother's Day? She'll love this unique pop-up greeting card that opens to reveal a beautiful 3D scene of a loving mom and her kids! There's also plenty of blank space inside for you to let her know how much you love her in a heartfelt, handwritten message.