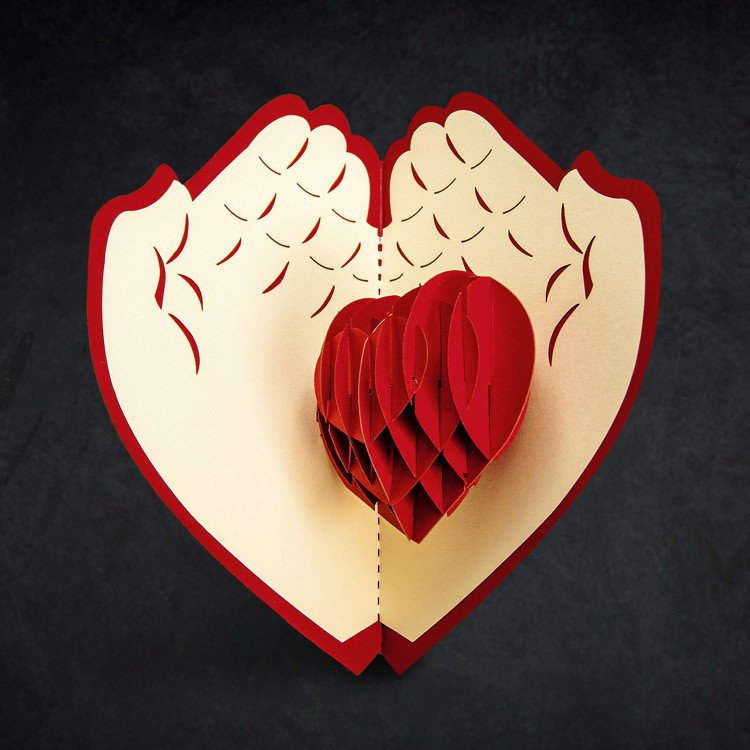 Loving Heart Greeting Card
Sometimes the best gift you can offer someone is your heart! Our Loving Heart Greeting Card is a beautiful way to promise your partner or spouse a lifetime of love. Surprise them with this romantic pop-up card on Valentine's Day, a special anniversary, or any time you want to show them how much you care!
Size
Dimensions (Inch)
Weight (Lbs)
Figures
There are many ways to show someone how you feel about them, but the most romantic by far has to be a handwritten love note. Express what's in your heart with our 3D Loving Heart Greeting Card. When your partner unfolds this beautiful card, a pair of hands will open to reveal a pop-up nature that symbolizes your unconditional affection.