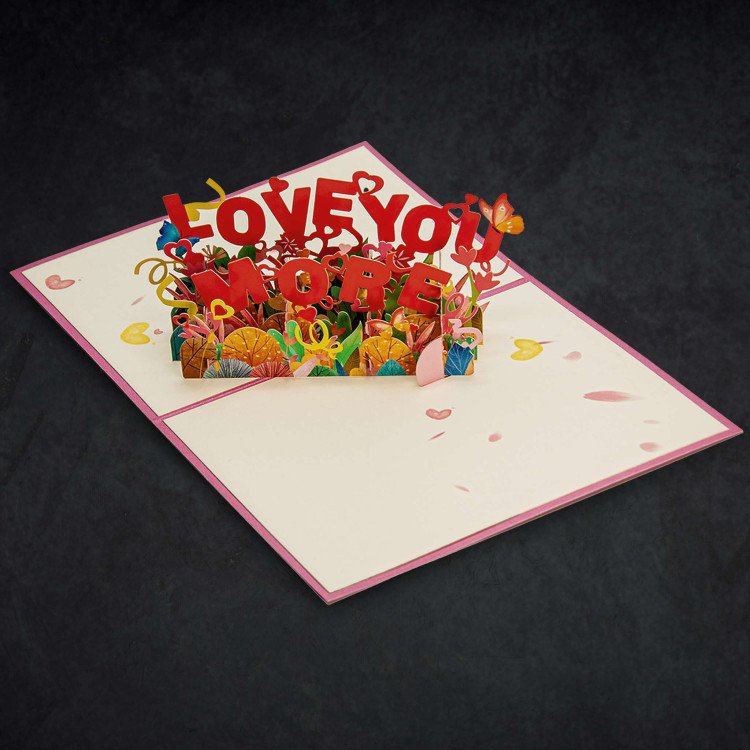 Love You More Greeting Card
It doesn't take too many words to let your partner know that they mean the world to you. This romantic pop-up greeting card gets your message across with the simple phrase, "Love you more." Could there be a better way to show someone special how you feel about them on Valentine's Day or any other special occasion?
Size
Dimensions (Inch)
Weight (Lbs)
Figures
Want to send a romantic message that pops? Declare your love in a unique card that unfolds to reveal a beautiful 3D display! With plenty of room to add your own handwritten note, our I Love You Greeting Card is the perfect way to express your feelings on Valentine's day or a special anniversary.