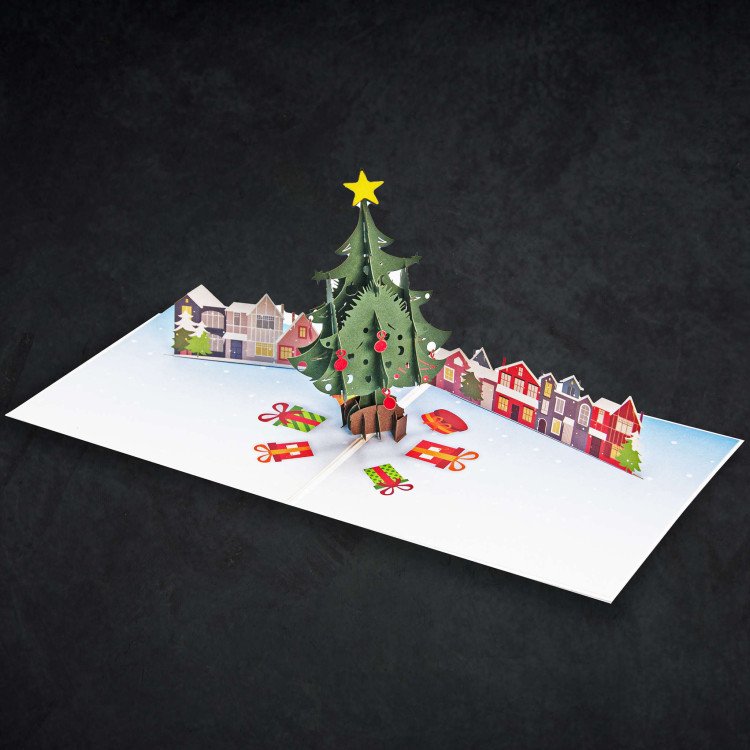 3D Christmas Green Tree Card
Are you getting tired of sending the same old Christmas cards to your loved ones every year? Take your holiday greetings to the next level with a unique pop-up card that's guaranteed to wow your friends and family members! Our Green Christmas Tree Card spreads plenty of seasonal cheer with its 3D winter scene.
Size
Dimensions (Inch)
Weight (Lbs)
Figures
Want to send a Christmas card that stands out from the crowd? Our Green Christmas Tree Card is sure to earn a special place on the mantelpiece. Open it up to reveal a row of charming pop-up houses and a 3D evergreen decorated with festive ornaments. There's plenty of room under the tree for your handwritten holiday message!