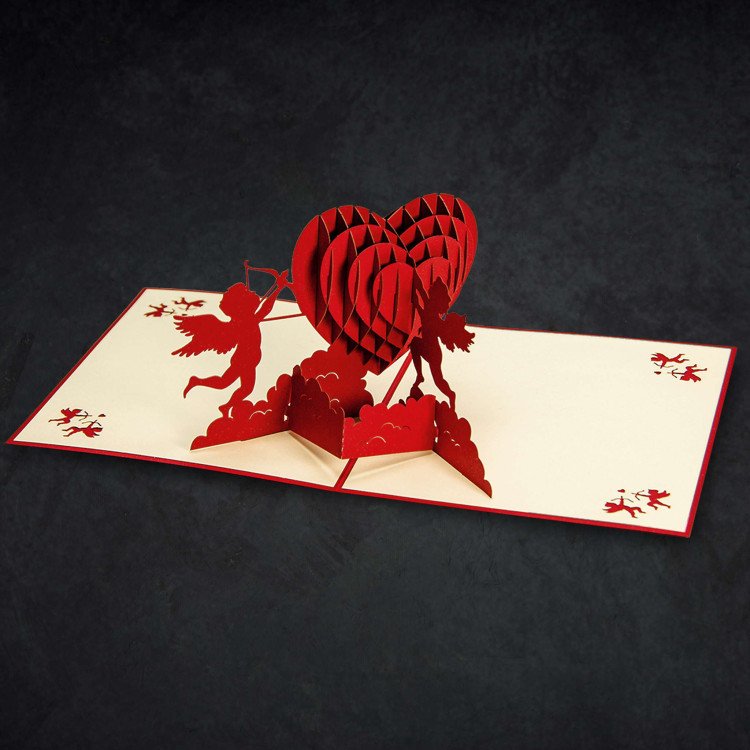 Cupid Couple Greeting Card
Is it really true that Cupid's arrow can make someone special fall in love with you? Give this charming pop-up greeting card to your partner or crush, and you just might find out! Our Cupid Couple Greeting Card is a beautiful way to deliver a romantic message with a serious wow factor to anyone you love.
Size
Dimensions (Inch)
Weight (Lbs)
Figures
Need a little help in the romance department? That sounds like a job for Cupid! Whether you're just beginning a new relationship or looking for a way to make your partner fall in love with you all over again, our Cupid Couple Greeting Card lets you deliver a pop-up Valentine's Day message almost as powerful as a heart-shaped arrow.