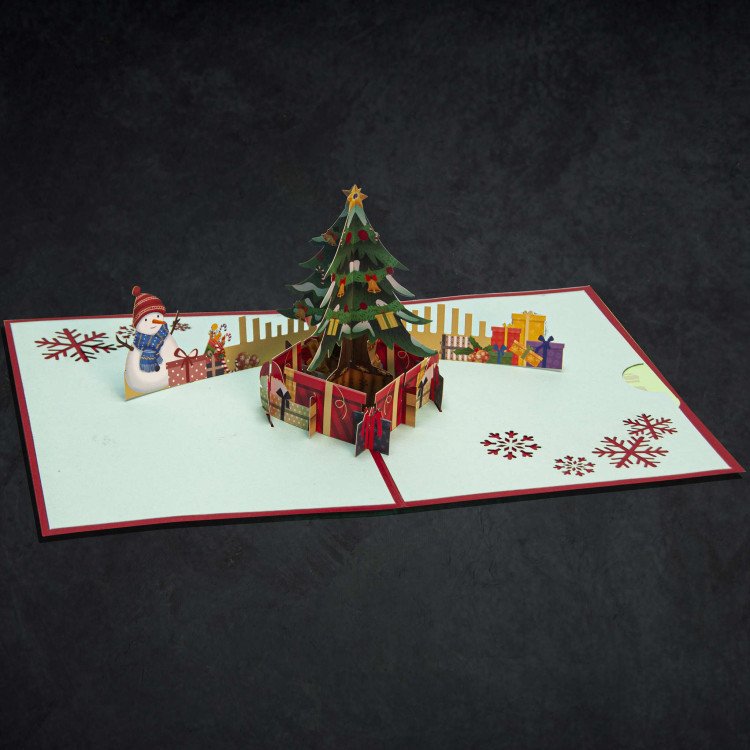 3D Christmas Big Tree Card
Are you getting ready to send your best holiday wishes to the friends and family members you love most? Here's a festive pop-up greeting card that's guaranteed to fill their hearts with holiday cheer as soon as they see what's inside! Our Big Christmas Tree Card is the perfect way to say, "Merry Christmas" to someone special.
Size
Dimensions (Inch)
Weight (Lbs)
Figures
Nothing says "Merry Christmas" like a tree with all the trimmings! This December, send your loved ones a greeting card that perfectly captures the spirit of the season. Our Big Christmas Tree Card unfolds to create a 3D holiday scene that's sure to warm their hearts. You can deliver this card on its own or include it with a gift– like a 3D Photo Crystal from ArtPix 3D, perhaps?