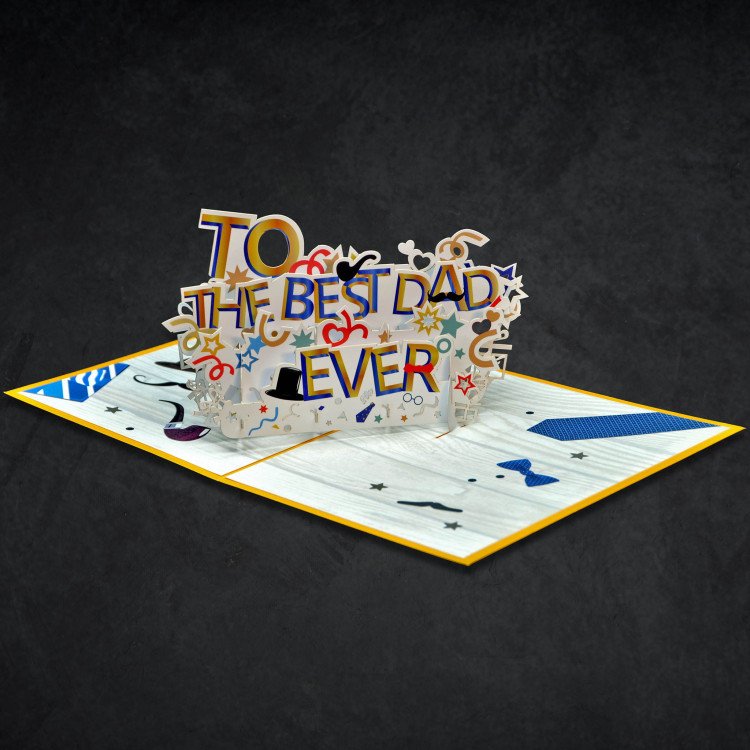 Best Dad Ever Greeting Card
What kind of Father's Day card should you get the best dad ever? How about one that lets him know how important he is with an awesome 3D message? This unique pop-up greeting card is sure to earn a special place on his desk!
Size
Dimensions (Inch)
Weight (Lbs)
Figures
Are you ready to give your dad the perfect Father's Day card? Let him know you think he's the best with our 3D Best Dad Ever Card! He'll love the innovative pop-up feature within that makes your message come to life as soon as he opens it up. Don't forget to write your own special note on the blank space inside!